Fun Factory ~ Pleasure Made Respectable
April 19, 2012
by Margaret Shrum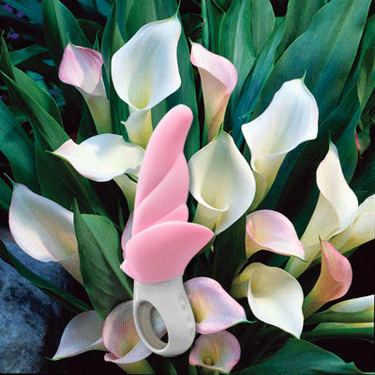 As a pleasure researcher, many women ask me to recommend pleasure products that I think they should try out. I decided to carry Fun Factory products on The Lingerie Goddess website because I began using their products and felt that they were exceptional and matched the high level of quality of my brand.
Dirk Bauer and Michael Pahl were fresh out of university when they founded their company Fun Factory in 1996. Their business idea? They wanted to produce aesthetic and trendy erotic toys that really speak to women and build a name for quality and class. "We recognized a gap in the market and made the decision to do something. Our products should unite aesthetics, quality and functionality. They should be fun and no one should be ashamed of them."
Fun Factory produces a colorful world of pleasure products in trendy colors such as pink, purple or apple green. The vibrators and dildos are reminiscent of stylish accessories rather than male genitalia and therefore have convincingly secured their place in the lifestyle segment. Not only is emphasis placed on exterior appearance but also on carefully regulated quality. All products are made of 100% medical standard silicone and materials gentle to the body and are mostly finished by hand.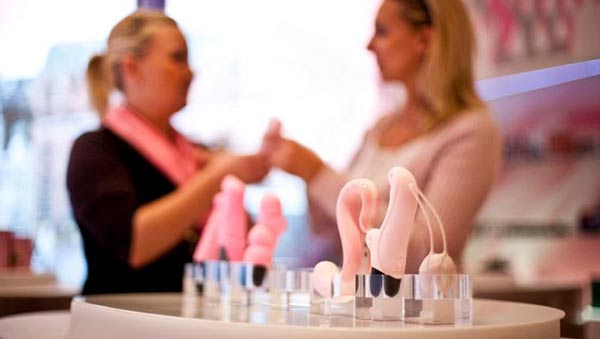 So if you are looking to explore high quality products that deliver high tech features like click and charge battery free vibrators, a beautiful selection of dildos, lubes, massage oils, cleaners, massage candles, men's pleasure products and more, then take a moment to begin with a trusted brand. Two of my favorites include the G4 Calla Lily Click and Charge vibrator and the Curve Stub dildo.