Light, Bright & White ~ Cosabella Lingerie
June 25, 2012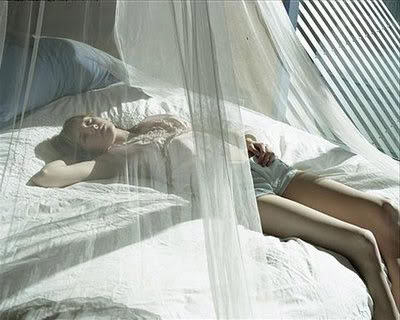 I have to leave Cabo in a few days and I am not happy about it, particularly because my husband gets to stay to oversee the house we are building here.  I just can't figure out where the time goes and why I always pack a suitcase full of useless stuff.  The days are so leisurely. It takes hours to get going and when we finally do, it usually requires only a sundress or a bathing suit. The air is infused with a sun bleached light. Vivid colors pulsate against a landscape of desert white.  Hot and breezy; this is a less is more atmosphere. Everything is about  letting go, chilling out, being relaxed, staying cool  and feeling a modicum of freedom from the constraints of the daily squeeze. In fact, getting this blog out was somewhat of a trial for me today.
But alas, duty calls and so I have decided that the best fitting lingerie  to resolve my writing  conundrum would be to focus on Cosabella's Never Say Never Comfie T bra.   This lacy underwire design is perfect to wear here in the dry Mexican heat, particularly for sizes 32-36, B-D cups.  Tipping the scales at a mere 1.3 ounces, this spacer style is the lightest item in Cosabella's wardrobe.  Constructed of 3 layers of whisper weight fabric, it is seamless, opaque and an excellent layer under barely there t-shirts and revealing  knits.  Even though this best selling basic is available is traditional black and nude, here in Los Cabos, embraced by sundrenched beaches, clear blue skies and tropical gardens, white seems quite right. Inquiries: skogler-ssgs@cosabella.com 
"Smile, Breathe And Go Slowly" . . . .Thich Nhat Hanh
Available At: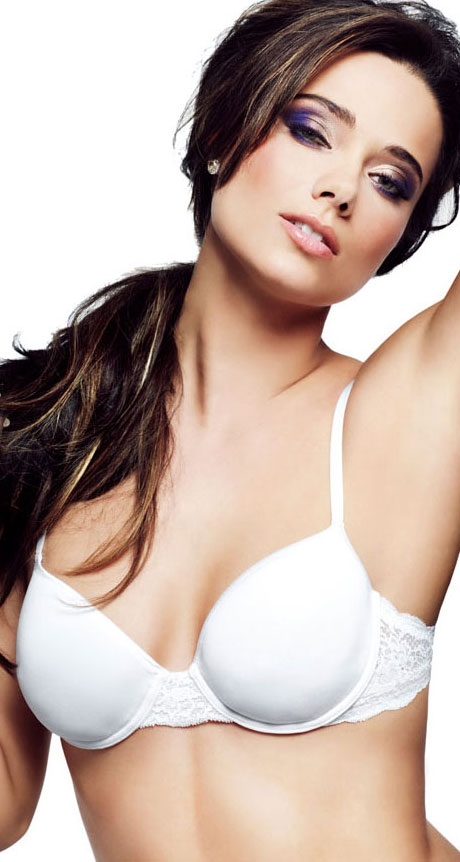 Aimee Boutique:  Des Moines, IA
Isabella Fine Lingerie:  Chicago, IL
Hope Chest:  Haverford, PA
Houpette:  Greenville, DE
Knickers of Hyde Park:  Cincinnati, OH
Whispers Home:  Dayton, OH
Allure Intimate Apparel:  Mequon, WI
Harp's Fine Lingerie:  Birmingham, MI
Amoureuse:  Santa Cruz, CA
Intima European Lingerie:  Carmel, CA
Les Dewx Copines:  Burlingame, CA
Sky Montgmery:  Corona Del Mar, CA
Panty Raid:  Los Angeles, CA
Yvonne:  Capitola, CA
The Met:  Sarasota, FL
Lotus:  Sarasota, FL
Very Fitting Intimate Apparel:  Vero Beach, FL
Barbara Silberman Lingerie:  Key Biscayne, FL
Freudian Slip:  Eugene, OR
Complements:  South Hampton, NY
Petticoat Lane:  NYC, NY
Brief Encounters:  NYC, NY
The Daine Shop:  Morristown, NJ
Mrs. Robinson:  Providence, RI
Bedroom I's:  Osterville, MA
Patricia Gourlay:  Greenwich, CT
La Mode Lingerie:  Houston, TX
By Request:   Fayetteville, AR
Pout:  Columbia, SC
Prive:  Baton Rouge, LA
.

READ Lingerie Intelligence: "Seeing Double" by Richard Vincente

READ Lingerie With A Conscience: " A Woman Of Honor"  by Jacalyn Bennett

READ Intimate Innovations:  "J is For Joy ~ Curvy Kate's New J Cup Bra by Ali Cudby

READ Intimate Affairs:  " Intimate Insider News"  by Moira Nelson