Summer Afternoon ~ Hanky Panky
July 16, 2012
Several months ago, I had the rare opportunity to examine the lingerie archives at The Putnam History Museum in NY with my friend Gale, Creative Director and owner of Hanky Panky.  Gale was doing research for a special vintage inspired collection she was planning that pays homage to Lingerie's beginnings.  Her muse was the original handmade bra and panty set that launched the Hanky Panky business in 1977 and is now part of The Metropolitan Museum of Art's permanent collection.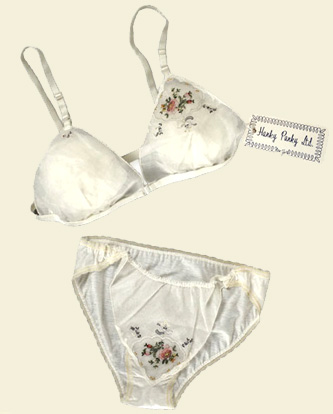 Integrated into the museum's current exhibit titled, Summer Afternoon: Fashion and Leisure in the Hudson Highlands, 1850–1950, are six limited edition Hanky Panky styles. Designed with vintage hand-embroidered hankies, silk ribbon, delicate lace trims and cotton batiste, each one is a celebration of the summer lifestyle of fashionable society in the Hudson Valley at the turn of the century.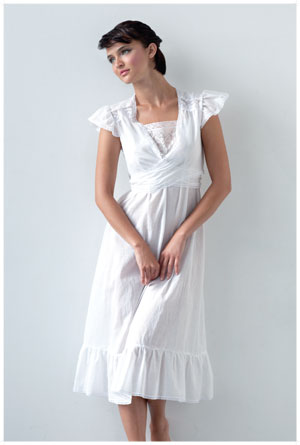 Presented in tandem with the elaborately decorated "lingerie dresses" worn to teas, garden parties and luncheons hosted in the Hudson Valley  during this 100 year interim, the entire exhibit is a poetic display of history, art and society.  The ability to innovate and simultaneously respect the past is a rare art.  It is this aesthetic that defines the Hanky Panky brand.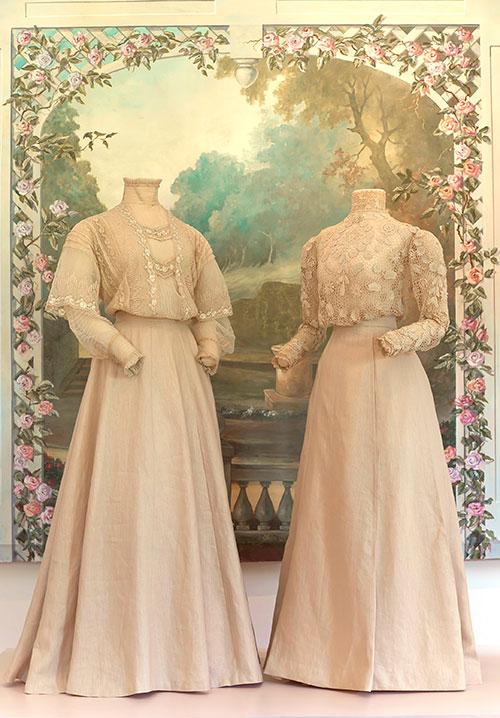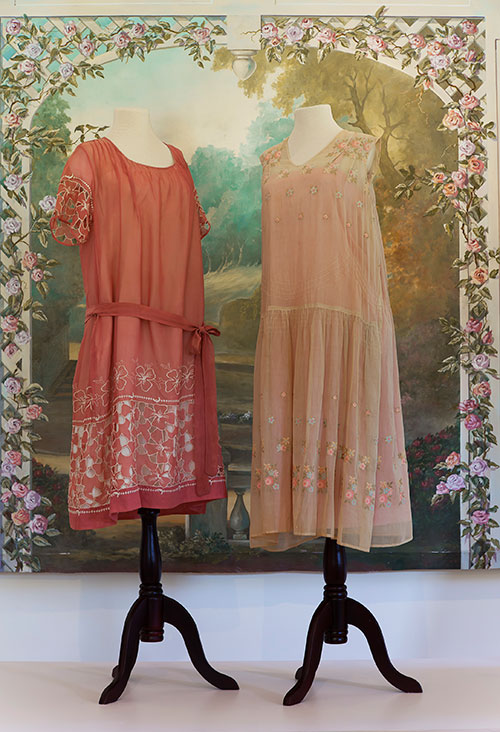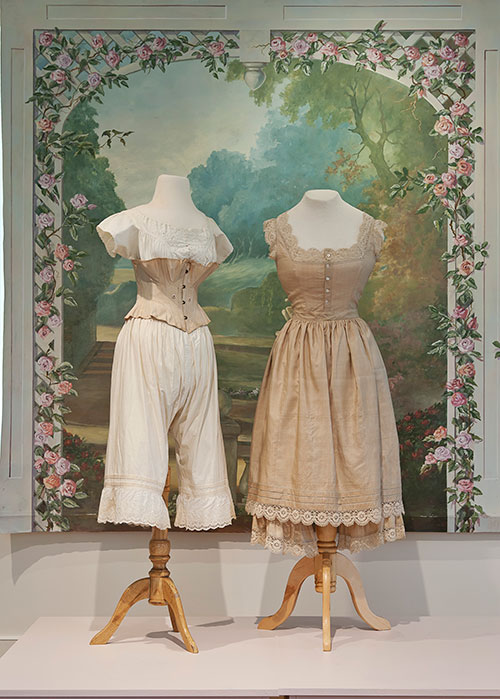 This show, which runs until December 16 was made possible by a grant from Hanky Panky.
When I started writing this blog three years ago, my objective was (and still is) to prove that "Lingerie is The Poetry in A Woman's Wardrobe".   Intimate, sensual and very personal, lingerie is a wholly feminine art form.  When Hanky Panky partnered with this institution to support their efforts to share this portion of female history with the public, I felt a symbiotic rapport with their mission and a visceral need to share this effort with my readers.

Available at:  Top Drawer Lingerie, East Hampton, NY  ~  Petticoat Lane-Tribeca, NY, NY  ~  Vidakafka, Woodstock, NY
Sweet Anezka's Lingerie,  Westhampton, NY  ~  Basics Underneath, New Orleans, LA  ~  Lady Bird Lingerie, Nantucket, MA
Christina's, Boulder, CO  ~  La Petite Coquette, NY, NY  ~  Underpinnings, Santa Fe, NM

"No Heirloom Of Humankind Captures The Past As Do Art And Language"  . . . . Theodore Bikel


Lingerie That Lingers: "An Intimate Retrospective" by Layla L'Obatti

Intimate Affairs:  "Intimate Insider News"  by Moira Nelson