Indulgence Uncovered ~ Lou Paris
September 18, 2012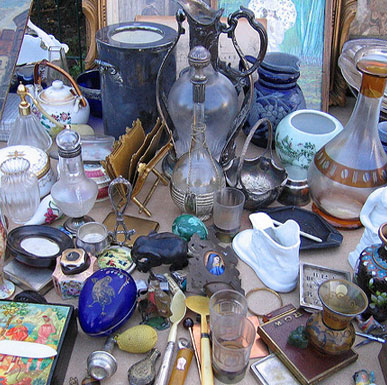 The slight shift in the weather this week had me thinking.  I used to go to France every September to shop the stores and attend the fabric shows.  Mandatory on my agenda was a trip to the Marché Aux Puces, the celebratory Paris flea market, where inspiration can jump out from the rambling assemblage of eccentric, elegant and engaging shops.  This shopping mecca is a crossroads of art, steeped in history, and ratified by the extraordinary level of visitors who touch base there every week-end. My objective was gorgeous lingerie, laces and creative detail, but it was the atmosphere of discovery that truly motivated me.  Mining such a free style economic environment is fun.
The Lou Piccadilly collection is just the kind of collectible indulgence I could imagine myself prospecting in one of the charming retail stalls. The collaboration of old school construction with modern luxury materials is for me the essence of the Lou identity.  A beautiful Calais Leavers lace in a contemporary graphic pattern is expertly engineered into this sophisticated demi bra (13615) and shorty (51615), fitting sizes 32 – 38, B-E cups and S–XXL.  Searching the market for unique fashion gems is the definition of merchandising research.  Still relevant at 65, the award winning Lou brand is obviously a find.
"I Do Not Seek. I Find" ~ Pablo Picasso
Available At: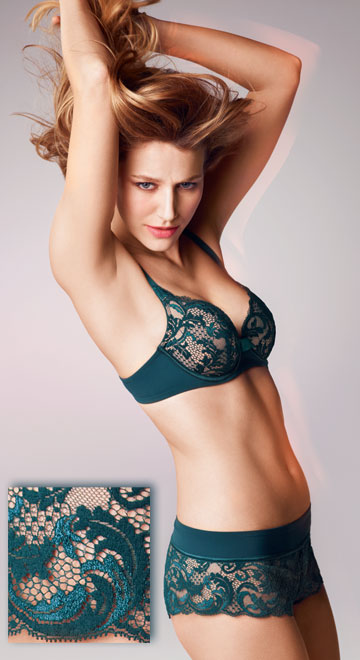 Oh Baby:  Portland OR
Trousseau: Dallas TX
A Perfect Fit:  Tustin, CA
Alla Prima: San Francisco, CA
La Petite Coquette:   New York, NY
Allure:  New York, NY
Bra Smyth:   New York, NY
Coup de Foudre:  Washington DC
Muse Intimates:  Tulsa, OK
Clair de Lune:   Overland Park, KS
La Mode:   Houston, TX
Bella Fine Lingerie:  Williamsburg, VA
Charmelle:  Burlingame, CA
Nancy Meyer:  Seattle, WA
Brooklyn Fox:   Brooklyn, NY
Chelsea of London- Golden, CO
Le Boudoir:  St. John's, Newfoundland
Lily's:   Halifax, Nova Scotia
Collange:   Montreal, Quebec
Mille et Une Nuit:   Gatineau, Quebec
Avec Plaisir:  Toronto, Ontario
Beestung:   Toronto, Ontario
Brava Boutique: Toronto
Commitments:   Calgary, Alberta
www.herroom.com
www.freshpair.com
.
.

READ INTIMATE AFFAIRS: "Intimate Insider News" by Moira Nelson

READ LITERARY LINGERIE: "Reading For Information" by Morgan O'Neill