Bewitched ~ Simone Perele
October 16, 2012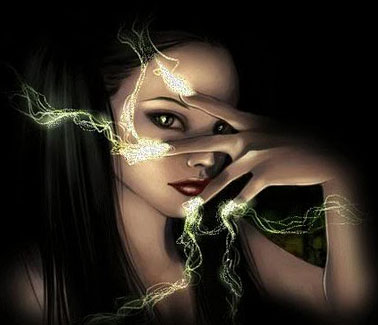 She is neither pink nor pale,
And she never will be all mine;
She learned her hands in a fairy-tale,
And her mouth a valentine
. . . .Edna St. Vincent Millay
The day of witching is upon us and something tells me that the cultural obsession with all things beguiling will continue to cast its spell on this holiday's mystique.  After all, we read books about wizards, lust over vampires in the movies and listen to the praises of the good and bad enchantress on the Broadway stage.  What is this fascination with magic?  Could it be the dark, beautiful seductress whose abundant charms are all consuming?  On one hand she is sophisticated and exceptional; on the other hand she is mysterious and enigmatic.  Is she a good witch or a bad witch?  Only she knows for sure.
When I first saw Simone Perele's newly launched Revelation Collection of luxurious intimates that are specifically designed for a full busted woman, I was bewitched. Exquisitely embroidered tulle, guipure details and deep, rich colors assure the brands signature elegance while allowing the C through H cup customer to dress up as the ultimate temptress.  Pictured here is the full support plunge bra (12R 710) and matching shorty (12R 630) in all its provocative black allure.  Superior comfort and fit combined with sublime appeal proves to me that these styles are the ultimate lingerie treat. Inquiries: rauerhahn@simoneperele.com
Available At: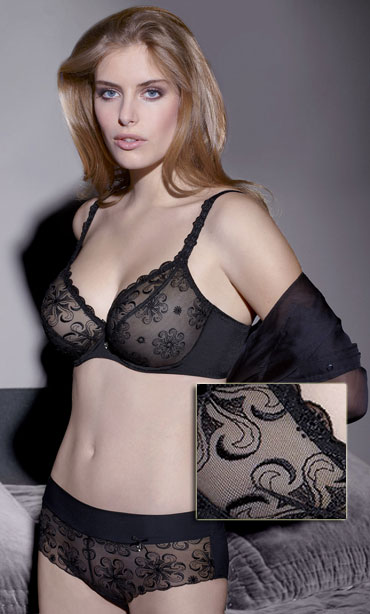 Freshpair.com
Herroom.com
Barenecessities.com
A Perfect Fit: Tustin, CA
Arabella Lingerie: Marblehead, MA
Coup De Foudre Lingerie:  Washington, DC
Harp's Lingerie:   Birmingham, MI
Intimacy Stores (Multiple locations)
KM Hudson:   Mashpee, MA
Neiman Marcus (Select Stores)
Patricia Gourlay:  Greenwich, CT
Purrmission:  Santa Barbara, CA
Sylene:   Chevy Chase, MD
The Ivory Corset:  Andover, MA
Yves Fine Lingerie: Roseville, CA
.

READ BRIDAL BRIEFS: "Destination Wedding Lingerie"
by Aimee Guthinger