By Cristina Casiano-King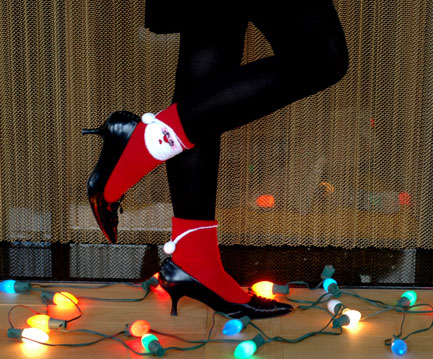 Its begining to look a lot like Christmas. As the Holiday Season is about to begin, there will be no shortage of sparkly tops and festive sweater vests. All that will be left to find will be is someone to kiss under the mistletoe.
Balancing the Sparkle in your holiday outfit can be tricky, you don't want to end up looking like the glitter fairy threw up all over you.
For the Edgy Christmas Carol session try a pair of Dominatrix Style Tights. The lace up boot effect gives your little black dress both a naughty and nice effect. But, these won't feel like you are stepping out of a Charles Dickens Novel. For a little extra add a little leather biker jacket and head out caroling..
Personally, I am obsessed with rhinestone tights for the holidays. The classic backseam Tights … Read more