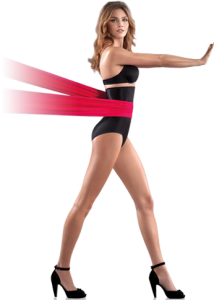 Janira, established over 65 years ago, is known worldwide as the leading brand of Spanish underwear, shapewear, lingerie and other apparel for women and men.
Their "made in Barcelona" design label has elevated shapewear to new levels of efficiency and seduction. They are known for their high quality fabrics and latest technological innovations.
This multi-faceted Spanish Lingerie and apparel line is so extensive that it is impossible to display all of Janira's exquisite products in one article, so here is a sampling of this extraordinary brand's offerings… with many more styles & lines to showcase in their Spotlight soon!
Janira Cero panty is as pretty as it is functional. Women will love that it features zero marks and zero discomfort! … Read more