With Pretty Nails, She Weds.
By Aimee Guthinger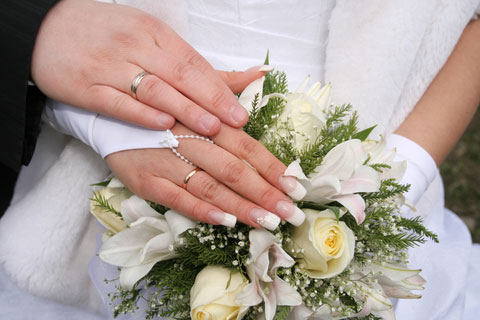 Touting names like Bachelor's Button & Forget Me Not, the pioneering eco-friendly, non-toxic nail brand Priti NYC has become a perfect complement for bridal lingerie style.  Similar to the added touch the perfect throw pillow or decorative detail brings to an interior or the conversational charm an accessory brings to fashion, nail color is often the only accompaniment available to help complete our underpinning presentations.  Lingerie is after all best displayed minimally and without distraction.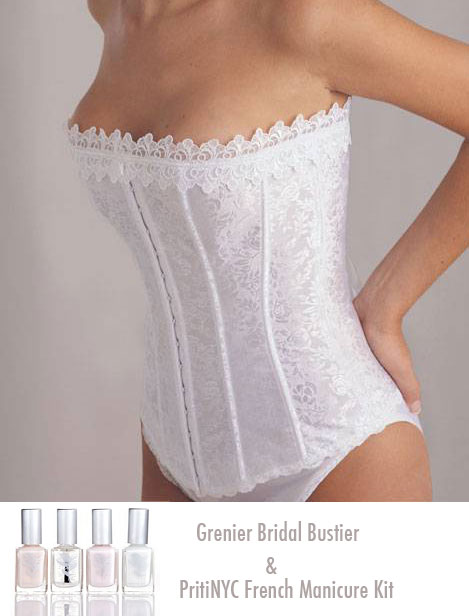 While the wedding trend remains something sheer or the feminine touch of a traditional French manicure, I spoke with Iryna Druzhyna of Solstice Day Spa located in Hyannis, MA here on Cape Cod who told me that many Cape brides will then choose a color to stand out on her toes.  Iryna also told me that most Cape brides choose a color for the bridal party to complement their dresses.  Often she will choose a general color and then allow each individual bridesmaid to pick her own variation on that hue.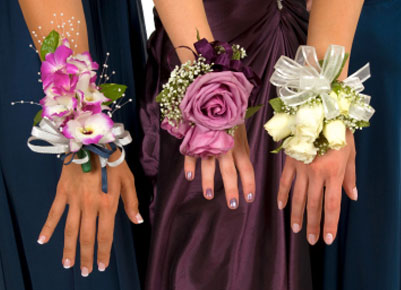 Iryna has been using PritiNYC on my nails for a little over a year now and she has been very impressed with the results, so my message to all of the brides out there today is not to shy away from the non-toxic brands available.  Many do in fact have the same staying power as the full "chemical" versions, but offer the added bonus of being better for your health too.  In any event I would always do a trial wear ahead of the big day.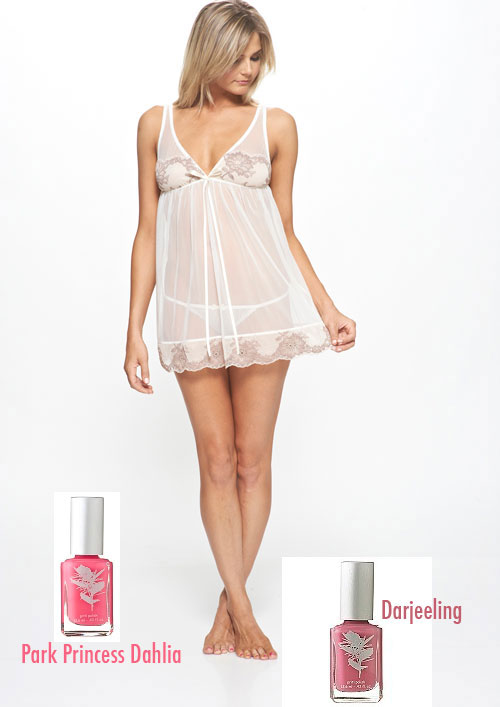 I also spoke with Heather Hayhurst from Priti NYC who agreed with Iryna , that pale shades and French manicures remain the classic choice for brides.  However, she also reported that in locations off Cape Cod they are also noticing a trend among more adventurous brides who are choosing unusual shades of blue and vivid pinks.  Heather told me the color Fairy Thimbles has been a particularly popular color due to its correlation with the expression promising luck to the bride on her wedding day – "something old, something new, something borrowed something blue…and a silver sixpence in her shoe."  Fairy Thimbles is a perfect light blue with a pearl finish.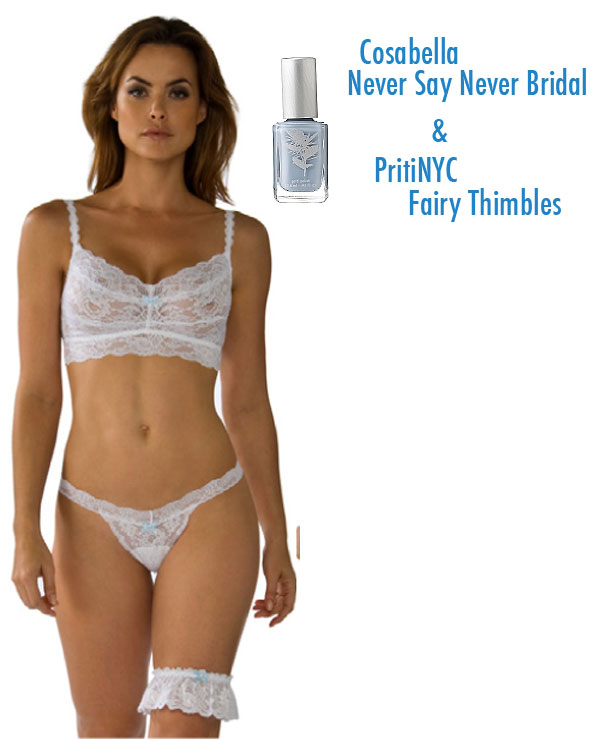 I expected to, but did not hear feedback from either woman on any trends emerging with 'shades of gray'.  Given the wide reach of influence the color seems to have presently though, I would not rule out the potential for metallic nail polish hues to gain more popularity alongside the metallic lingerie we see turning up throughout fall and holiday 2012.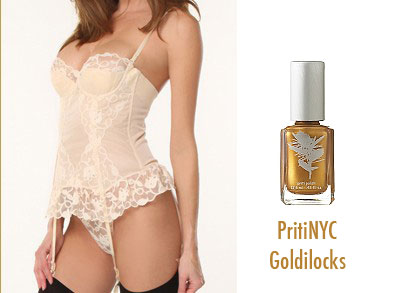 So, whether you select traditional polishes for your wedding day and more adventurous hues for your honeymoon or decide to be a free spirit and incorporate your own color signature throughout, be sure to pick colors that enhance your appearance and bring thosecolors to life while enjoying every minute of the fun!