About Us – Bios – Staff
Meet The Lingerie Briefs Team…

Ellen Lewis
Ellen Lewis, principal partner of Lingerie Briefs has been delivering results for dozens of apparel retail and wholesale clients for over 30 years. Ellen has held positions in both the corporate as well as the entrepreneurial environment of a private business.  This combination has provided strong managerial experience, as well as hands on participation in all aspects of buying, merchandising, sales, and product development.  She is well known for her outstanding communication skills. Ellen spent 8 years with Abraham and Straus Department Stores and 12 years with R.H. Macy's as a Buyer, Merchandise Manager and VP of Intimate Apparel Private Label. During her 12 year tenure at Nap, New York, and Bennett and Company, she oversaw the product development for their Victoria's Secret account as well as the launch of several brands including Crabtree & Evelyn Sleepwear and Jacalyn Bennett Lingerie. Ellen's love of the written word and her knowledge of the Intimate Apparel Market inspired her to create Lingerie Briefs in 2009. Her mission is to identify quality, wherever it lives.   Ellen is a University of Pennsylvania graduate. Ellen's Resume
Shirley Freeman

Shirley Freeman, Partner/creative director of Lingerie Briefs since 2009.
Shirley's career began as a graphic designer working at several Boston agencies. She then ran her own design shop for a number of years until her career shifted to the broadcast industry. Shirley was a broadcast professional for nearly 20 years. Her experience ranges from being an on-air personality to a station manager. She also co-owned/operated a small group of radio stations in New England from 1988 to 2001. This extraordinary experience involved working closely with retail establishments in the marketing arena. Shirley was allowed insider insight to the business and marketing needs of many retail establishments including apparel and lingerie shops. Upon selling her broadcast group she became the marketing/PR director for Claire Murray Lifestyles, an international wholesale and retail business featuring home goods and apparel. She also wore the webmaster hat there. Shirley has been back to her graphic design/writing & marketing roots for the past 15+ years. She's passionate about her creative contributions and daily collaboration with Ellen to help make Lingerie Briefs the fabulous, must-visit site that it is!
Alison Connolly

Alison Connolly (aka Alison Rubke), Social Media Manager of Lingerie Briefs since June 2015. Alison started her career in the lingerie industry in 2005, when she and her mother Gail Rubke established the luxury lingerie boutique Faire Frou Frou. Over the years Alison developed a social media presence beginning with one of the first mainstream lingerie blogs (Frou Frou Fashionista) and ultimately expanded into other digital platforms such as Instagram, Facebook and Pinterest. During that time she additionally maintained her online lingerie business where she was in charge of web programming, product photography, graphic design, and writing copy. After nearly a decade of owning Faire Frou Frou, Alison sold the business in early 2015 and shortly thereafter began her career as a social media consultant. She manages a variety of individual and business accounts on various social media platforms, including her own accounts @alisonrubke and (more recently) @ihavethisthingwithhearts. Alison is thrilled to have an opportunity to once again be part of the lingerie community, particularly the Lingerie Briefs team!
Tina Wilson

Tina Michelle Wilson is a Creative Director specializing in intimate, sleep, hosiery and lounge wear. As a creative director for designer brands such as Christian Dior, Donna Karan, Ralph Lauren, Oscar De La Renta, Betsy Johnson and Natori she has had the great fortune to work directly with many of the aforementioned designers, learning hands on about uncompromising fit, color, fabrication and construction. She is also a prolific illustrator and blogger for Lingerie Briefs and has contributed to Concepts Paris the the renowned intimate apparel trend resource. Tina is currently the creative director for HUE brands in NYC. You can visit her website, Twillustrator.com to see more of Tina's illustrations and sketches. You can contact her at tina@twillustrator.com She is currently the President of the Underfashion Club.
Estelle Puleston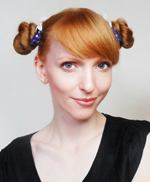 Estelle Puleston has been blogging about lingerie since 2012 as the founder of Esty Lingerie, and is also a full-time freelance writer and social media expert for the intimate apparel and swimwear industry. Through her blog, she has collaborated with numerous high-profile brands such as Agent Provocateur, Myla and Figleaves, while her copywriting has featured on the websites and social feeds of everything from one-person businesses just starting out, to internationally known and loved brands. Her particular passions within the realm of lingerie include sustainability, independent designers, and anything luxurious and lacy! See her website at: http://estylingerie.com/.
Asi Efros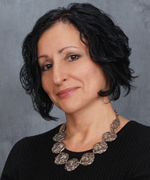 Asi Efros is an intimate apparel expert, trend forecaster, and writer. Within her 30-year career, she conceptualized, designed, developed, and brought to market collections for Ann Klein, Anna Sui, Betsey Johnson, Kensie, Laundry by Shelli Segal, and Psycho Bunny. Her expertise lies in activewear, loungewear, sleepwear, lingerie, and hosiery. Asi is a founder and creative director of the made in NYC sustainable high-end lingerie brand: Ann Vogue. She is also an editor with MintModa Trend Forecasting and a writer for Revealed by Curve Magazine. A collective passion for bio-economy and sustainability inspired Ellen and Asi to join forces in 2020 at the Lingerie Briefs. The inspiration behind Asi's column, Material Briefs, covers the latest innovations in science, technology, textiles and their application in the lingerie industry.
Becky Yee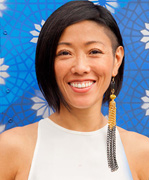 Becky Yee is an award winning photographer, storyteller, videographer and owner of Color Wheel Studios.  Whether she is photographing bikini models in Miami or shooting for the Kennedy's or world class events like the US Open, it is her curiosity and fascination with the beautiful people and cultures that color this world.  She loves to explore and share her experiences through photos, videos and articles. www.colorwheelstudios.com  http://beckyyee.com/  email: tribecky@beckyyee.com
Linda Dyett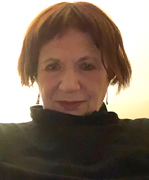 Based in New York, Linda Dyett (ldyett@gmail.com) is a longtime writer, editor, and regular contributor to Lingerie Briefs. Her articles have also appeared in the New York Times, Washington Post, Monocle, Glamour, Self, L'Officiel, New York magazine and its Strategist website, and other publications and websites. She served as an editor at Lear's, Self, and Glamour, and is currently overseeing the nycitywoman.com website. As for the areas she's covered over the years, they've included books, architecture, industrial and product design, medicine, wine, travel, and shopping. But her major interest is in skin—and everything that touches it. That includes clothing (not least lingerie, about which she's passionate), beauty and dermatology products, and jewelry. And she's also done publicity writing for a wide range of businesses, large and small.
Katrina Eugenia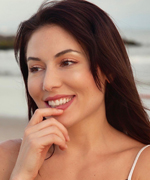 Katrina Eugenia is a painter, photographer, writer, filmmaker, and New Yorker, from New Jersey, currently living in Union City, New Jersey. Katrina's commercial painting collaborations specialize in live art for brands including Hugo Boss, Rag & Bone, Saks, Rebecca Minkoff, Neiman Marcus, Bloomingdales, Macy's, 7 For All Mankind, Ferrari, Theory, Venus Et Fleur and more. Her personal work includes biographical oil paintings and drawings depicting intimate still lives, self portraits, everyday life, historical connections, memories and various pop culture references she is connected to. Katrina founded East Coast clothing label, @FairmountLaundry, in 2018. She is the sole designer behind the brand. Fairmont Laundry is a brand based on a true story. Katrina is the virtual creative director and head of social for Christine Lingerie where she shoots and often models for campaigns, runs their social media platforms, and in 2020, co-designed their first ever slip skirt, the Antoinette Slip Skirt. She is also a photographer and writer providing branded content specializing in skincare, boudoir, commercial real estate and architectural photography for many clients.
Stephanie Hynes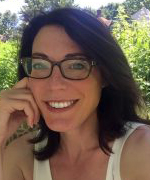 Stephanie Hynes is a commercial photographer specializing in narrative images featuring female protagonists. Her clients include national and international retail brands, bespoke lines and new-to-industry labels. Her client list includes Hanky Panky, Adidas, Slumberland Furniture and Rya Collection as well as many others. A photographer since 2014, her aesthetic captures the sensual, painterly nature of her fine-art based work. Photographing lingerie combines her love of beauty with her ability to create campaigns that champion the female perspective. Stephanie and Ellen joined forces because of their mutual vision about the artistry inherent in lingerie.