Be My Valentine ~ Cabaret Kisses Collection by Montelle Intimates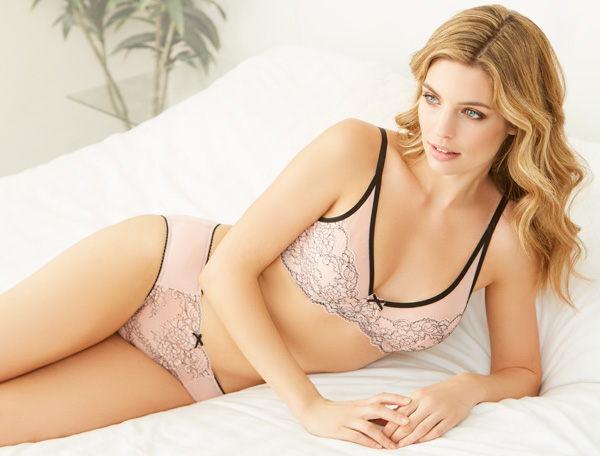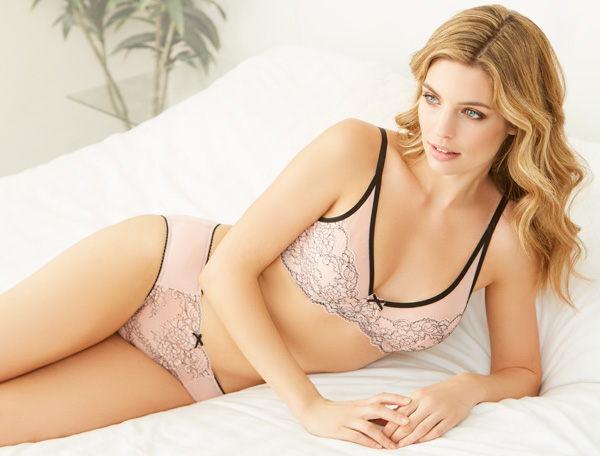 Seductive and sophisticated… Montelle's Cabaret Kisses collection evokes retro silhouettes and current fashion trends. Sexy strapping and bondage details are pared back to create soft, clean-cut designs in comfortable, lightweight fabrics perfect to tempt your special Valentine. (above: Cabaret Kisses Plunge Unlined Bra & Hipster in Seashell/Black)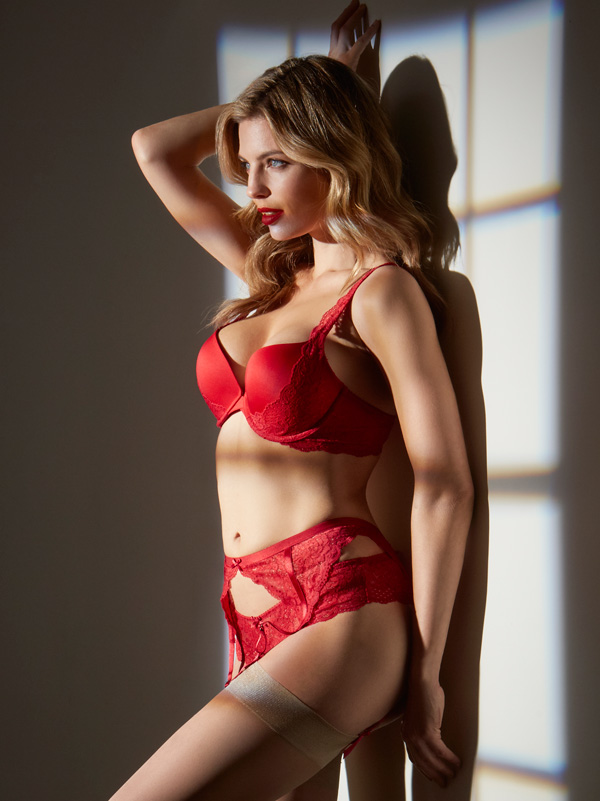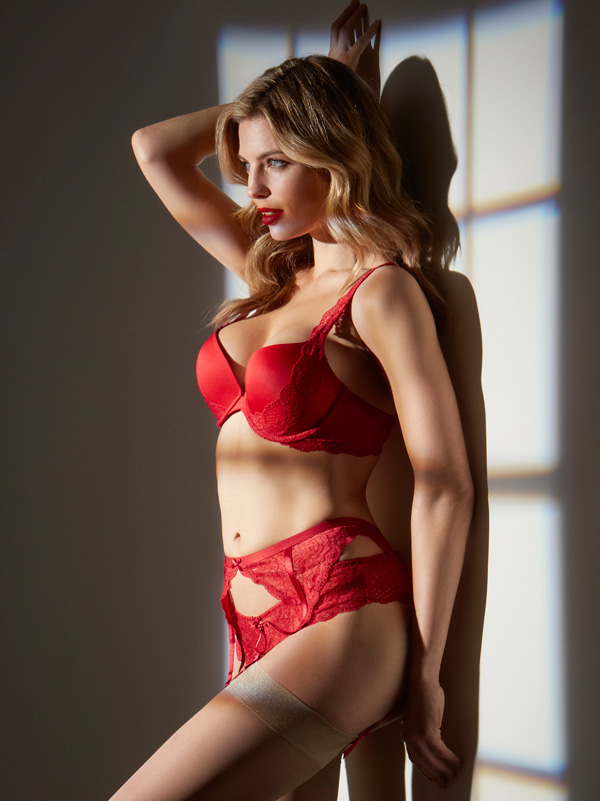 (Cabaret Kisses Allure Light Push-up Bra, Brazilian & Garter Belt in Tango Red)
Fine laces are layered on each of the four bra styles as well as on the brazilian and hipster panties in the collection. Gorgeous levels of opacity and varying fabric weight and texture are mixed to create visual depth.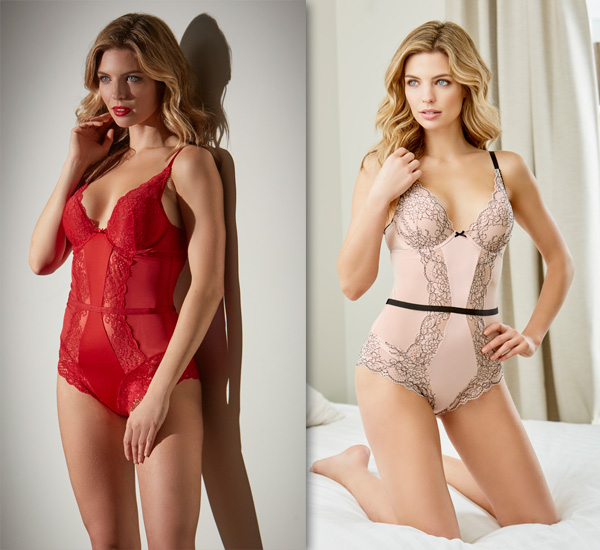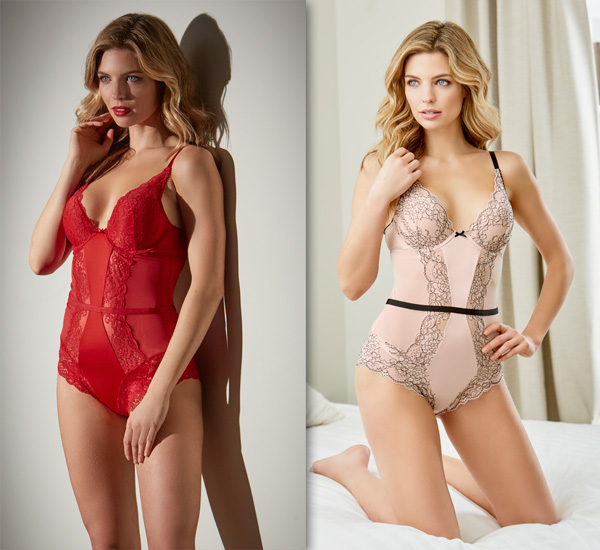 Montelle's Cabaret Kisses Bodysuit is a spectacular blend of past and present. So sleek with intricate lace details and satin, it moves beyond themes of seduction and special occasions.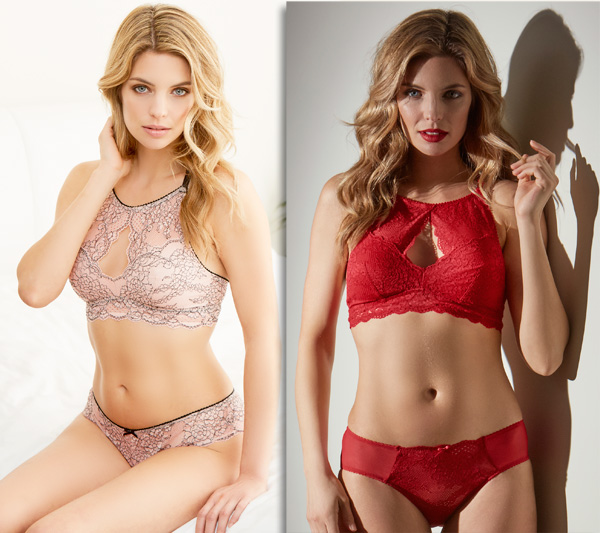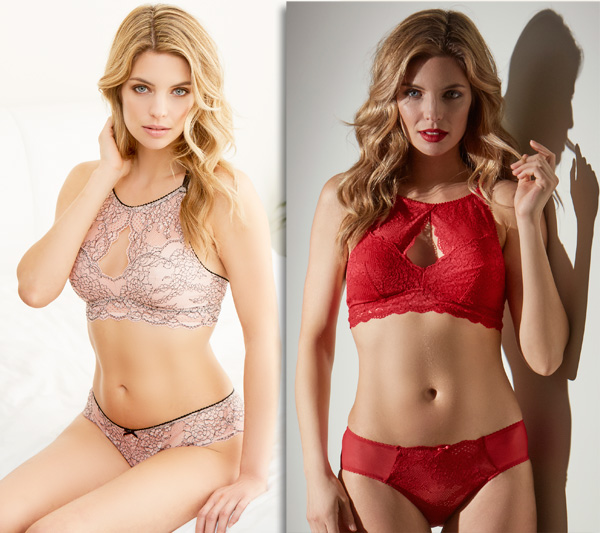 Delicate outlined laces play with tonal or subtle contrasting and trims and accents have a luxurious satin finish. The cheeky cutout detailing is simply a perfect fashion statement on this High Neck Bralette available in both Tango Red and Seashell/Black.