When Passion Drives Creativity ~ Dita Von Teese
By ELLEN LEWIS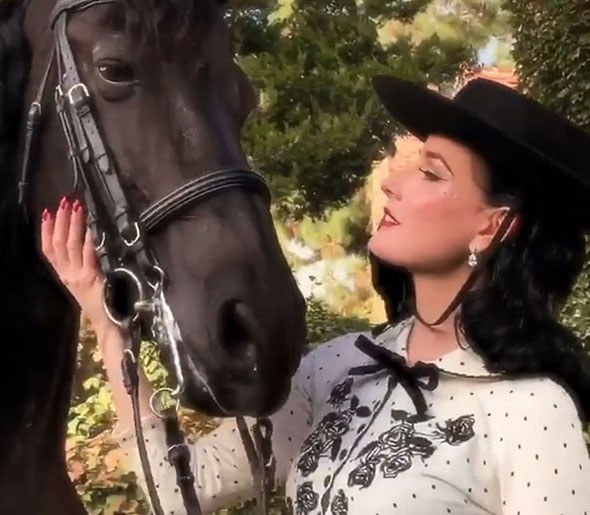 A few months ago I chatted on the phone with Dita Von Teese, ostensibly to discuss her current lingerie collection. The discussion segued into various subjects after I explained that I really didn't want to do an interview. Dita has been interviewed a gazillion times. I wanted to highlight what inspires her vision of intimate apparel. We considered that Dita might be able to send me images of the things that impact her decisions about design. But then, she went on tour and time slipped by.
Subsequently, my 37 year old daughter listened to Tim Ferriss's Podcast featuring Dita and was so impressed with Dita's story that she called me to discuss it. Of course, her revelations were not new to me. I have long been a fan. Yes, Dita has raised burlesque to a global art form.  Yes, she has designed and developed a lingerie collection that pushes every button in my repertoire of musts for worthy intimates: quality, fit, value, and beauty. However, more important to me is the woman herself: her authenticity, innate grace, kindness, integrity, perseverance, aesthetic and her 'take no prisoners' attitude.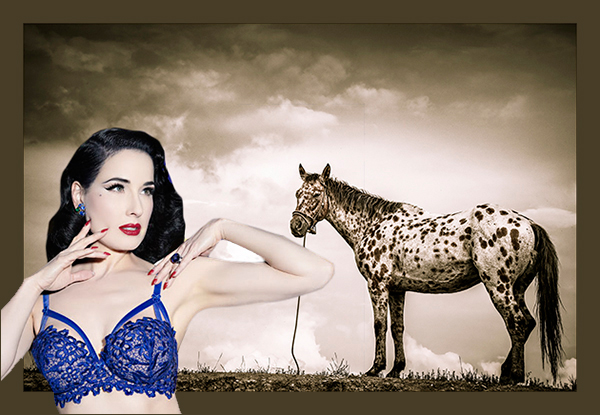 I really wanted to showcase this collection from my heart. So, I dug through my notes from our chat and zeroed in on Dita's passion for horses. It's no secret to my readers that I am horse crazy and that my equine devotion informs my life here in Cabo San Lucas, Mexico. One of my riding companions is the inimitable photographer, Karen O'Shaughnessy whose images of the equestrian life are just one of the many subjects for which her work is recognized. So this week, during an 'ah ha' moment in her studio, I decided to meld the artistic forces of 3 women from different walks of life: Dita, Karen and myself. The results are these pictures.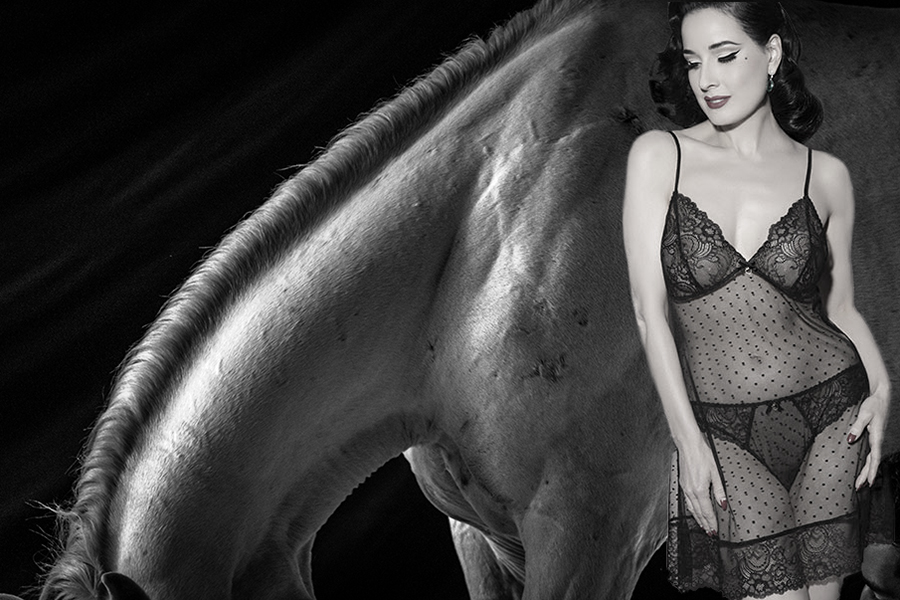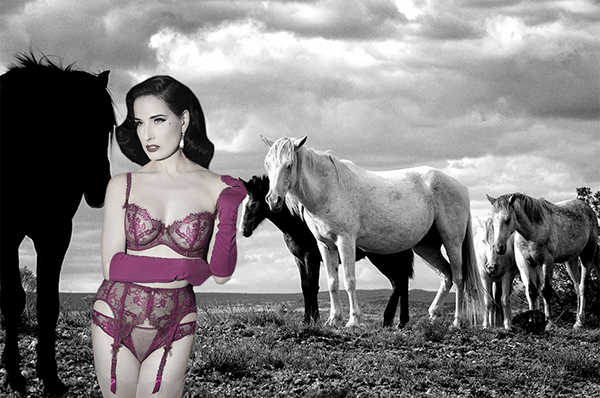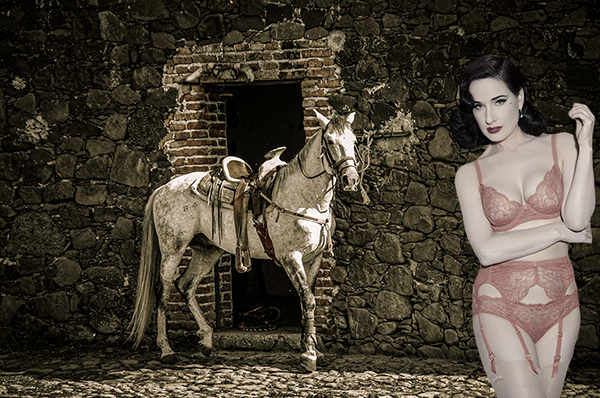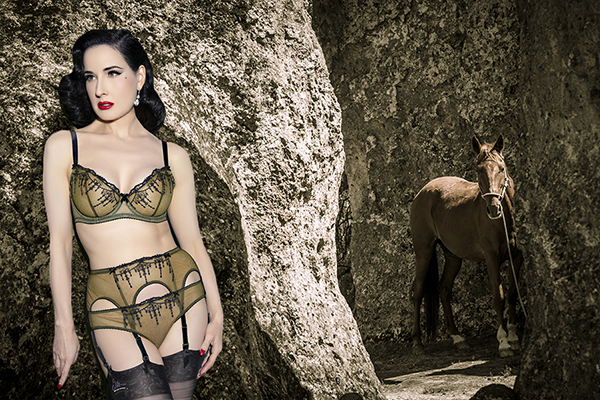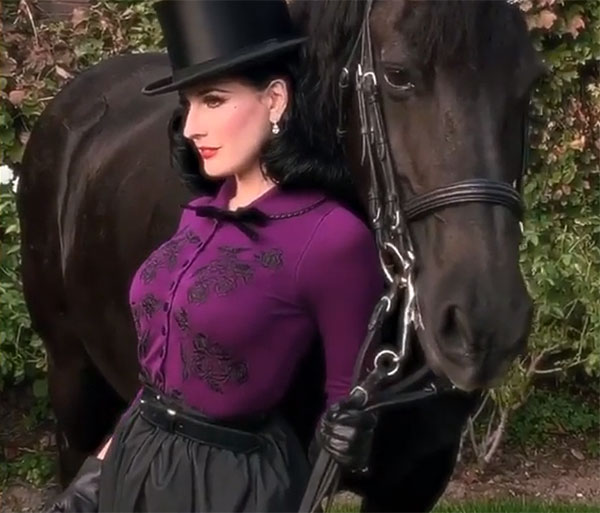 "My Beauty Icons Are Women Whose Images Are Self-Created"
Dita Von Teese