A Petite Swimwear Paradise
By Jennifer Cermak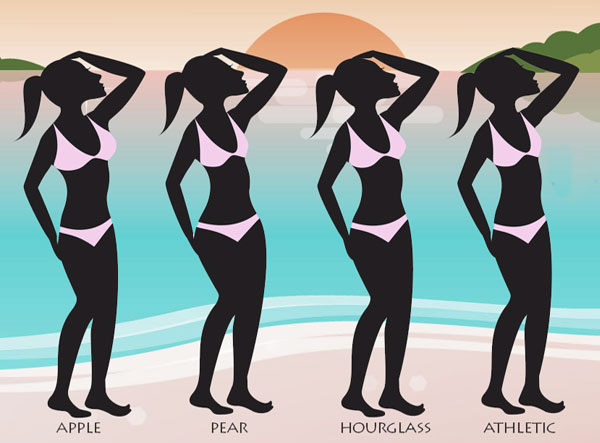 We hear allot about how hard it is to find swimwear if you are big busted and or plus size, but the true petite customer is actually my hardest to fit. Petite being the complete opposite of my personal curves-for-days (in every direction) body, it has been trial and error in finding out how to flatter smaller proportions. Following up with my inventory buyers this week, we identified a few fits that worked well for our petite customers this season. What we noticed: being petite does not mean that you are ok rocking a junior brand suit, even if it fits.
So what is a petite LADY to do?
Overall Rules for petite:
Say no to boy shorts: they end up making you look even shorter.
Alterations: straps, back clasps, tankini lengths and skirt hems can all be shortened.
Don't hide your cleavage; it creates length and much needed shaping.
Hourglass Petite:
If you have an hourglass frame you are a petite lucky and can wear just about any style.  We recommend keeping things on the curve, playing for height when and where you can. Curved cups and a moderate leg line will keep you sophisticated and sexy.
Apple Petite:
If you are a healthy weight woman with an apple (round) figure you want to find styles that give confidence as much as height. Bikini sets with higher bottoms cut on the curve, tankini tops paired with a solid color bottom, and one pieces that draw attention to the under-bust.
Pear Petite:
If you are larger on the bottom than you are on top, play with those proportions. A deep V-neck shows off a sexy upper body, higher cut bottoms lengthen the legs, a mini skirt covers top thigh but creates curves correctly when paired with a halter.  A One piece can be hard for this shape as many petites are size 28 – 32 band. Look for mio's with a tie back adjustment so you can ensure support and proper shape placement.
Athletic Petite:
If you are straight up and down and petite, look for styles with engineered curves or interest adds such as ruffles and pleating. Bra top styles are fantastic since they add a curve to the cleavage and underbust – creating length up your center. Ensure your top sweeps to the side a bit, adding side-to-side shaping the natural way. Stay away from bandeaus as they accentuate straight lines and tend to lower the bust visually.