A Lingerie Revelation ~ beingU™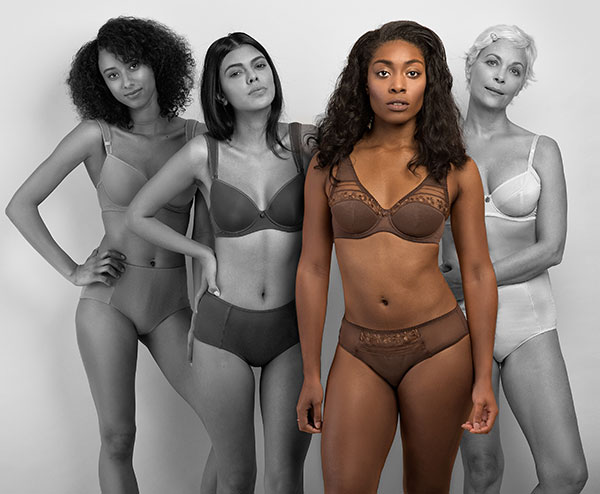 The blog post I am writing today about the February 2017 launch of the beingU™ brand is very special to me. It caps the long journey traveled by my colleague and entrepreneur Sadia Sisney in order to bring her visionary brainchild to market. Sadia's collection of high quality bras and panties that embrace the needs of women of color was brought to my attention several years ago when she showcased her concept at Curve NY. I knew instantly that she had a product goldmine at her fingertips. She was first in class for this long ignored business potential, but as life would have it, trauma beyond her control interfered with progress. I have communicated with her throughout her severe personal setbacks as well as the growing pains inherent in any new venture. I knew then, that despite overwhelming obstacles, this gritty, smart woman would make it happen. The technical, creative and marketing expertise behind her company proves that due diligence has been done. Her story, already being published in major news outlets such as  Essence Magazine reveals clearly why.
In her own words, Sadia who emigrated to the UK from Sierra Leone at the age of 16, expresses the reality she experienced as a black woman shopping for lingerie while coming of age "We all grew up with the experience of having "invisible" bandages that didn't match our skin tones, the "flesh-colored" crayons that didn't look like us, makeup blandly marked "nude" that was anything but and clothing labeled "neutral" that didn't speak to our diversity."  The Ah Ha moment that led to beingU™ came when she went bra shopping with her then 16 year old daughter and was forced to purchase black bras as a substitute for "nude".  She decided that a black woman's invisibility was not going to be a part of Yasmin's self-image.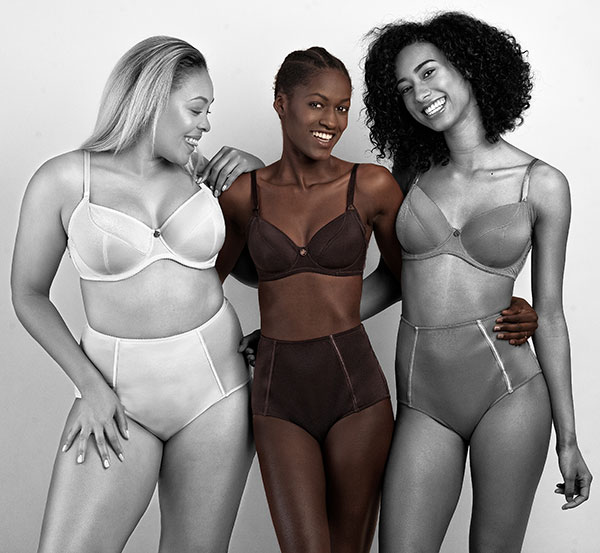 Apparently her frustrations are universal. In a survey conducted for beingU™, results showed that 82% of women questioned across the USA and the UK could not find lingerie that complemented their particular skin tones. The initial collection of 3 bra styles will be offered in 5 skin shades in band sizes 28-44 and B to H cups. They are coordinated with panties specifically constructed for women with fuller bottoms sized up to XS – XXL (22). Sadia's mission to make women feel "beautiful and treasured" in their own skin is, in my opinion, only part of the strategy. The market needs to embrace diversity and recognize what the beingU™ research proves: 94% of women interviewed said they would purchase skin toned lingerie if they could find it.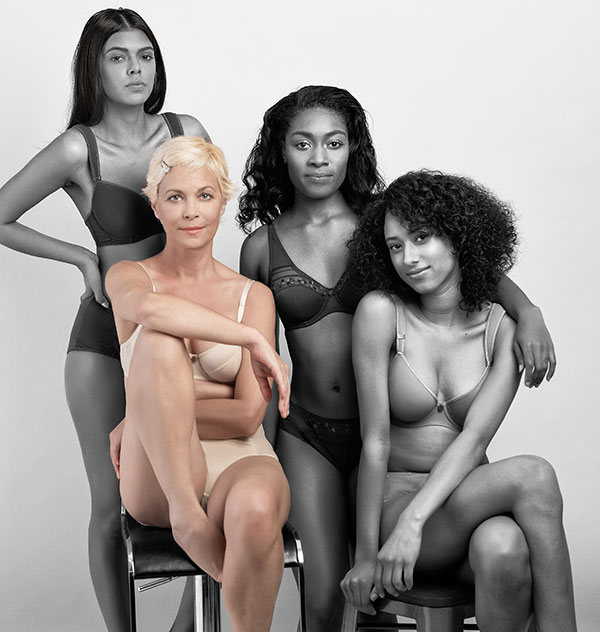 Since Sadia first began the beingU™ venture in 2011, other companies have entered this category, only proving that her quest for positivity has been right. The retail opportunity inherent in this message is enormous. The consumer reaction from the recently published press has been outstanding. For further information contact Sadia at beingu.me or see it in London at The Lingerie Edit 1/12-1/13.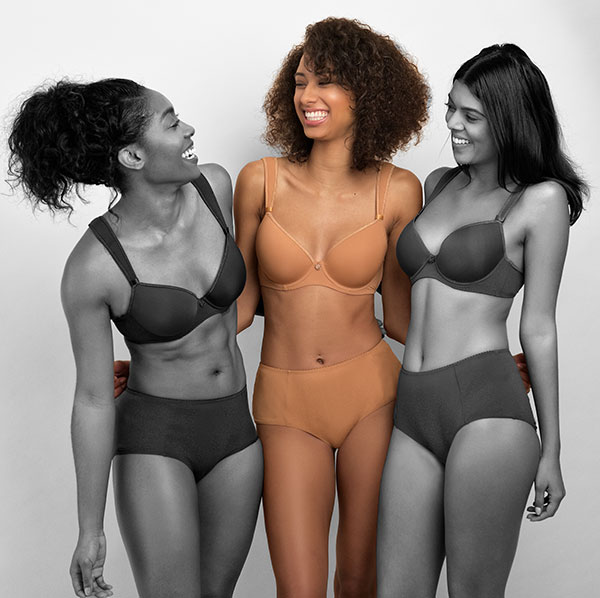 "We See You, We Understand You and You Are Visible,"™ ~ Sadia Sisney