Introducing Vivid Encounter Collection by Wacoal America!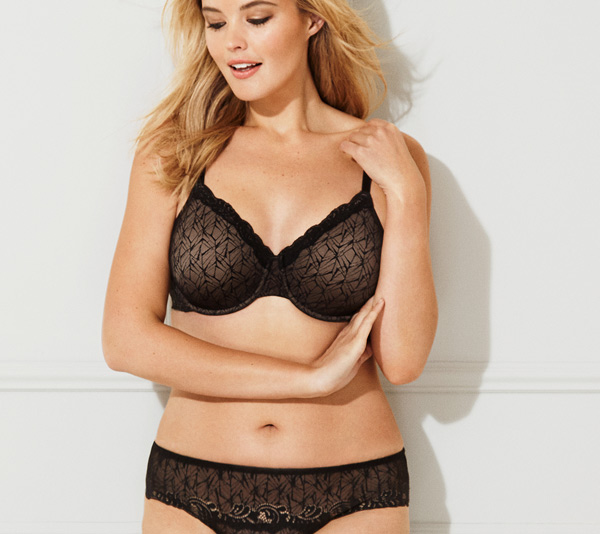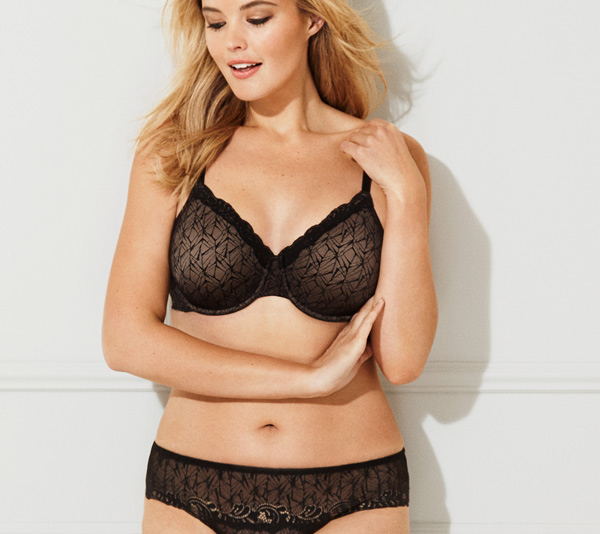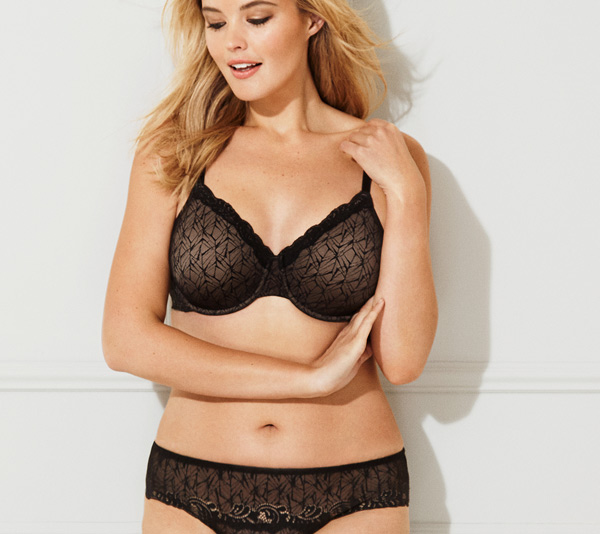 Wacoal is thrilled to debut the sophisticated Vivid Encounter Collection. This new collection is the ultimate choice for those desiring comfort and support with a little sex appeal. The collection features two bra styles: Vivid Encounter Underwire Bra and Vivid Encounter T-Shirt Bra, as well as coordinating bikini and thong panties. All styles come in black, rose dust, and lilac grey as a fashion color.
Vivid Encounter Underwire Bra (above) features geometric stretch lace underwire with two-ply cups and microfiber-lined wing. So smooth and soft against the skin. The stretch lace back with patterned details along the bottom band adds a delicate feeling to the bra. Plus, the j-hook allows racerback convertibility so you can change the strap style according to your favorite outfits.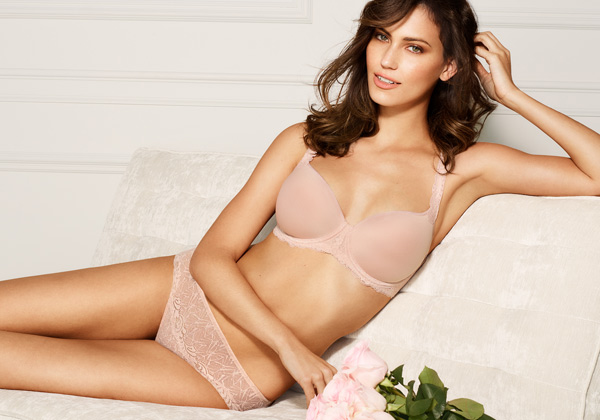 The modern and beautiful Vivid Encounter T-Shirt Bra is made of lightweight spacer fabric, which provides the opacity of a padded bra without the weight. Scalloped lace straps offer a feminine detail while providing ultimate support. Another distinctive feature is the decorative lace frame that gives a delicate definition to the bra.

This collection also has a matching bikini and thong, which exude sexiness, sophistication, and elegance. With such smooth and soft lace fabric, you will feel effortlessly beautiful from the inside out.