ANAONO® Lingerie ~ Designed Differently
By ELLEN LEWIS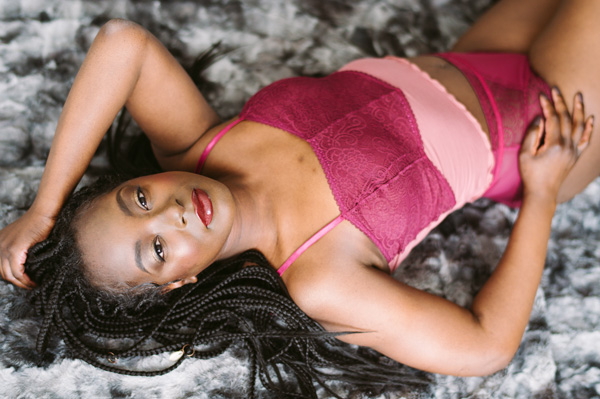 Breast Cancer. Not a pretty picture. Too many women must navigate this apocalyptic landscape.  Besides the obvious body siege, breast cancer surgery and all its ramifications are so overwhelming that entire businesses are focused on supporting the cause. I have seen and listened to many, some powerful, others questionable. There are great brands dealing with mastectomy products and education. I have the utmost respect for those. I have remained removed from telling these lingerie stories because, frankly, I am one of the fortunate, but not my partner Shirley or so many other friends and family members.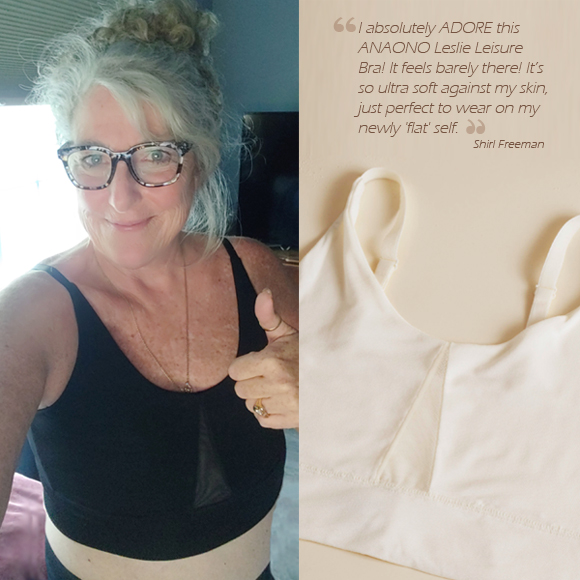 However, after being introduced to ANAONO® lingerie at Curve, I feel compelled to highlight their story. ANAONO® paints a very different tableau than the one I have previously encountered. It feels as if, I could wear the products myself. And in fact, I have a pair of the lounge pants, whose hidden drain pockets engineered into the soft modal spandex fabric, are extremely discreet.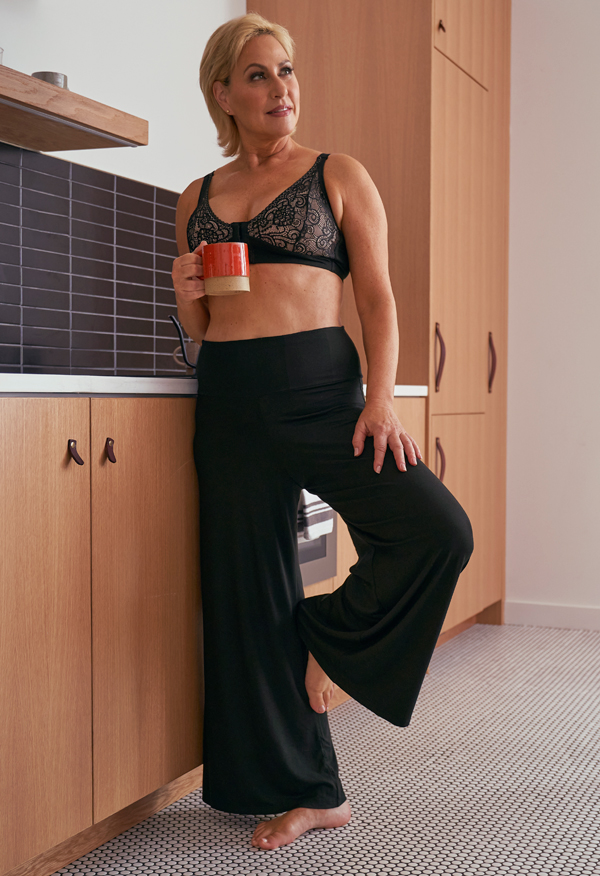 The combination of incredibly malleable materials, practical and contemporary design and intelligent sewing details contribute to a comfortable, classy collection of lingerie that support a woman's journey with an intimate wardrobe as she travels from post-surgery to feminine empowerment. The ANAONO® path is defined by five stages of self-esteem building lingerie: Recovery, Reclaim, Reveal, Revive and Relax. The comprehensive product assortment addresses drain management, everyday needs, sexy styles, sports bras, and loungewear. Whether a woman has 2 breasts, 1 breast or 0 breasts, the brand offers a solution for sizes 0-20, 30-42, A-DD.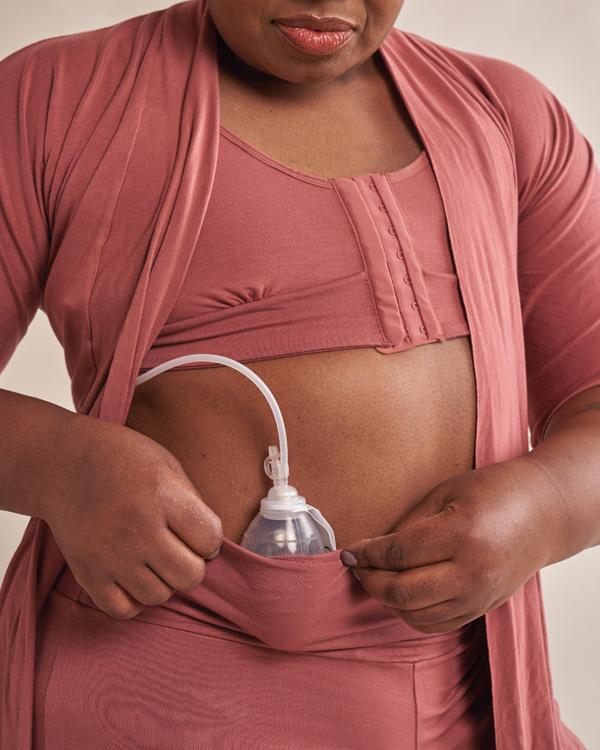 Maybe it was because of Founder and CEO, Dana Donofree's own personal experience with breast surgery, or her fashion design background; ANAONO® intimates are not only thoughtful, but they are also beautiful, well merchandised and inviting. The brand rises to our credo that "lingerie is the poetry in a woman's wardrobe!"