Art Meets Nightwear: Silk Dreams by Kaliopi Eleni
By ESTELLE PULESTON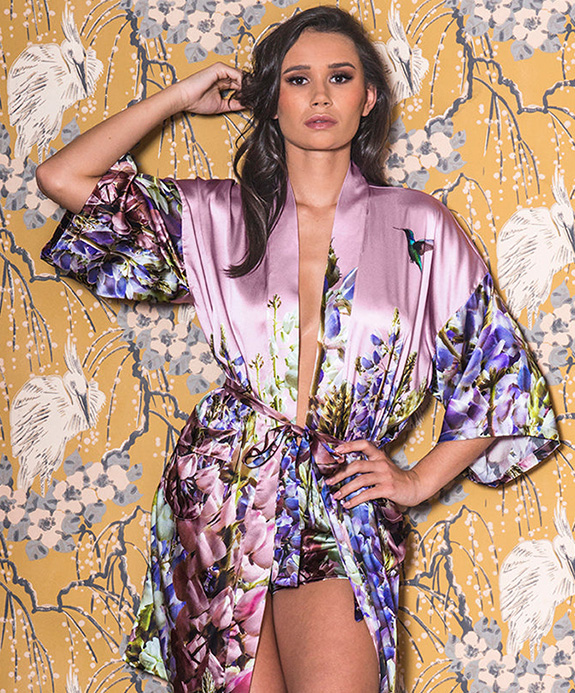 I don't recall how I first came across the eponymously-named Kaliopi Eleni, an independent Australian brand whose prices run from $60-$415 (excluding accessories).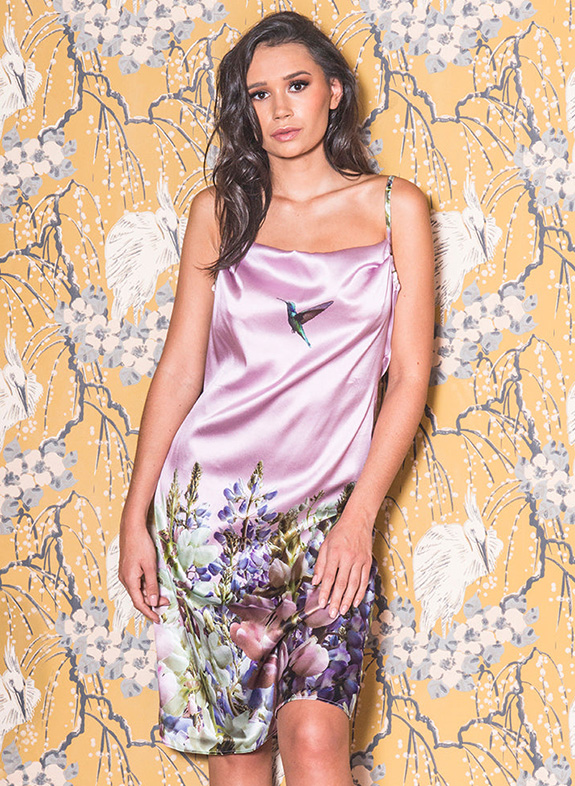 However, I definitely remember the first piece I saw: a short robe in pastel-toned printed silk, with the most beautiful of florals stretching up from the hemline. Hovering above them, off to the side on one shoulder, was a solitary hummingbird, a whimsical little addition that instantly took the design in my mind from 'just another' pretty floral robe to something far more memorable.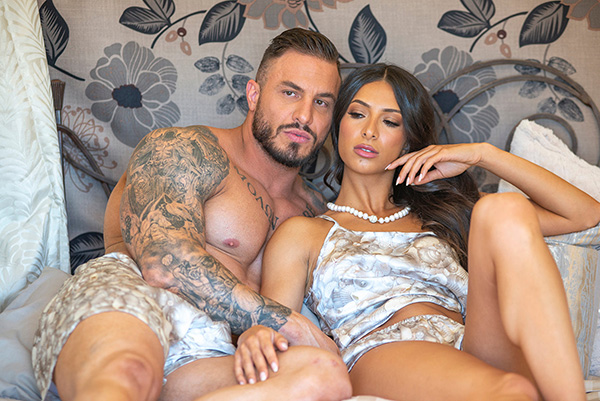 I was delighted to discover that there's an entire Humming Bird collection – plus a bunch of other ranges with equally unusual prints. They're all part of the Silk Dreams loungerie range which launched in 2016, but there are other aspects to the Kaliopi Eleni brand too. Dancewear, for example, and silk dress shirts for men. There's even a capsule collection of handbags and shoes to match some of the prints. This is not merely a sleepwear brand but a lifestyle one, and a decadent lifestyle one to be specific!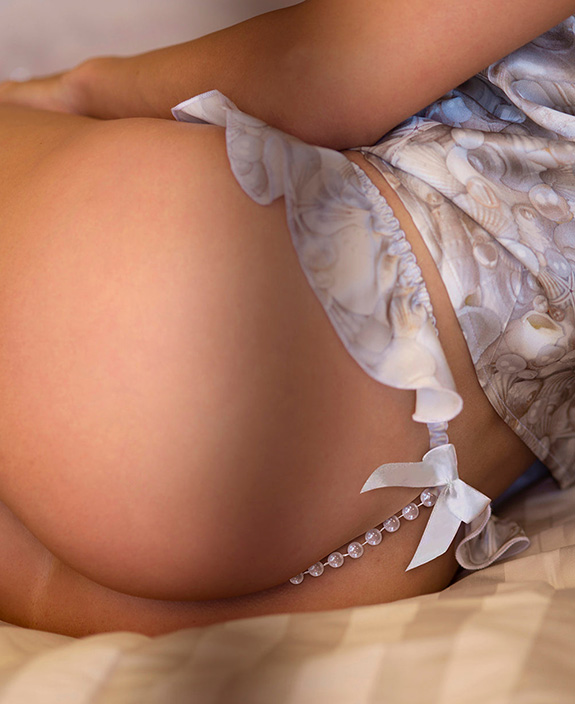 "Silk Dreams is inspired by romance" the founder, Kaliopi, told me, also listing "Fantasy, adventure and a life filled with peace and balance" among her varied design influences. Her mother was a wedding dress designer meaning she grew up surrounded by luxurious fabrics, and she'd even get clothing made for her using the leftovers.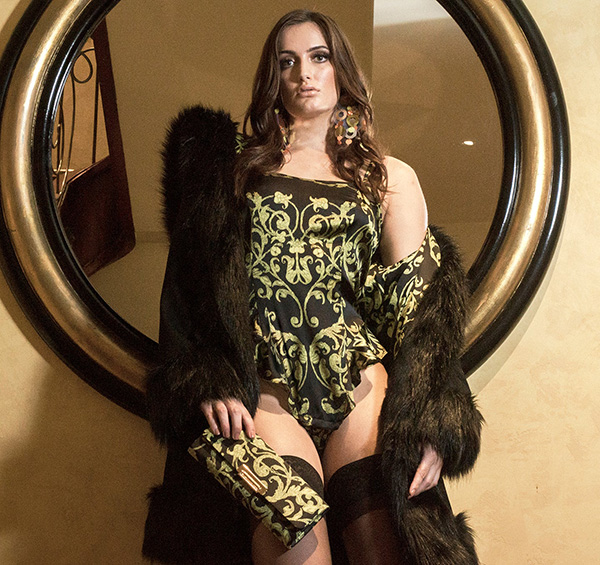 "I wore silk brocade with fur trimmings to school and had no idea how fortunate I really was" she reminisced, and no doubt it was this upbringing that had led to her appreciation of high-quality loungewear in later life. "I have worn a silk robe every day for decades! …One of my favourite moments is sitting quietly, on rising in bed, sipping tea wearing Silk Dreams against my skin, and marvelling at the absolute miracle this life is."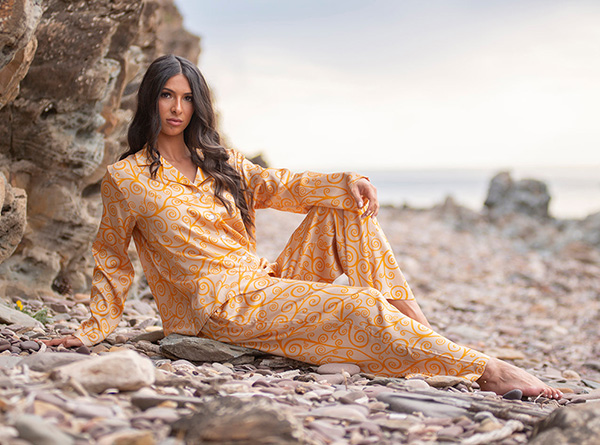 Besides Hummingbird, current printed silk collections include Hum of the Earth Crackle of the Sky (a swirling, abstract boab tree print inspired by her 'great tour' through the Australian outback), Pearls and Shells (a soft grey print that conjures up images of mermaids and dreamy days by the sea), and Thera (a vibrant print designed to resemble the temple art of Ancient Greece).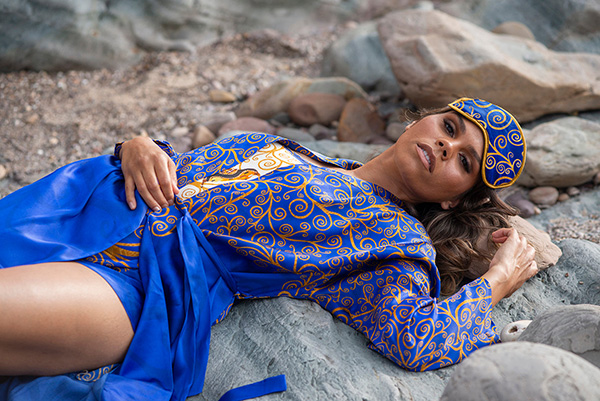 Additionally, there's a Romance collection featuring classic Kaliopi Eleni shapes – such as my personal favorite, a tie-back teddy with a high-cut, fluted leg line – in solid-color silks. Also sprinkled throughout these collections are matching underwear and sleepwear pieces for men.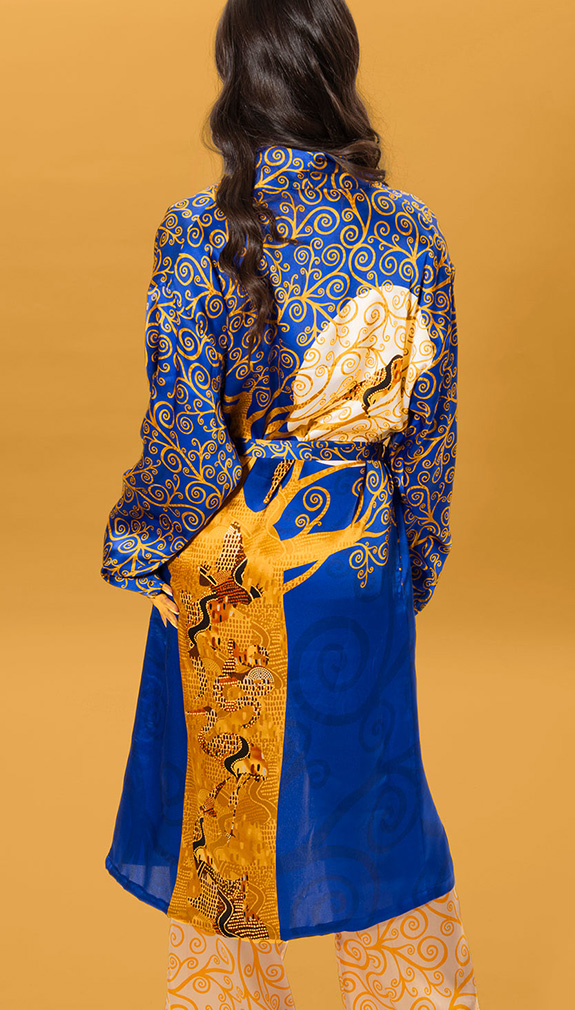 The latest addition to Silk Dreams however is not silk, but modal. When I asked about what's in store for the future, I was told that we should "Expect to see more selection of textiles, an emphasis on natural fibres – sustainable and organic – and a wider range of price points so that there will be something available for everyone." She also highlighted an increased emphasis on 'crossover' pieces that work as both sleepwear and dancewear or outerwear.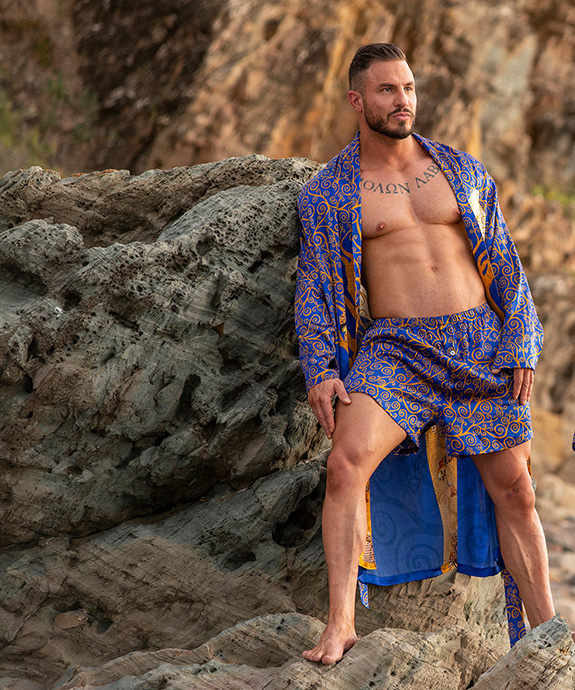 It's going to be difficult to top the Hummingbird collection as far as my personal aesthetic tastes go, but I'm excited nonetheless to see else she comes up with next!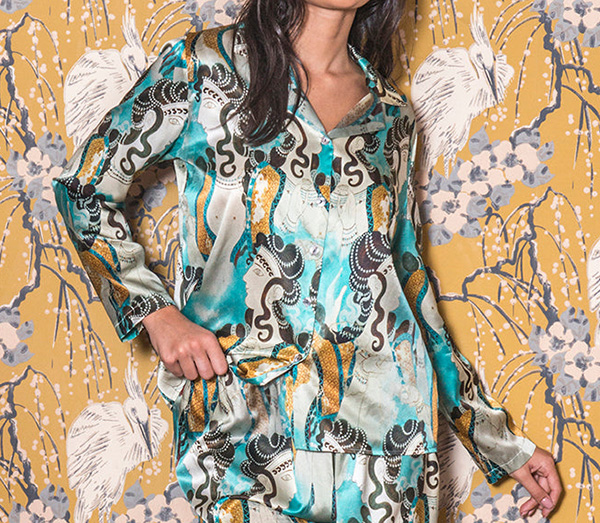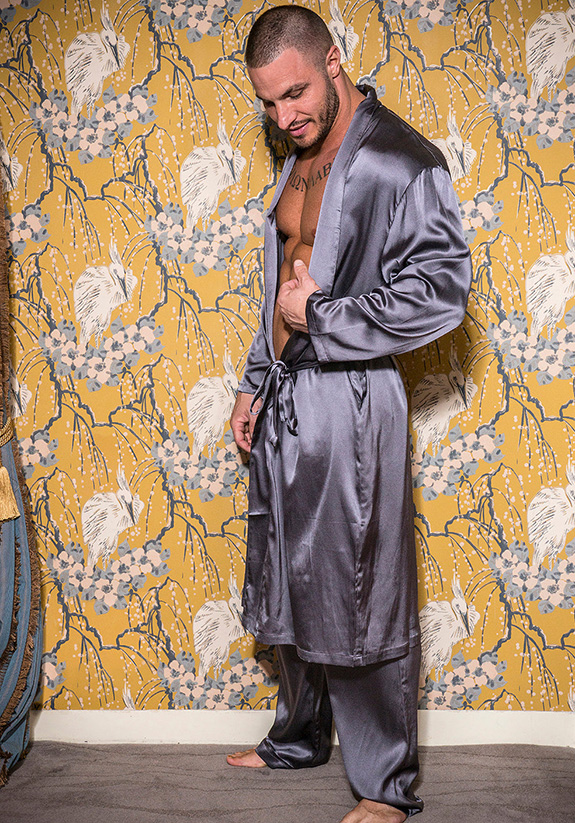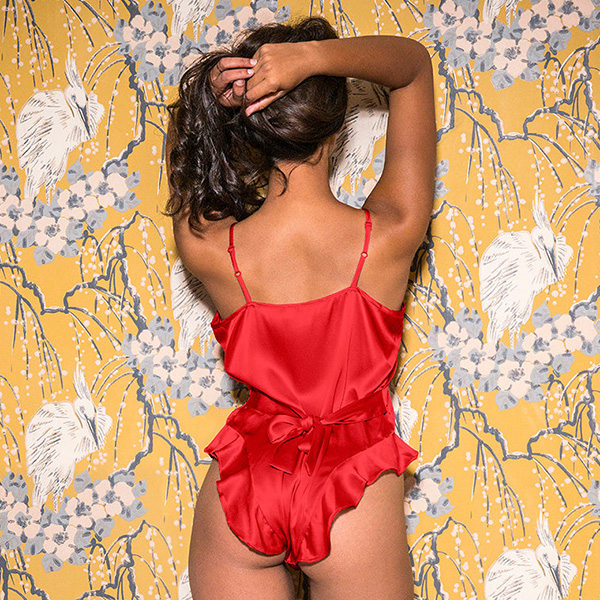 Contact information:
Website: https://www.kaliopieleni.com/
Instagram: @silkdreamscollections
Email: contact@kaliopieleni.com
Read more articles by Estelle Puleston in our Gallery