Arí van Twillert: Conceptual Lingerie for the Eco-Conscious
By ESTELLE PULESTON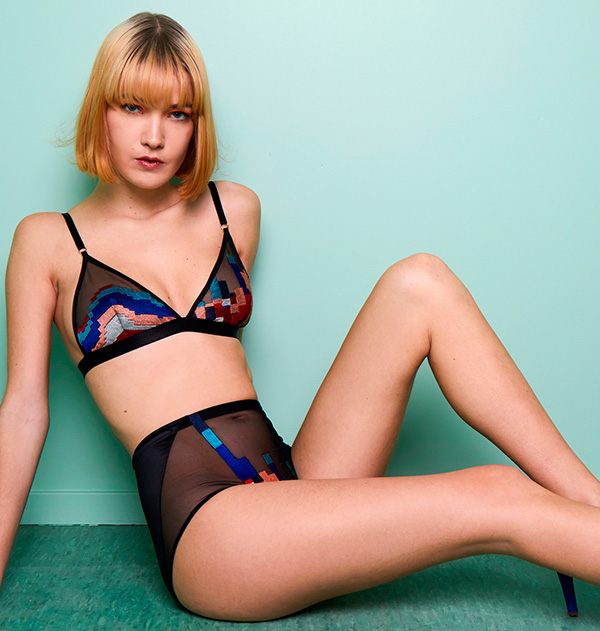 I first discovered Dutch lingerie (and jewelry) brand Arí van Twillert in December 2019, via the launch of its Water Drift collection. Made from black tulle embroidered with a colorful and 'blocky' pattern which reminded me somewhat of Tetris, I was instantly drawn to it based purely on aesthetics. It's definitely unlike any lingerie embroidery I've seen before.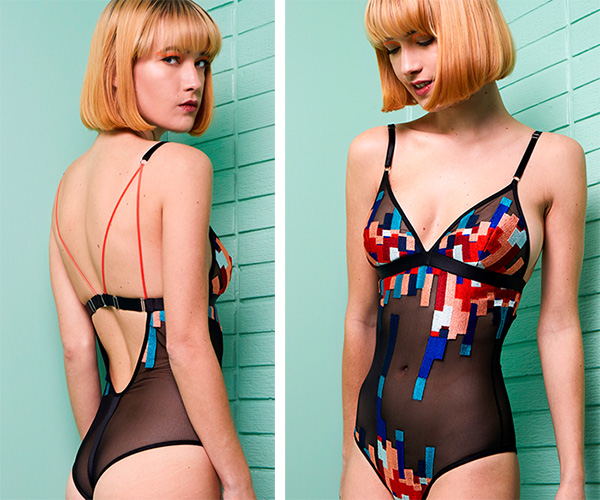 And there's a reason for that, as I soon discovered. Each Water Drift piece is actually a wearable graph, visualizing water level data across various waterways such as the Amsterdam canals – levels which are rising dangerously due to climate change. A striking and thoroughly modern-looking lingerie collection which contains a hidden sustainable message? I double love it!
Arí van Twillert was founded by Lidewij Vera Arí, who initially approached the brand from a tech-focused perspective. Her graduate thesis at Delft University of Technology was titled "Creating the perfect bra based on 3D body scanning technologies", and she continued working on the project for three more years after graduating. It led to the invention of the brand's patented Curvearis breast support, an alternative to standard underwire.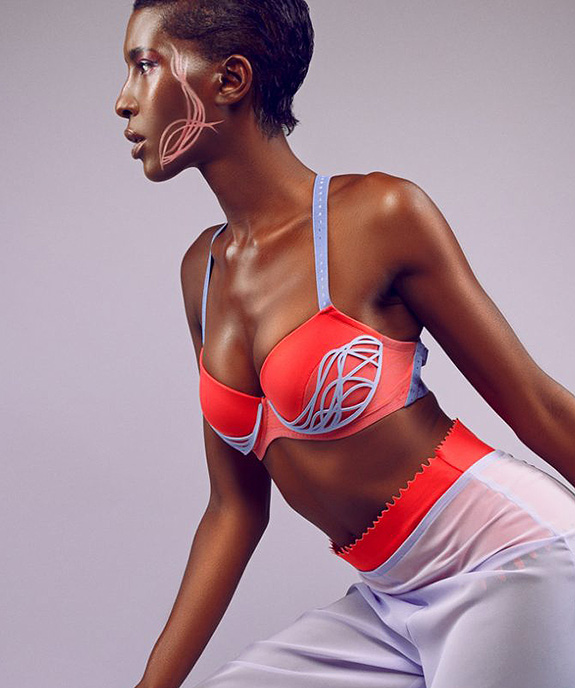 However, right now the Arí van Twillert brand is undergoing something of a metamorphosis. "I discovered my heart is more with designing than it is with being a tech startup," she explained, "This post-COVID year is all about redefining my brand." Another very exciting and very unusual collection is in the works, and includes Arí van Twillert's first foray into swimwear. The initial drop from the collection – swim and leisurewear – just opened for pre-orders a few days ago.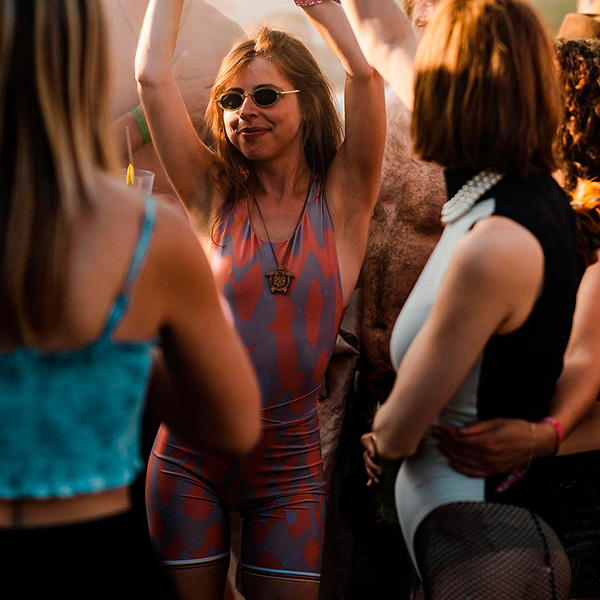 Titled Vocal Embodiment, this new collection was created in collaboration with eco-conscious singer ANNNA. She wrote a song specifically for the project, about fast fashion and climate change, which was then turned into sound waves and further stylized to create organic, spiky or wavy patterns used as a print, as embroidery, as hemlines, and as 3D printed decorations.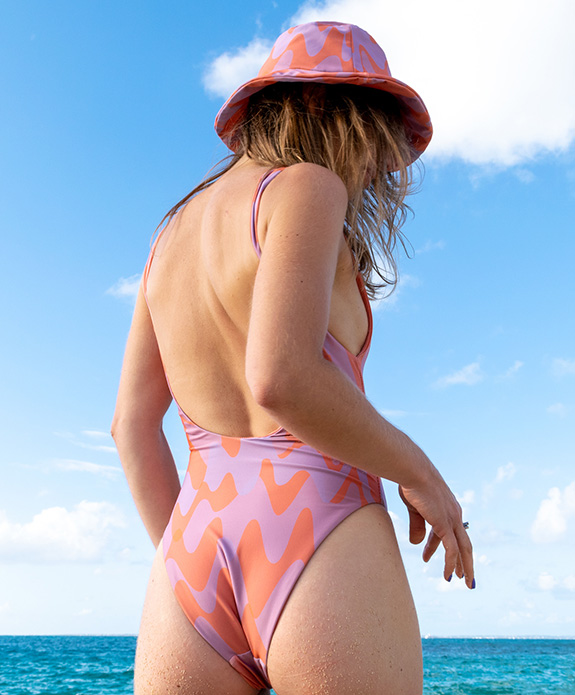 While the sustainability aspect may not be quite as literal as with Water Drift, it's still there. "For this project I wanted a singer to be able to wear her own voice," says Lidewij, "The collection is actually about personal garments and creating a strong connection between wearer and garment so people will cherish their clothing instead of using it as a disposable item."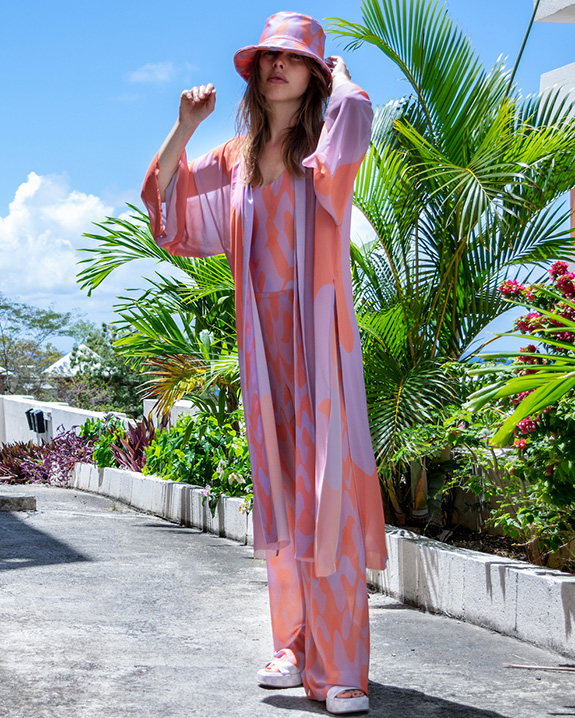 The swim and beachwear fabrics are made from recycled plastic bottles, while her custom embroideries are always carefully arranged on the fabric to utilize as much of the material as possible. (Inevitable off-cuts get used for samples or recycled). She's also transitioning towards a fully pre-order business model as a way to avoid overstock-related waste. For Lidewij, the ultimate goal is to create high-quality items which last a long time – perhaps even multiple generations.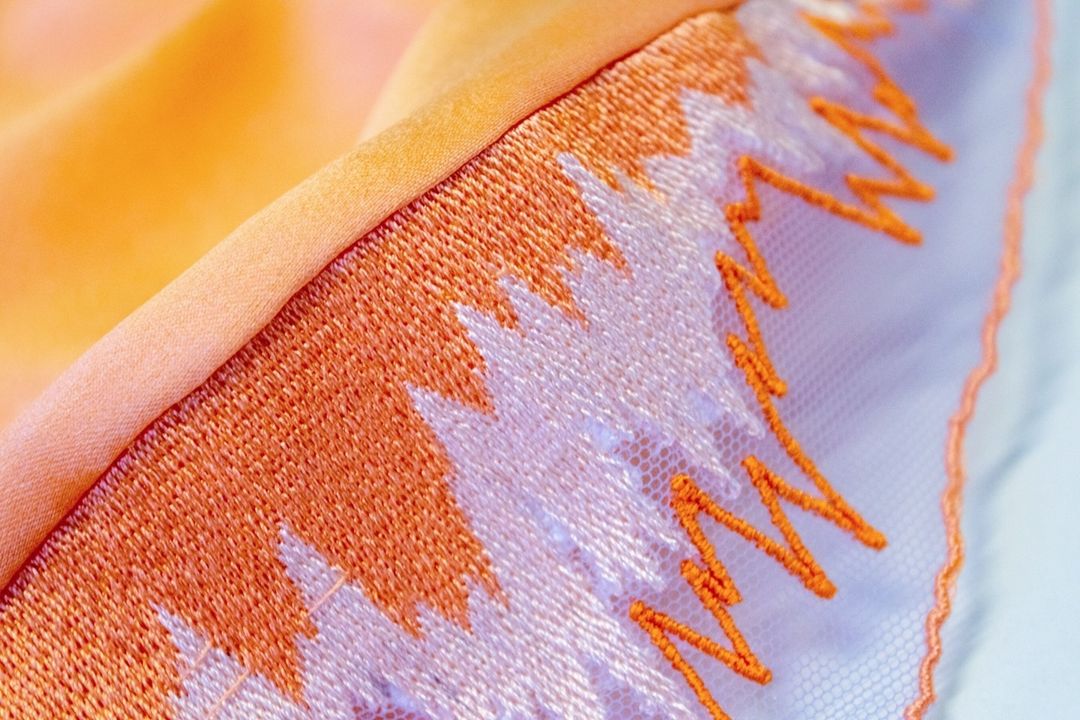 Her advice for lingerie shoppers who are trying to become more eco-friendly, is simply this: "Think about what you buy, will you cherish it?" With designs this unique and eye-catching, any Arí van Twillert creation would certainly be a much-cherished highlight of my own lingerie drawer! How about yours?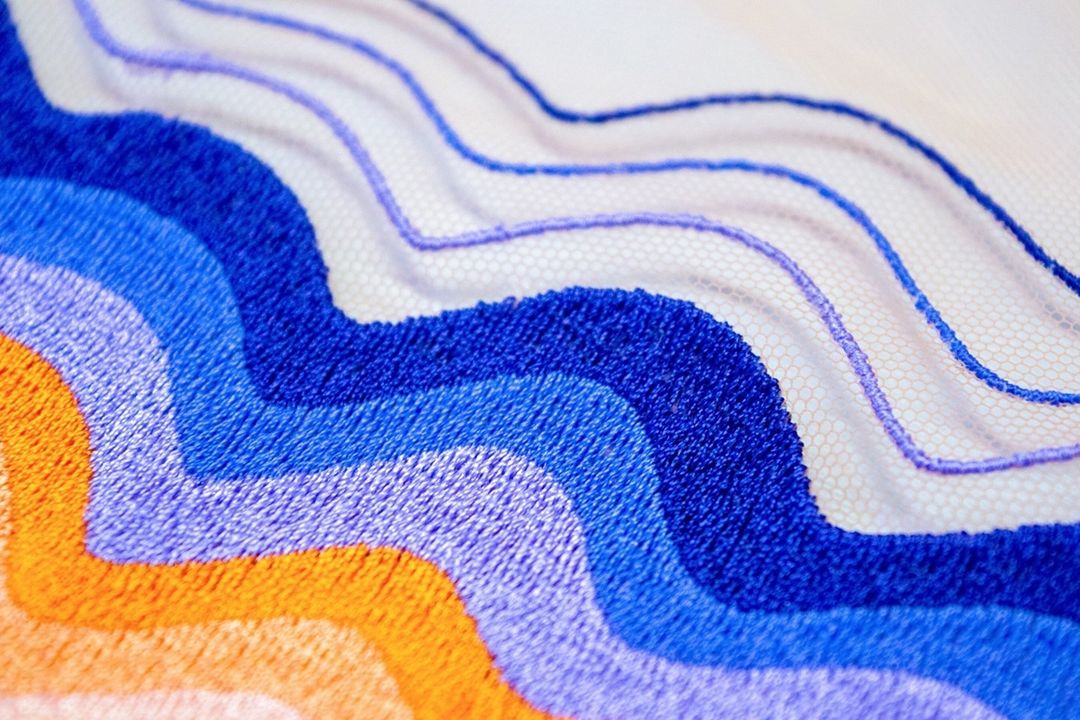 Contact information:
Website: https://www.arivantwillert.com/
Instagram: @arivantwillert
Email: info@arivantwillert.com
See More Brands Covered by Esty in the Gallery in Featured Designers