Reinvent Yourself!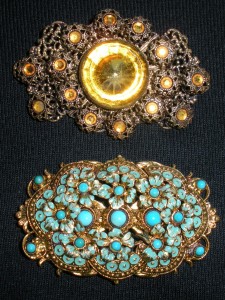 I was rummaging through an old box of vintage costume jewelry the other day and was struck by how unique these pieces were.  I keep thinking how matronly I thought they were when my mother showed them to me years ago.  Now, they seem so interesting.   I  wonder how they might look pinned on a particular linen jacket in my closet.
I think the juxtaposition of the new with the old is a real fashion statement.
 A while ago, I had the opportunity to review The Betsey Johnson Intimates line at the Carole Hochman showroom.  Besides the fact that this collection is so well merchandised, I was particularly impressed with how Carole used knitted nylon tricot to design baby dolls and chemises that looked sexy, sassy and new.  She has taken this basic nightgown fabric used for traditional lingerie for my mother's generation, and reinterpreted it for the modern girl of today.  It takes a lot of imagination to Reinvent Yourself.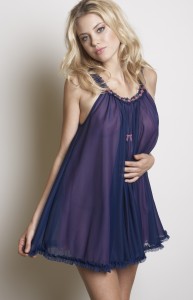 This chemise # 732682 is available now at:
Brief Encounters, New York
Purrfect Girl, California
Julian Gold, Texas