Simple Luxury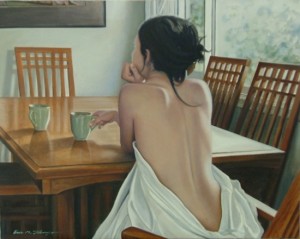 Last week, still in my pajamas, I was in the sunporch, enjoying my first cup of the day, at peace in an early spring sun.  I was ruminating how the simple pleasure of this everyday ritual was really one of life's luxuries. Coffee is an essential part of my morning routine.   No matter where  I travel, I have to admit, I crave this quintessential brew.  Quality matters; smell, taste and the general feeling of comfort unleashed by that first morning buzz are my daily starting gate.  I like the push.   One of my favorite brands is Sun Coffee Roasters. This Organic Fair Trade coffee company is quite simply "an idea well executed".  This nascent, eco-friendly business is young at heart, entrepreneurial and focused on real value.  I love the taste and I love the company's creative profile.
The one year old sleepwear company, B*Up, reminds me of this same enterprising approach to redefining a commodity product.     A combination of the finest Peruvian Pima Cotton and Micro modal fabrics, their silky soft PJ's, deliver cozy contentment as well as tactile luxury.  The extra long staple cotton fiber used to fabricate these pajamas enhances a classic style.  B*Up actually stands for "Beautiful Unique Pajamas".  Designed in an array of sophisticated colors, a variety of novel intimate prints, and delicate trims, these garments are well priced, bringing value to young woman wherever they are sold.
Part of the Sophie Basics Collection, this best selling spaghetti strap camisole (108) and hot pant (205) set is available in seven rich colors.   Pretty details inform a  natural femininity.  Relaxation and innovation merge.
"There is nothing like staying at home for real comfort." Jane Austen
Available At: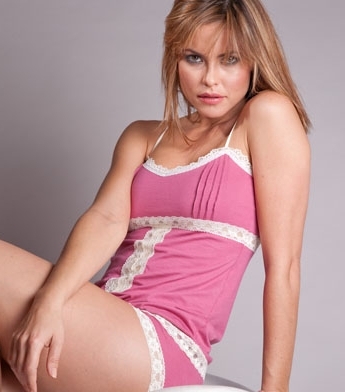 I.C. London:   Charlotte, North Carolina
The Picket Fence:   Ketchum, Idaho                   
Bits of Lace:   Charleston, South Carolina
Town Shop:   New York City, New York
The Fitting Touch:   Birmingham, Alabama
Laina Jane:   New York City, New York
Posh:   Highland Park, Illinois                        
Night and Day Lingerie: Andover, Massachusetts
Pink Lily:   Nevada City, California
Mystique Lingerie:   Katy, Texas