X Marks the Spot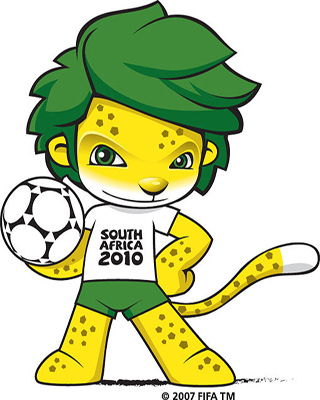 I was never really a soccer mom.  My children focused on other sporting disciplines, figure skating, swimming and baseball.  However, I got a lot of exposure to this global phenomenon from my sister, who was the Executive Director of MSI (Montgomery Soccer) in Maryland and her husband, who was a national soccer referee.  Believe me; I have heard the war stories.  This sport has crept into the American psyche via the youth of our country and even though the fan base in North America cannot compare to the universal obsession of what the rest of the world calls "football", I can guarantee, that interest is rising.  Right now, the World Cup is dominating the hearts and souls of the International community and even in the USA, we are following the progress of our team as they vie for respect in this athletic spectacle.  The patriotic fan base and easy access to international coverage has made the worldwide viewership of this sporting Goliath larger than the Olympics.
How clever of Calvin Klein Underwear to take advantage of this event with their special edition of X-Global Trunks (U8816) designed for their X Brand underwear collection.  I found them while shopping for Father's Day, but I have to say, these are not your father's boxers!   In a body defining low rise fit, these cotton modal trunks are available in many of the national flag colors. Highlighted with Calvin's signature bold X waistband, they are hot, sexy and timely.   I don't usually cover men's underwear in this blog, but there are just some items that are sure sellers, especially to women who are large consumers of men's basic needs.  If I owned a Lingerie Store , I wouldn't pass on a great add on sale.   I may not be a soccer mom and this may not be Intimate Apparel, but I think these are a sure goal.  I don't know about you, but I'm rooting for Spain.
.
"I only like two kinds of men, domestic and imported"….. 

Mae West
Available At: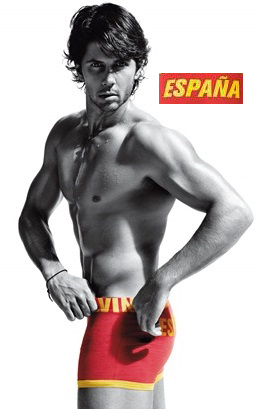 Bare Necessities: on line
Herroom:  on line
Fresh Pair:  on line
La  Epoca:  Miami, Florida
Alvin's Island:  Miami, Florida
.
..
.
Introducing Second Base.  CLICK HERE to enter to win a free opening order for your store.  All entries receive a free sample of the ultra light weight solution cami. Promotion limited to retailers and e-tailers
.
.
"How to boost your swimwear sales"  Seminar –  8/16/2010
CURVENV Las Vegas August 16, 17, 18 2010 inaugurates
the 1st Las Vegas Swimwear Fashion week.
See the largest/ strongest  Group of the Best Swimwear Brands: "More than 50 Brands"