It's Not A Dream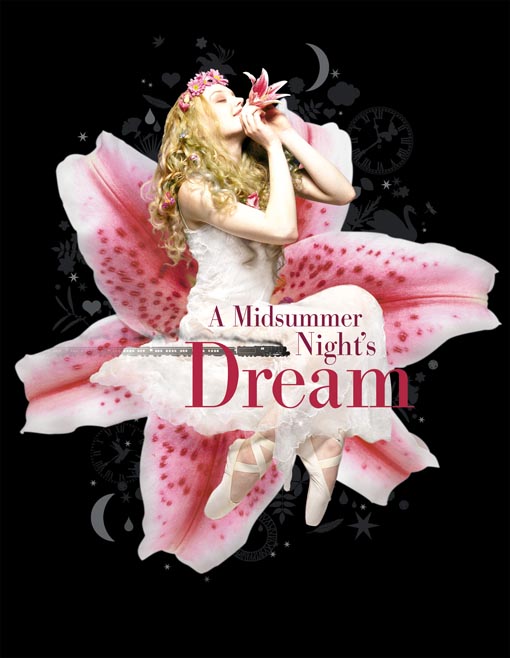 I am definitely not a Shakespearean scholar. I have difficulty trudging through the Old English verbiage, but I cannot deny that the renowned bard was a great artist.  His plays were the foundation for countless renditions of original plots that flowed from his imagination and have continued to fuel story lines to this day.  Understanding his writing is essential to understanding literature.  It's just that I prefer to witness this artistry visually.  The production enables the narration; thus, the elaborate costumes and passionate execution by skilled performers support a message that is sometimes difficult to understand but worth delving into.  With Shakespeare things are not always what they seem.
I have been watching  Affinitas Intimates for the past year after having reviewed the brand with a client at Curve.  Initially, I assumed that the great price points of this sassy line had to mean there was a hidden flaw.  When I first saw the Helen Collection, in particular the colorful satin poly bustier (W2-HO7) and hipster (W2-HO5) with its black lace overlay, I was amazed at the visual impact and the level of design detail.  Frankly, I was surprised at how well it fit.  I do not like to mention prices, but believe me this is a steal.  It's hard to believe that these seductive styles  executed with a french  flair in exceptional materials are so affordable.  The bustier is so popular, that it is now available in six colors, with the introduction of  Midnight Blue  for summer.  All I could think of when I saw this sultry edition of the original style was sexy evening wear worn on a hot summer night under black starlit skies.  Maybe the fairy Puck will be hiding there ready to sprinkle a potion into a would be lover's eyes.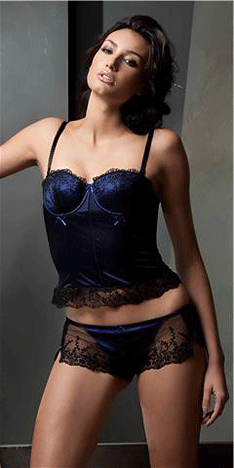 "Perception is not always reality"
Available At:
Dollhouse Bettie:  San Francisco, California
Camoflage:  Santa Cruz, California
Dutchess Boutique:  Campbell, California

Fanny Wrappers:  San Luis Obispo, California

Adrienne Clarisse:  Libertyville, Illinois

M Passion:  Dublin, Ohio
The Pussycat:  Pittsburgh, Pennsylvania
Sophisticated Lady:  Murphy, North Carolina
Flirt Boutique:  St. Paul, Minnesota
La-De-Da:  Webster, Texas
Rebecca Kathleen Boutique:  San Antonio, Texas
Whispers:  Milford, Connecticut
.
Congratulations to the winner of the Second Base demi cami contest:

Julian Gold –  San Antonio, TX


.
.

"Paradise Uncovered" by Perry Ellis International Group:                  Party 8/16/2010
The first Las Vegas Swimwear Fashion

Week
See the largest/ strongest group of the best swimwear brands! "More than 50 brands"