Lasting Impressions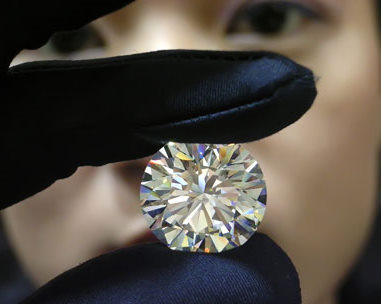 I suppose one could say that I am a professional shopper.  Searching the market for new ideas and inspiration is a very creative process.   The best part of the journey is happening upon something brand new, which I have not seen before, that makes a clear and prescient statement and begs me to listen.   I have traveled worldwide to find source information with the potential to inform a new product or produce new business for a store.  I cannot deny that I have personally been caught up in the shopping "zone" and I have a few individual purchases in my possession that I probably could have lived without.  But, all of life is a learning curve and one thing I have mastered along the way is how to determine what is worth the investment and what needs to be left behind.  When I first find something I like, but for some reason question the necessity of buying, I walk away.  The trick is to wait and see if the first impression lingers, bites at your subconscious and tells you that you need to learn more.  If the first impression becomes a lasting impression, there is more there than meets the eye.
Being of curvy stature, I understand the necessity of wearing a well-engineered bra.  Comfort, quality and appeal are important and I spend the necessary money to achieve these results. A year ago, while searching for a t-shirt bra in NYC, I tried on a seamless style from Empreinte, a luxury line from France,  new in the USA.   Technically designed moulded Chantilly lace is the signature of the Melody Collection and an exclusive and innovative trademark of the entire Empreinte brand.   Recognized for its "revolutionary lift effect",  this bra, with its deeper cups, fit me as if it was made to measure and it appeared invisible under my clothes.    However, I wasn't convinced that it was worth the price.  Even I, with my insider's knowledge, could not bring myself to purchase it.  I did not believe that I could afford it and I was not uncomfortable with the brands I currently wear.  Not everyone can indulge in a perfectly cut diamond.   None the less, this bra surfaced in my conscience every time I dressed for work and wanted a flawless fit that was ultra-feminine and would feel effortless throughout a long day; and so, I finally bought it.  It is clear to me that the investment was worth the cost.  True value never disappoints.
"Price is what you pay.  Value is what you get"…. Warren Buffet
Available At:
Trousseau:  Vienna, Virginia
Jenette Lingerie:  Los Angelos, California
Alla Prima: San Francisco, California
Bits Of Lace:  Charleston, South Carolina
Zoe and Company:  Concord, New Hampshire
Town Shop:  New York City, New York (uptown)
La Petite Coquette: New York City, New York (downtown)
Intimacy:  All Stores
Melmira:  Toronto, Ontario
Diva Lingerie:  Winnipeg, Manitoba
Diane's Lingerie: Vancouver, British Columbia
Bra Chic:  Ottawa, Ontario
Lyla Collection:  Montreal,Quebec
.
.
"CURVE ALERT"
With a steady flow of 2500 retailers, there was an upbeat atmosphere at the Curve NV show.   The So Swim So Curve Fashion Show was the peak of the Las Vegas show.  CURVExpo  is already preparing for the Fall 2011 exposition to be held in Las Vegas at the Venetian Hotel Feb. 15, 16, 17  and in New York City at the Javits Center Feb. 21, 22, 23. Click here to view pictures of the show
Click here to read Press release