The Essential Woman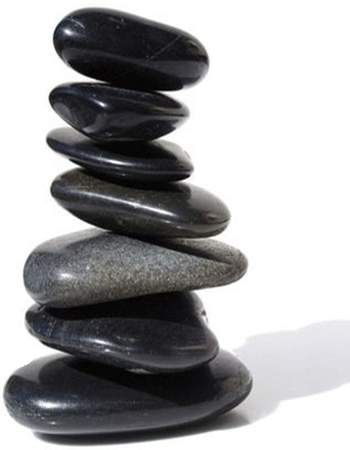 Yesterday was a pretty hectic day.  I was up and out by 7 AM for an appointment and back at my desk by 9.  Then, quite unexpectedly, I was training into Manhattan by 5 PM to meet my nephew for dinner and a show.  After the performance, a private backstage tour capped the day.  Exhilarated and exhausted, we arrived back in Westchester after midnight.   I am happy that the week-end is a casual affair.  I plan to relax.  As the queen of comfort, I am always searching for the perfect combination of simple attire, modern in persuasion, sensual in performance and versatile enough to appeal to my never ending need for diversity.  I like blurring the lines between home, office and play-wear.  I guess you could say I lead a very casual, very relaxed lifestyle, but harmony and grace matters.  Some years ago, when I was enmeshed in a career, raising a family and traveling the world, I did not have time to fuss around with my clothes and so, Donna Karan's pioneering design concept, "Seven Easy Pieces" became the anchor of my ready to wear wardrobe.  Conceived with a woman's essential needs in mind, these basic shapes were a practical mix of interactive sportswear separates that emphasized a woman's curves while respecting the demands of her complicated lifestyle.  The Zen-like simplicity of this system of dressing became synonymous with easy, feminine, sophisticated and figure flattering apparel.
Imagine my excitement then, when I was introduced to the DKNY loungewear collection by Komar Intimates, aptly named "Seven Easy Pieces".   Seven classic loungewear bodies are constructed in an ultra-soft modal spandex jersey that drapes the body in all the right places creating a clean contemporary look for sizes S-XL.  Subtle sewing details perfect the design statement.  Available year round in black and charcoal heather, each season the collection is highlighted with the key color trend as seen here in the magic purple pleated chemise. Women collect these pieces.  Good at home or good to roam, the DKNY essentials have become a sustainable asset in a woman's Intimate wardrobe.
"Simplicity is the ultimate sophistication"

Leonardo Da Vinci
.
Available At:
Dusty Rose:  New  City, New York
Ella's Room:  Boise, Idaho
Betty Schwartz's Intimate Boutique:  Highland Park, Illinois
As You Were:  Atlanta, Georgia
Underpinnings:  Santa Fe, New Mexico
Nancy's Fancy's:  Highlands, North Carolina
Lady K Lingerie Inc:  Denville, New Jersey
La Maison De Blanche Boutique: Point Roberts, Washington
Arian Corp:  Delray Beach, Florida
Beauty & Attidude:  Berkeley, California
Boutique Fashions of USA Inc:  Laverne, California
Faye's of Montrose Inc:  Montrose, California
Undercovers Intimate Apparel:  Glendora, California
Marga's: Santa Rosa, California
Landis General Store: Los Angeles, California
BareNecessities: on-line
.
Q & A
Question:  Merit Tukiainen, founder and owner of Night and Day Lingerie in Andover, Massachusetts asks if there exists a bra style that could satisfy a  woman with a short torso, wide midriff and sloping shoulders, constructed so the wire would not extend into her armpit.  She might be a 38 DD, but short.  She feels this is an under served customer.  Does anyone have a suggestion?  Click below to Add Comment.
.
Answer:  Gina and Randee from Bardot Lingerie in Millburn, New Jersey wrote back to recommend  Calida bras, particularly the Meryl Sensitive seamless Molded bra #04555.  She says;  " They're made from mercerized cotton, very durable and comfortable, and have a very loyal following.   The cups run a little full, however.   Sometimes it's necessary to go down a cup size."
.
Please Note:  During October, for every purchase of a b.tempt'd bra, b.tempt'd byWacoal will donate $2 to support the efforts of Susan G. Komen for the Cure®.  In addition you'll receive an exclusive music sampler from Esmee Denter's album, "Outta Here" with a $50 b.tempt'd purchase while supplies last.