Road to Rio: Lavit Lingerie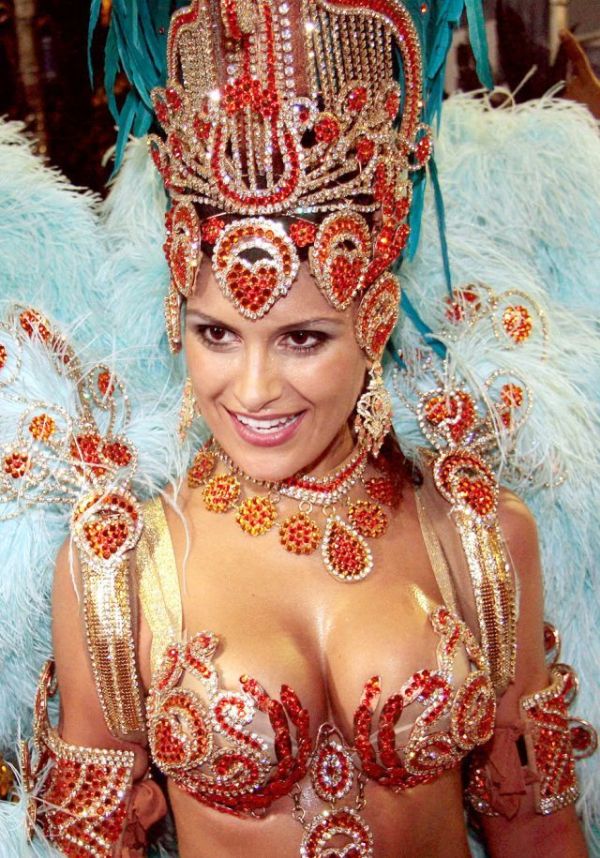 It is so gray outside.  Moods are morose.  Everywhere I turn, all I see is snow.  In the northeast we are on our 7th storm of the season.  Our woodpile is buried in an igloo of ice so profound we can't tunnel through for fuel to fire the hearth.  We need some mental relief and I for one have always used my imagination to distract me from negative thoughts.  That's why I am fantasizing about Carnival, the world's most splendid pleasure pageant.  Nothing matches Brazil's annual samba party as a celebration of bodily pleasure.  In a few weeks, this annual festival will deliver a sumptuous feast of color, music, and joy guaranteed to boost the spirits of any participant.  Exotic costumes, pulsating rhythms and voluptuous floats provide blissful escape and passionate diversion.   I know I should be focused on Valentine's Day, but right now this melancholy weather demands something much more powerful to inspire me.
Lately, I have been intrigued by the profusion of charming and glamorous intimate apparel product originating south of the equator.  The influence of Latin charisma on Lingerie design cannot be denied.  One brand that I have been following now for several years is the Brazilian made, Lavit , best known for their sexy, flirty styles created for out-going and fun loving women.   This luscious lace halter (EL1317) shown here in rouge, is a bestseller from the feisty Rio collection, and continues to stimulate fantasies and sales in boutiques here and abroad.  Constructed in a sensual, soft Italian lace, it lifts and supports sizes 32A-36D, insuring a dynamic expression of femininity.  Now available in a parade of colors, Rio is poised to become a basic in lingerie assortments.  Paired with the matching boyshort (EL1115),this sultry and a little bit cheeky bralet, is a provocative gift of deliverance from the routine.
.
"If you want to go to Carnival, you go to Rio" . . Rob Stevens
Available At:
Oh Baby:  Portland, Oregon
J Girl:  Westlake Village, California
Special Moments: Pacific Palisades, California
Gittis Fine Lingerie:  Palo Alto, California
Suelto Boutique:  Bozeman, Montana
Flirt Boutique:  Saint Paul, Minnesota
Sylene:  Chevy Chase, Maryland
Scilla: Winnetka, Illinois
Lilies and Lace:  Armonk, New York
Marc & Max:  New York City, New York
La Petite Coquette:  New York City, New, York
Top Drawer:  Houston, Texas
Black Satin Intimates:  Las Vegas, Nevada
Doll House:  Reno, Nevada
Ooo! Outside the Ordinary:  Tucson, Arizona