BRIEF ALERT! Vivvos Panties
This week's Intimate Discovery:   A Hot New Panty Brand Makes its Debut.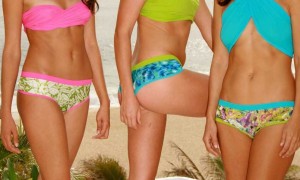 It's not easy to find new underwear fashion in the market, but I just saw the sultry, new Brazilian inspired thongs and boyshorts from Canadian based Vivvos.  Color blocked and anchored in vibrant and vivacious prints, these panties are constructed in  incredibly soft Eco-friendly performance fabric from the renown Italian textile leader, Eurojersey.  They bring a whole new attitude of fun and flattery to a woman's lingerie drawer.  Think vitality, sass, pool, beach, party, optimism and hot new item.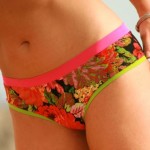 .
.
.

"I like to be surrounded by harmonies and fullness and richness and vitality." …Al Jardine
.
wholesale inquiries:  info@vivvos.com           oliviafeldman@mindspring.com
.