A New Generation ~ The Lake and Stars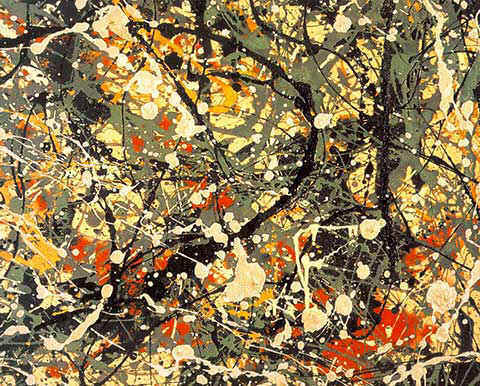 The decision to major in Art History in college was influenced by my fascination with how creative enterprise could not only define an era but also profile a generation.  It was a form of visual archeology, a method of digging through a field of artistic effort to uncover an extraordinary treasure.  I was fascinated, in particular, by the painters whose unique visions and defiance of the status quo could revolutionize perception and impact taste.  Throughout history, artists with unique ideas have grappled with sustaining a voice while waiting for daylight to emerge.  When it does, the art world shifts and a new style evolves; witness the impact of, Monet on Impressionism, Picasso on Cubism or Jackson Pollock on Abstract Expressionism.  Life's challenges did not afford me my curating ambition.  I was redirected into another method of creative excavation and found myself mining talent in the fashion world as I pursued a career as a merchant.  Prospecting innovative product and the gifted personalities that imagine it is a parallel discipline.
I have been watching The Lake and Stars brand since it debuted in 2007 and recently had the good fortune of meeting founders Nikki Dekker and Maayan Zilberman, whose collaboration on this seductive and whimsical lingerie collection catapult intimates from the singular interpretation of underpinnings into the extensive landscape of ready to wear.   A clear expression of their individual characters, every detail, such as their trademark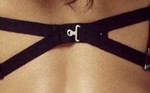 hook & eye clasp, is a personal statement of their own warm, eclectic and sophisticated styles.  Interesting fabric mixings in audacious color combinations define The Lake and Stars signature of modern luxury.  Standing firm in a difficult economy they have maintained their identity.  Each piece of the spring 2011 collection confirms the evolution of this brand from fine art to a design movement with business legs.  If I had a gallery, I would give them a showcase.
.
"Every
Generation Needs a New Revolution." . . . Jeff Rich
.
Available at:
The Lake & Stars Boutique @ The Waldorf Hotel:  Vancouver, B.C.
Journelle:  New York City, New York and Miami Beach, Florida
Azaleas:  New York City, New York
Barney's:  New York City, New York
Lille Boutique:  Portland, Oregon
Underwear:  Austin, Texas
Derriere De Soie:  Charlottesville, Virginia
.
.
Winner! $1000 (retail value) of product from BLUSH Lingerie:  Personal Touch Lingerie in Monterey, California