BRIEF ALERT! Sugar Cookies
This week's Intimate Discovery:  A delectable New York City boutique shows some Skin™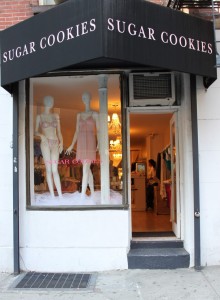 After several futile attempts, I finally had the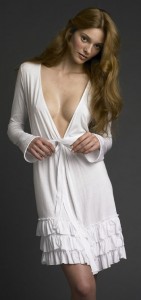 pleasure of visiting Sugar Cookies, a sumptuous lingerie boutique located in New York City's eclectic Chelsea neighborhood.   The store is a visual treat, but, I was particularly intrigued by owner Susanne Alvarado's enthusiasm for the Skin™ Lingerie brand on which, as a merchant, she has focused and consequently drawn a critical following to her store.  As a result, Sugar Cookies has become the go to venue for the savvy NYC woman to shop for this collection of fine, super soft and whisper light cotton knit intimates known for their subtle and sensual drape of the female body.  Zeroing in on the Skin™ Lingerie brand is just one of Sugar Cookies' recipes for success.
"The Real Secret to Success is Enthusiasm"                                    …..Walter Chrysler
wholesale inquiries: susan@skinlingerie.com
.