BRIEF ALERT! barbara PARIS
This Week's Intimate Discovery: A Quintessential French Brand Renews Itself.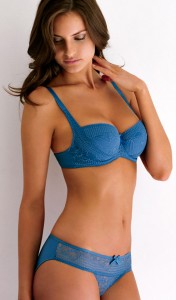 When I was young, I was infatuated by everything French.  I learned the language, studied the art, lived there for a brief respite and was particularly pleased that my career required travel to Paris for the sole purpose of looking at exquisite lingerie.  My first stop on every shopping excursion was always Bon Marché, a great microcosm of the crème of the French Intimate brands.  I always checked out barbara lingerie,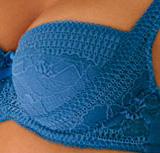 a brand recognized as a connoisseur of luxurious Calais Leavers stretch laces.  Recognized for their expertise in engineering this ultra-soft intimate fabric into incredibly supportive bras with a definitive French flair, they are designed to fit 32- 42, A – F cups.  Now the brand has re-grouped and is set to dominate the North American Market in this niche.  I am glad that I took the time to revisit them.
.
"The way to be new is to be yourself" . . . Steve Tourre
.
inquires: cindy@cmkdistinctivebrands.com
.