Give ~ Breast Cancer Awareness Month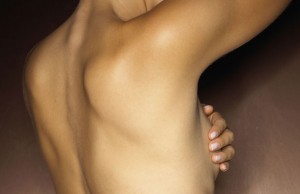 One year ago this month, I lost my sister-in-law to Cancer.  I had an unlikely friendship with Celeste.   She lived a rural lifestyle in the Adirondack Mountains while I sought the global pulse generated by my NYC base. We steered through 35 years of family trials and tribulations together forming a filial bond. But when Celeste was 47, she was diagnosed with Breast Cancer and I was confronted with the potential of death.  I was catapulted from the daily bliss of mundane complaints to the reality of basic needs.   I began my 7 year journey into the tsunami of this disease and the continual loss of dignity wrought by its wrath.  In the process, I learned about the meaning of small gestures, courage and possibilities.
That is why it is very important to me to take the time, this week, to highlight Breast Cancer Awareness Month.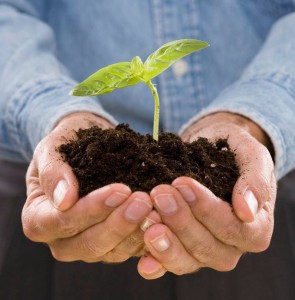 The Lingerie Industry is irrevocably attached to this cause because the product we provide promises feminine restoration and self-esteem.   Breast Cancer, however, is not the only villain in this drama.  Celeste's final nemesis was anal cancer, but she battled the storm with a fierce determination.    We cannot undervalue the impact of cancer on many aspects of a woman's life.  The path from fear to grace requires a great deal of support.  It is not just the $ required for medical research but also the energy of caring that deserves praise.  Giving comes in many forms. I will re-launch the Lingerie Briefs website shortly with a whole new look and a concerted effort to highlight this message 12 months a year.  I would like to thank those of you who have found a way to pledge some portion of your daily lives to this quest.  Please let me know how you are participating by commenting below or sending me an email at ellen@lingeriebriefs.com.  I will be pleased to post your event in this space.
.
"Being Defeated is Often a Temporary Condition. Giving Up is What Makes it Permanent" . . . Marilyn vos Savant
.
Intimate Participants in Breast Cancer Awareness Month
Foundation 45 in Hood River, Oregon will donate 10% of proceeds from the month of October to Susan G. Komen for the Cure
A La Mode Lingerie in Annapolis, Maryland will participate on October 9  in a Dash for Breast Cancer – Healing in Heels.  All proceeds will be donated to Anne Arundel Medical Center's Breast Center.
Linea Intima in Totonto, Ontario, Canada will donate $1.00 for every bra purchased in October to The Breast Cancer Society of Canada™
Busted Ladies Lingerie in Ponoka, Alberta, Canada will donate  $2.50 to "Donna's Walk" for cancer victims in our hometown for every fashion colored bra sold in the month of October.
BareNecessites.com will donate $ .25 for every bra purchased through 10/31 to The Breast Cancer Research Foundation®
Sweetest Sin Boutique in Red Bank, New Jersey will donate a portion of their October sales to Susan G. Koman for The Cure®
Wacoal-America will donate $2.00 for every Awareness or Lace Embrace Bra sold from 10/2 – 10/16 to Susan G. Koman for The Cure®
Hanky Panky will donate a % of sales of the 25th thong "Anna-yer'Sui" collection with Anna Sui to CFDA  Fashion Targets Breast Cancer.
Commando Underwear will donate $5.00 for every product sole on their website in October to CFDA Fashion Targets Breast Cancer
Cosabella will donate 10% of its October "Prettie In Pink" sales to The Bra-Ha-Ha. Partnering with Neiman Marcus, Orlando and Bra-Ha-Ha on 10/6 for a community event,   all proceeds donated to Women Playing For T.I.M.E. ® and M.D. Anderson Cancer Center Orlando
Affinitas has  partnered w/HerRoom.com for donation of 20% of the  proceeds on Morgan Padded Bra (Pink) + Kelly Wire Bra (Deep Orchid.) sales to The Breast Cancer Research Foundation®
Count Me Healthy Bracelets offers a style that gives 50% of proceeds to breast cancer research at Karmanos Cancer Institute year round.