Dare To Be ~ Marlies Dekkers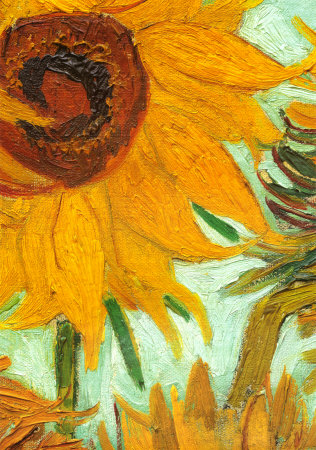 I wrote my senior thesis in college on Vincent Van Gogh.  The major theme was the impact of vivid color and the intensity of his brushstroke.  Was he mad as the pundits claimed?  Or did he, in fact possess a confident audacity to defy the artistic traditions of his time and risk acceptance in order to make his own personal statement.  My obsession with Van Gogh began in 1970 at The Philadelphia Museum of Art while viewing a retrospective of his work.  So it is very interesting that this same bastion of fine art is currently showing another perspective of these extraordinary masterpieces,Van Gogh Up Close.  In this exhibition, his creative genius is defined by the individual elements of his work. When we look at the details, we understand their contribution to an entirely new vision of the world.
Just as Van Gogh experimented with painting, Marlies Dekker's UNDRESSED Collection dares to expose lingerie with a groundbreaking attitude.  Not only does it clearly embrace the innerwear as outerwear credo, it presents the bra as a dynamic piece of body art.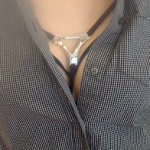 The bras and panties created for this brand are meant to be seen.  What makes them so powerful is not only the bold colors but also that they are engineered for all day comfort and support, with certain styles available to an F cup.  Personally, it is a welcome and unexpected addition to my own intimate wardrobe.   However, it is the distinct and innovative details of these pieces that catapult these designs into a class by themselves.  Witness here the sexy, seamless Triangle Push Up Bra (16291).  When Marlies Dekker's first entered the North American foundations market, her collections were interpreted as edgy high fashion.  But dig deeper and you will find a stylish basic with uncompromising fit that is gaining fans in every store willing to take the leap.  Sometimes you get much more than you bargain for.
"What Would Life Be If We Had No Courage To Attempt Anything?"                                Vincent Van Gogh
Available At:
Ela Lingerie:  Menlo Park, CA
Fred Siegel Silk:  Santa Monica, CA
Jenette Bras:  Los Angeles, CA
Neiman Marcus: CA, NY, NV, Wash DC
Honey:  Brooklyn, NY
La Petite Coquette:  NYC, NY
Marc & Max:  NYC, NY
Qlosette:  NYC, NY 
Petticoat Lane:  Greenwich, CT
Fripperies:  Mystic, CT
Posh Lingerie:  Cherry Hill NJ
Estillo Hair & Brow Salon:  Salt Lake City, Utah
Nancy Meyer:  Seattle, WA
Posh Lingerie LLC:  Tigard, OR
The Full Cup:   Virginia Beach, VA
Peek Intimate Dressing:  Greenwood, SC
BareNecessities.com
Shopbop.com
Bliss Lingerie:  Coldlake, AB
Blue Sky Lingerie:  Swift Current, SK
Esprit De La Femme:  Nelson, BC
Feminine Form:  Langley, BC
Romantique:  West Vancouver, BC
The Swimwear Hut:  New Minas, NS
New Beginnings Intimates:  Brandon, MB
Rosalinds:  Cambridge, ON
Tres Jolie:  Toronto, ON
My Top Drawer:  Simcoe, ON
La Maison d'Eva:  Belleville, ON
Inside Story:  Oakville, ON
Coup De Foudre:  Richmond Hill, ON
Brabary:  Barrie, ON
Brachic:  Ottawa, ON
Bocana:  Burlington, ON
.

READ Intimate Inquiries ~ A Sweet Solution

READ Intimate Inquiries ~ Defy Gravity

READ Intimate Affairs ~ The Underfashion Club Annual Femmy Gala