Bridal Briefs ~ A New Focus
by Ellen Lewis ~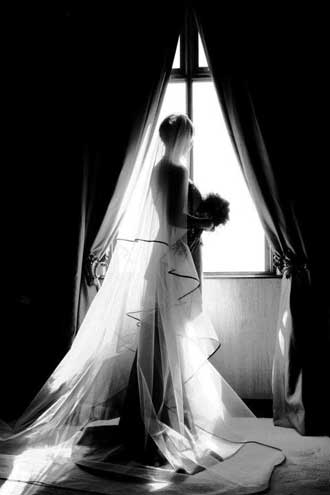 I am not quite sure what it is about the bridal business that intrigues me so much. Certainly, it is not the actual event. I was married in City Hall (my choice) to avoid the chaos and fanfare. I think it's the theatrics, the staging of a dramatic production replete with costumes, scenery and props. The whole drama ignites my inner artist. Like Intimate Apparel, the Wedding Industry is mystical, elegant, playful and steeped in sensuality. It is holistically feminine.
I see this space as a parallel universe to Lingerie because it is first and foremost about women and satisfying their most intimate needs. Its objective is pleasure, the pleasure of feeling special. The abundance and diversity of products dedicated to this pursuit warrants a deeper look. We have decided to focus on Brides and all the things that appeal to their wedding fantasies by highlighting our Bridal Briefs Blog.
We are pleased to invite any of our readers to share their stories. We would be honored to publish stories that share our vision. We welcome guest bloggers. Just contact us if you are interested.
"Desire Looks Clear From The Eyes Of A Lovely Bride. . . . "  ~Sophocles