The Dress Above All the Rest
By Ellen Lewis
Last week my daughter was ruminating about the type of wedding she wanted.  By the way, she is not engaged.  Like many young girls, this conversation has been going on for about 20 years.  She told me she did not want a big affair (phew): the only thing important to her was the diamond ring and the dress (oh well).  The dress seems to be the aspiration.  I suppose it's the princess on the peak that seduces so many feminine fantasies.  Nonetheless, it seems that the wedding gown is the centerpiece of  this show; a narcistic opportunity, totally expected and even applauded by everyone involved.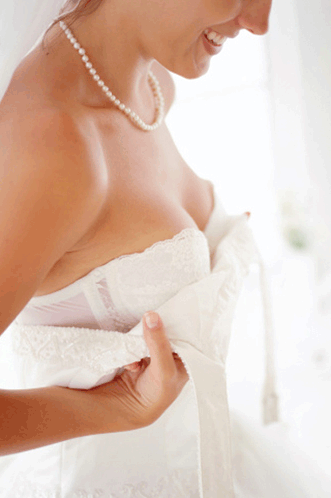 The wedding gown is the focal point of a bride's plans, because it is an archetypal statement of who she believes herself to be.   It must fit, function and fascinate simultaneously.  Visual perfection is obviously the ultimate objective; so what lies beneath becomes the biggest priority.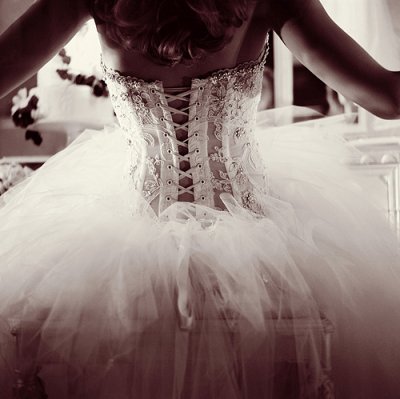 Brides come in all sizes, with a plethora of tastes; modern, vintage, traditional, sexy, classic, and playful. Like Lingerie, the dress is an intimate portrait of how a woman feels and how she wants to be perceived by the love of her life.  The undergarments that support this dream are the essence of Bridal Lingerie.  We are collectors of beautiful product worthy of this venue to highlight in future blogs.  Please send us any information you believe deserving of this niche.
"Come Dress Yourself In Love, Let The Journey Begin." ~ Francesca da Rimini