Unveiling Intimates
By Aimee Guthinger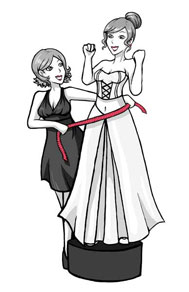 Unveiling intimates; this concept immediately came to mind when I sat down to think about my first article here on Bridal Briefs.  Then while working with a bride last weekend I knew it was a sign when I entered the fitting room and she said; "I am completely clueless about this lingerie stuff.  Will you please help me?"  This is a common question heard within the walls of my boutique here on Cape Cod, one of the East Coast's most popular destinations for weddings.   I think that is why it's a perfect laboratory to research a new series of articles I will be writing for this column on Lingerie Briefs.  Perhaps in putting some direct attention on the questions out there (with your questions welcome at anytime) we can together begin to clarify the modern day etiquette & demystify the role that lingerie now plays within a wedding event.
 Let's back up a minute… over the last 10 years or so, style has indicated an "anything goes" trend in many areas of our lives.  Who can forget the arrival on the scene of shabby chic and all of the spin offs that have followed? It's a fantastic trend for both designers and would be designers' alike, encouraging creativity and individual expression.  And with a wedding event,  "anything goes"  allows a couple to really make the day their own.  In years, perhaps decades past and maybe even as far back as centuries,  a wedding event was designed more around tradition, the family, the parents and finally the bride and groom.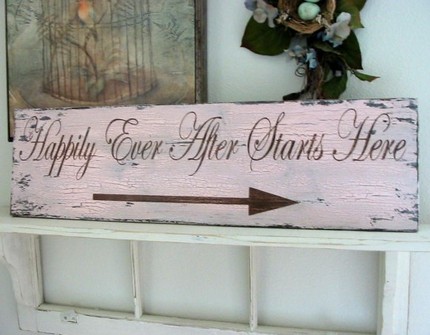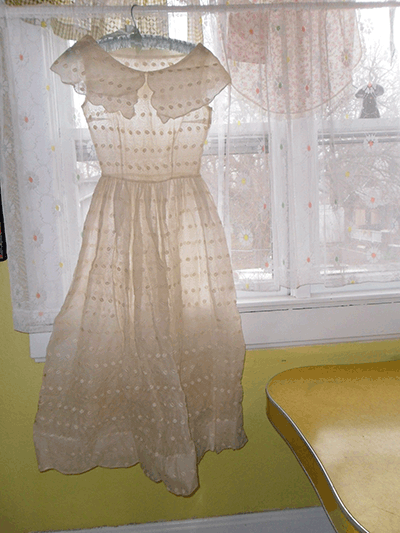 Here we are in 2012 making each day, each room, each fashion statement, and each celebration an individual expression of our own unique tastes; but where does that leave the ever important foundation upon which all else is built?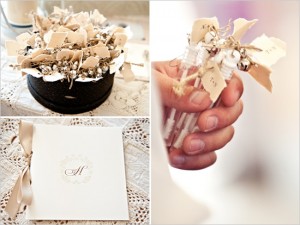 Let's just begin at the tip of the iceberg today with questions commonly heard from bridal shower gift shoppers.  Gift givers visit my shop often and ask all sorts of questions:
I'd like to buy a wedding chemise for a shower gift, but is this something only meant for the bride's mother to give?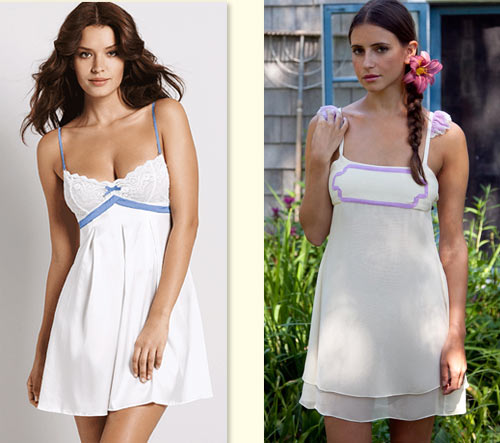 She's going to be my daughter-in-law, is it inappropriate for me to give her underwear?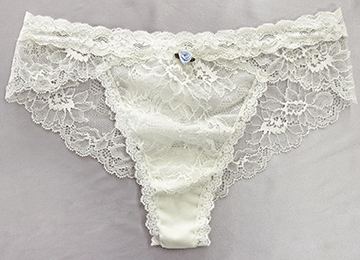 This looks a little racy: Should a lingerie bridal shower gift be more traditional like a peignoir set?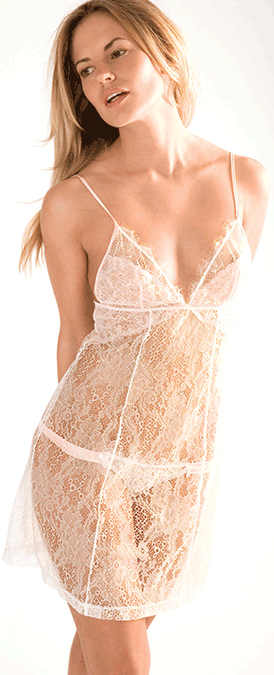 Does the gift have to be white? Should I find out what color her dress is going to be first?
Can you give honeymoon lingerie gifts at a bridal shower or are they considered to be Bachelorette party gifts?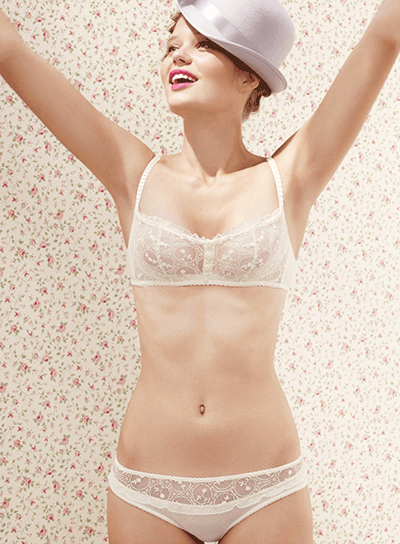 Each of these questions is fodder for an article about Bridal lingerie:  Stay tuned. We will answer all of these questions and many more.