Let Them Eat Cake! Creme Delicious
By Margaret Shrum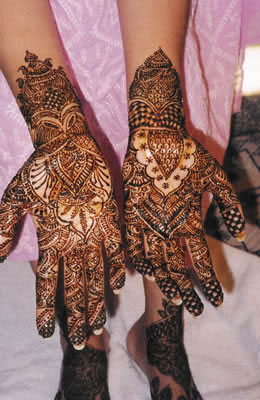 Henna artist Sandy Patangay is known for over a decade of designing gorgeous traditional Indian henna body decorations for brides in NYC. Last year she decided to expand her henna artistry onto gorgeous little hand decorated artisanal wedding cakes in bright colors and heart and square shapes with her company Creme Delicious. I met Sandy at a bridal marketing round table and was immediately drawn to her beautiful product. Her cakes are truly edible works of artistry, which have been featured in Oprah Magazine, Martha Stewart and several other wedding blogs.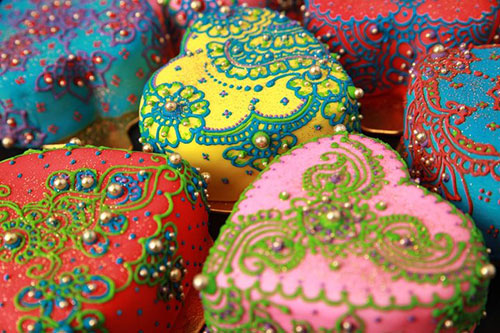 Creme Delicious cakes require a nine-step process to come to life. Each cake has unique design taking up to 30 minutes to decorate them. Currently the cakes are shipped nationwide and retail at $25/cake with a 4 cake minimum order. They come in clear square boxes that show the 3-dimensional design of the cake. The cakes come in 4 delcious flavors: Chocolate, Vanilla, Green Tea and Red Velvet. Each cake is approximately 2,5″ by 2.5″ (never mind about the calories). The color palette can be red, orange, yellow, purple, blue, green, white and black. Right now her cakes can be ordered online. If you are looking for a truly spectacular wedding favor that everyone will remember, this could be the answer.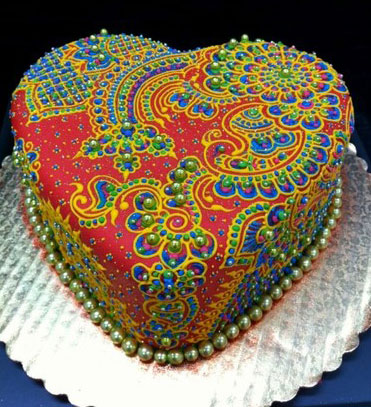 What does this have to do with Bridal Lingerie?  Well just looking at them reminds me of the clever way in which Cake Lingerie has designed and merchandised their delicious Maternity Lingerie Collection.  Each luscious style is named for a rich gourmet dessert and even if these styles are not exactly bridal intimates, there is no doubt that the good times and playful wedding memories elicited by the sweet wedding treats offered by Creme Delicious could lead to a new brides need to own some Cake Lingerie.