Emerging Talent ~ Shell Belle Couture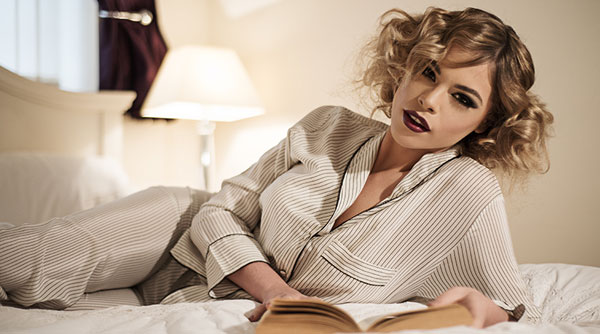 There is always emerging talent percolating in the Intimates market and I watch very carefully to see which labels appear to have "legs".  I tend to wait to see who survives several seasons, ships on time, develops new product with continuity and has a focused vision with customers returning for more.  Those are the collections I like to highlight, because, in fact, they appear to be establishing themselves as true brands worthy of recognition in the Lingerie arena.  Such is the case with the British based Shell Belle Couture.  I met owner and designer Michelle Blenkinsopp more than a year ago at a small boutique show.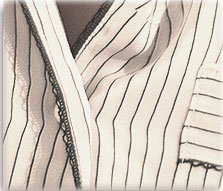 I was mesmerized by her use of fabric and trim and her delicate touch.  Feminine, sensual and just plain gorgeous, these were special pieces crafted with clear intent.  I missed her line at Curve this past August- she had shown there last year, so I actually contacted her to find out how the brand was doing.  She sent me images of the current collection; highlighting this silk crepe de chine pajama, part of her exclusive in house 1920's Speak Easy collection.  Delivered in early August, this crème and noir PJ, already reordering, evokes the nostalgic vintage style that is Shell Belle's signature.  Stay tuned.
 "A Really Great Talent Finds Its Happiness In Execution"


. . . Johann Wolfgang von Goethe