Freya Named a CoolBrand! Enter to WIN!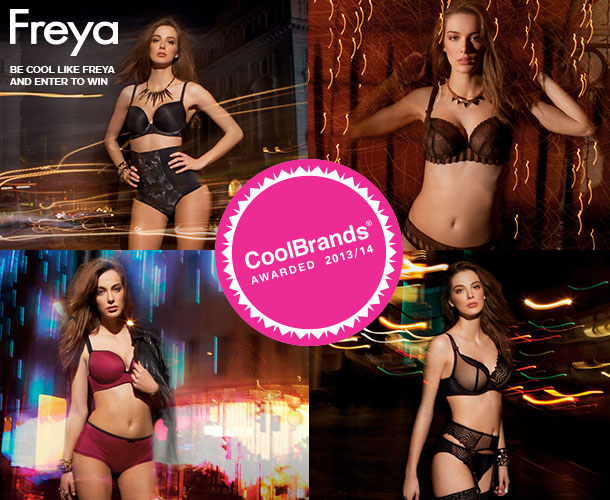 Always standing out from the crowd, it's no surprise that Freya lingerie has received the coolest award around and has been named as a CoolBrand for 2013/2014. To celebrate its cool new status Freya and Lingerie Briefs is inviting readers to win their own cool Freya set. Enter your name and email below and for EXTRA BONUS ENTRIES:  follow Freya on Facebook, Twitter and Instagram @Freyalingerie… Winner will be announced October 15th.  TELL YOUR FRIENDS! (USA & Canada)
CONGRATULATIONS TO:  Tamara Sprull ~ Winner of the Freya CoolBrand Contest!!