Your Bikini Days Are Not Over
By Jennifer Cermak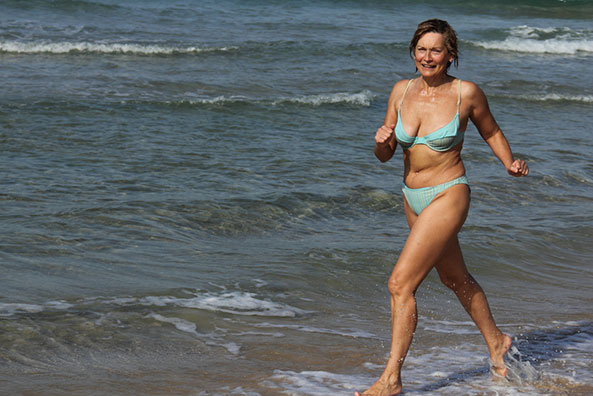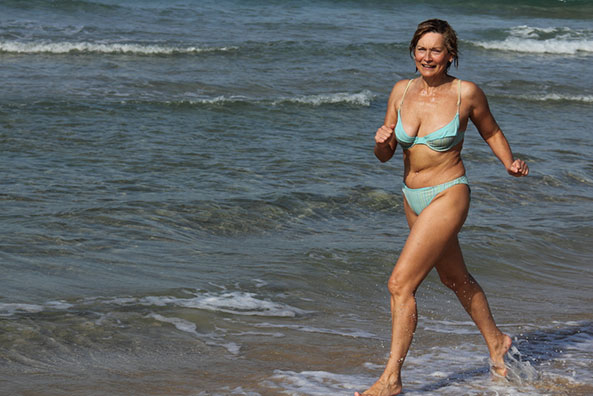 We have been hearing reports that tell consumers not to wear bikinis after age 47. What a load of rubbish. I'll wear one when I am 80! (& I will still be convincing you to wear one!) After all, wearing a bikini is part confidence, part comfort, and part the right suit.
Every day we have a customer say: "I will not wear a bikini unless it has full coverage, support and does not pinch my muffin top. Also, I need to look like I lost 10 pounds and I do not want a suit that looks too old lady. So, if you have that I will try it."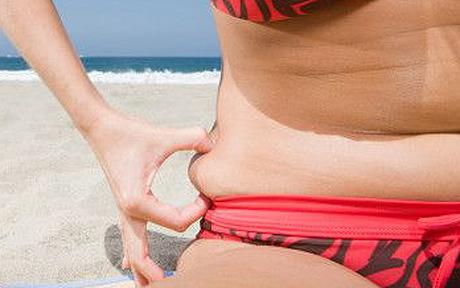 That might be a tall order to find in one suit, but thankfully due to the ever-growing demand for fashion forward options that flatter, designers have delivered and here are my favorites for the 2014 resort season.
Carmen Marc Valvo gives us a simple twist bandeau offering light support that fits A to D cups well, due to the soft molded sweetheart shape of the top. Full coverage in the rear, the bottom features an adjustable height detail to ensure the perfect fit.   Classy and sophisticated, this suit is my go-to bikini when a customer tells me they cannot or have not worn a bikini in years!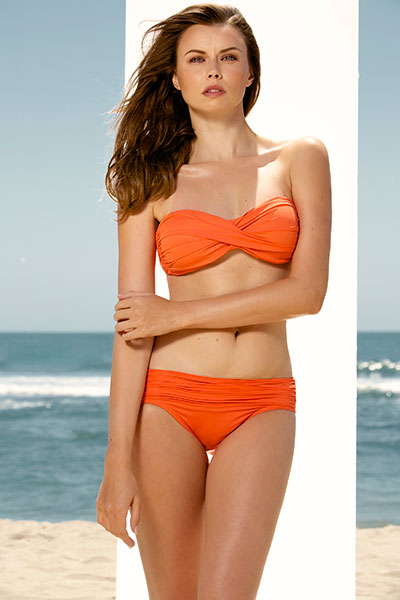 Lenny offers the best triangle on the market. The thicker straps add shaping to the neckline, and the wide base cups ensure coverage even on the side of the boob. The ruched bottom can be worn high and scrunched for a fashion forward high-waist that does not cut off the torso, (keep the waist line bellow the belly button ladies…) or can be folded down for perfect hip height and no spillage.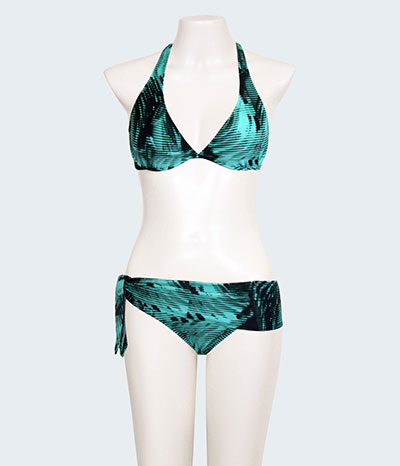 La Blanca offers a sweetheart bikini top with wide set straps, ensuring the third boob (armpit chub) is covered. The cuff bottom in their collection is perfect for women seeking a bit more height while wanting a style on trend. This is a great option for ladies who are confident and just want a little extra help.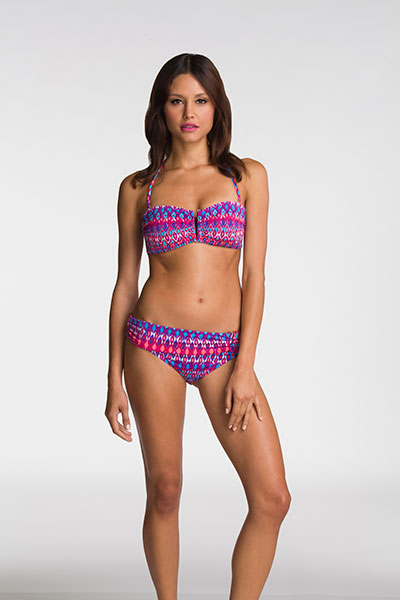 Tommy Bahama creates my best selling molded bikini top.Thicker straps and side boob coverage, this top sells by cup size (B to DD) to ensure a perfect fit. Paired with a sash-skirted bottom for a bit more coverage and the sought after non-pinch fit.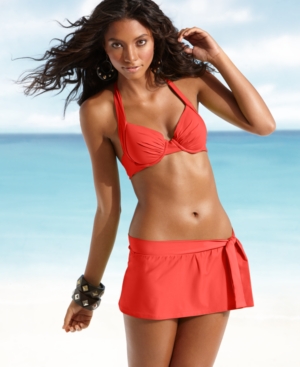 JennaSea, a collection for the D to G cup busty beach beauty features hidden underwire, convertible and adjustable straps, third boob coverage and all in a style that does not look like a big bra. Two bottom styles that both feature adjustable details and a non-pinch fit, fitting sizes 0 to 16. The extra height of each style has made this brand popular, as it gives coverage without looking like a big bottom.