Swimwear Solutions for the Small bust
By Jennifer Cermak
Often over heard from the small-busted customer, the comment: "I have nothing.  -A cup. Can you even help me?" Yes, yes we can. And here is how:
Here are my favorite designers that cut on the curve and offer silhouettes that give an illusion of a fuller bust.
If you want push up: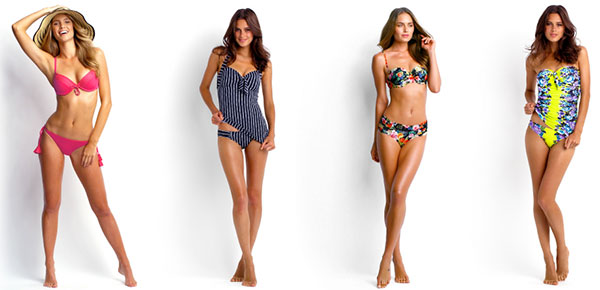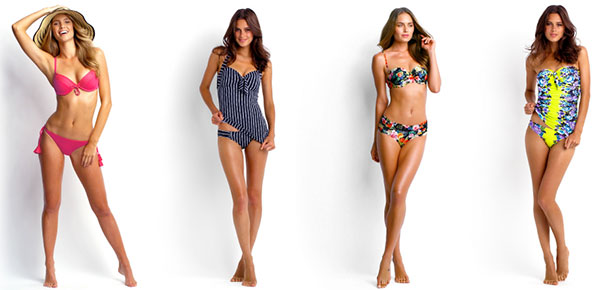 Seafolly makes one of the best push up non-bra bras in the swim market. This style features underwire with a molded cup and includes a removable push up pad I like to call a cookie. (Because we all love cookies…) Adding shape and boost to a small bust while still covering the under-boob and side boob! (Yes, even an A cup has side boob!)
If you want natural shaping: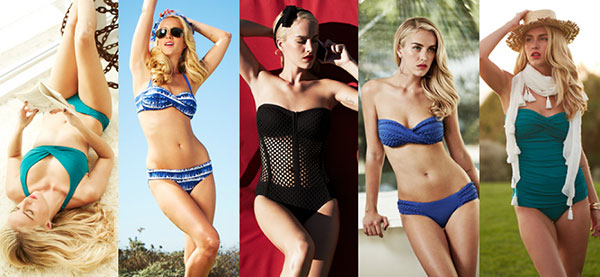 Robin Piccone offers the best halter-tops and bandeau tops on the market for the A & B cup bust. Slight curves to the traditional shapes give the silhouettes an illusion of being fuller without the addition of extra padding. The same shape is found in all their bikinis, tankinis and one piece's!
If you want high fashion: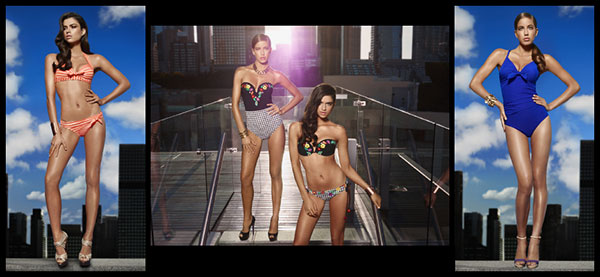 Jets, by Jessica Allen is my favorite collection for high fashion. I adore the 50's cup halter, which is molded with wide set straps. Working well on A to D-cups, this top really shines on smaller busts. Adding curves and interest, while centering the boost – many small cups adore the hint of cleavage a Jets suit can produce! If you want more designer suggestions or have a topic you would like me to discuss, please comment!