A Hint of Lingerie in Swimwear
by Jennifer Cermak




Lace has been a part of swimwear textiles for quite some time, thanks to the importance the design element holds in lingerie. The technologies to keep lace fade and stretch resistant when submerged in chlorine and hard minerals like salt have come a long way the last few years, moving the detail from only designer suits to include the contemporary collections. The trend is even bigger for 2014.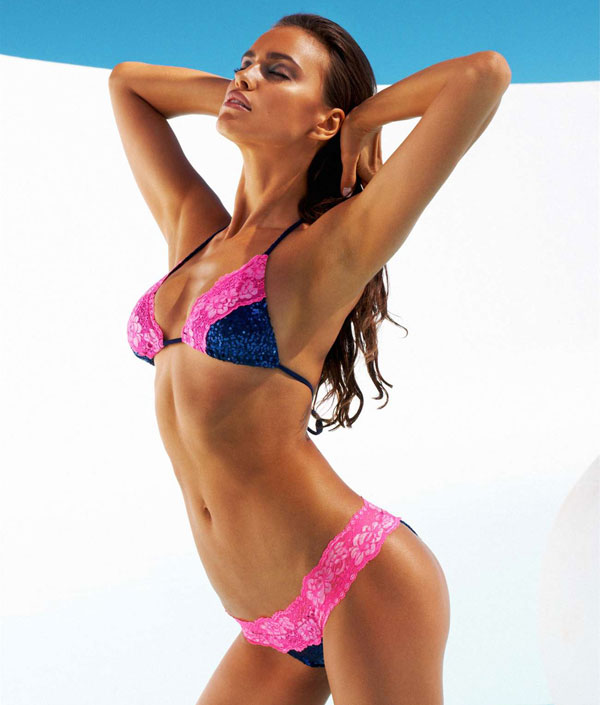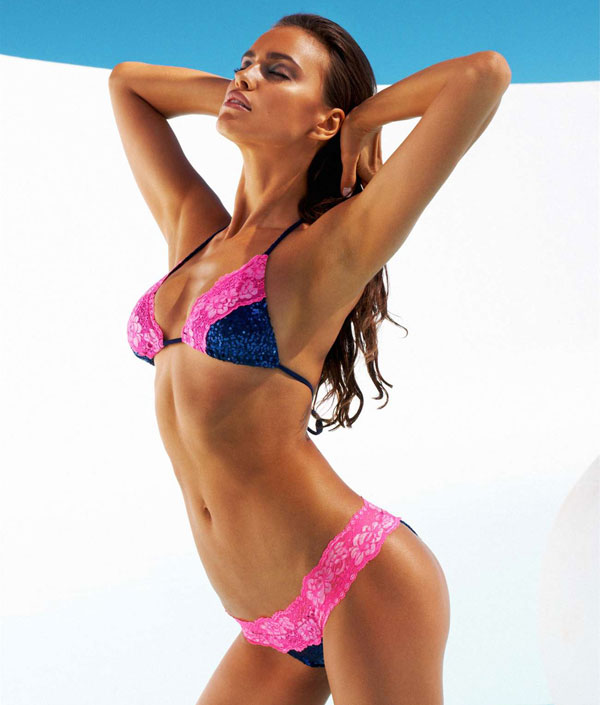 Beach Bunny set the stage when they introduced (years ago…) their "Lady Lace" bikini – a tiny little triangle and hipster, edged in lace. This suit in offered in multiple colors and prints each year; for 2014 it is paired with sequins! The lace waistband is "non-pinch" and oh so flattering, if you had the body to wear so little!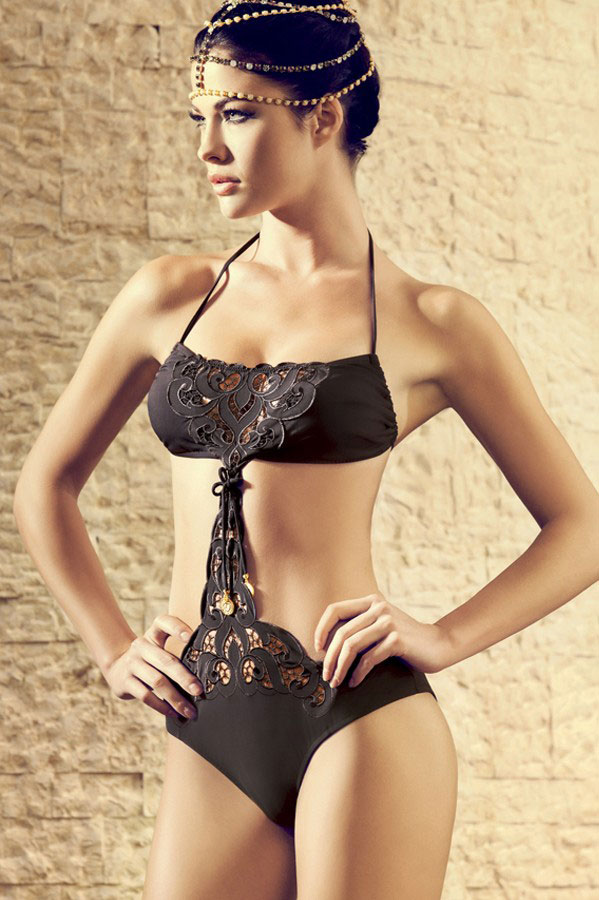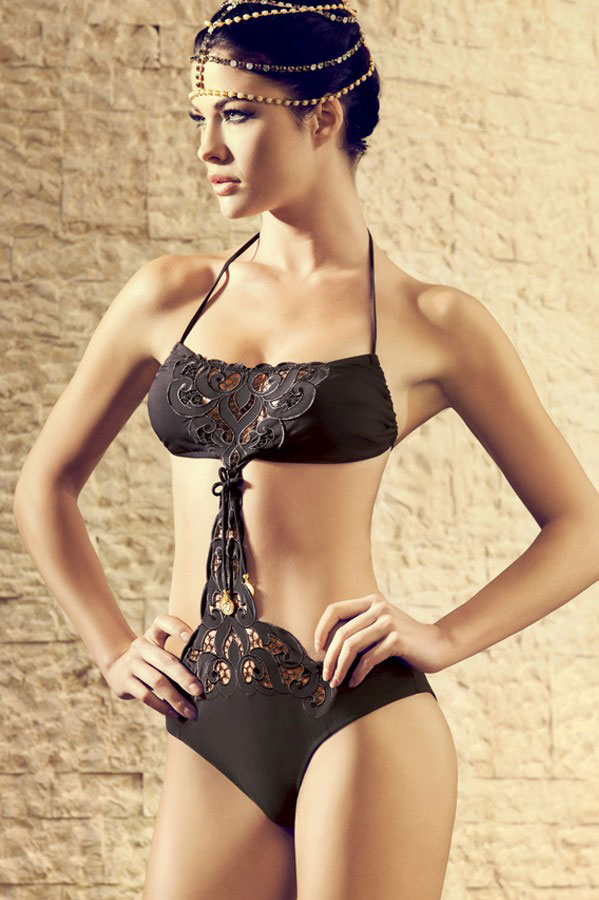 Paradizia Swimwear brings Arabian Nights in a monokini – a style still widely popular on the coasts in the junior / surf market. This specific suit is stunning; with a dramatic use of lace edged with just enough interest.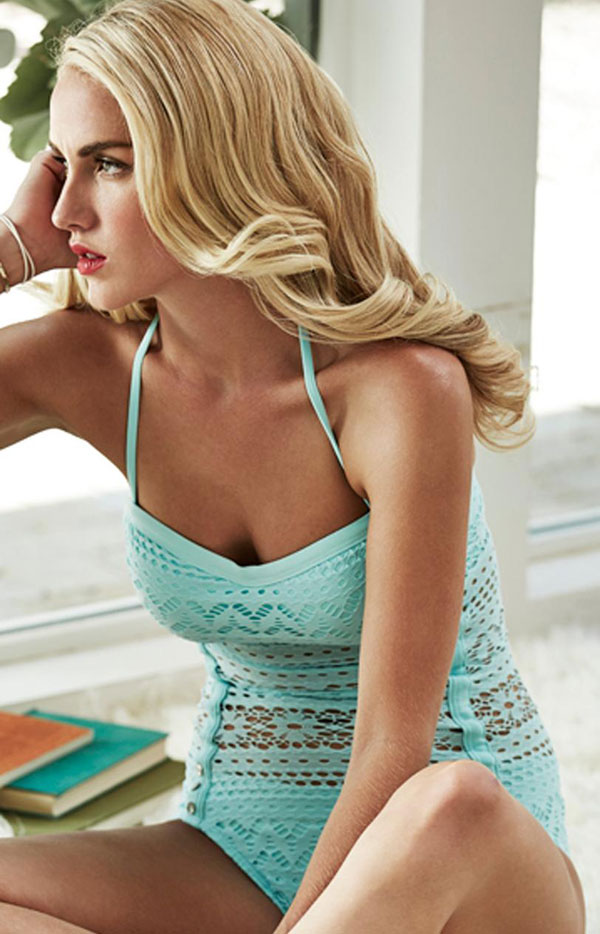 Robin Piccone's Penelope suit is a staple in their collection. Available in new shades of solids every year as well as a few new crochets designs. The see-through mid-drift offers illusions of coverage and yet retains functionality. A great suit for the mid-age market.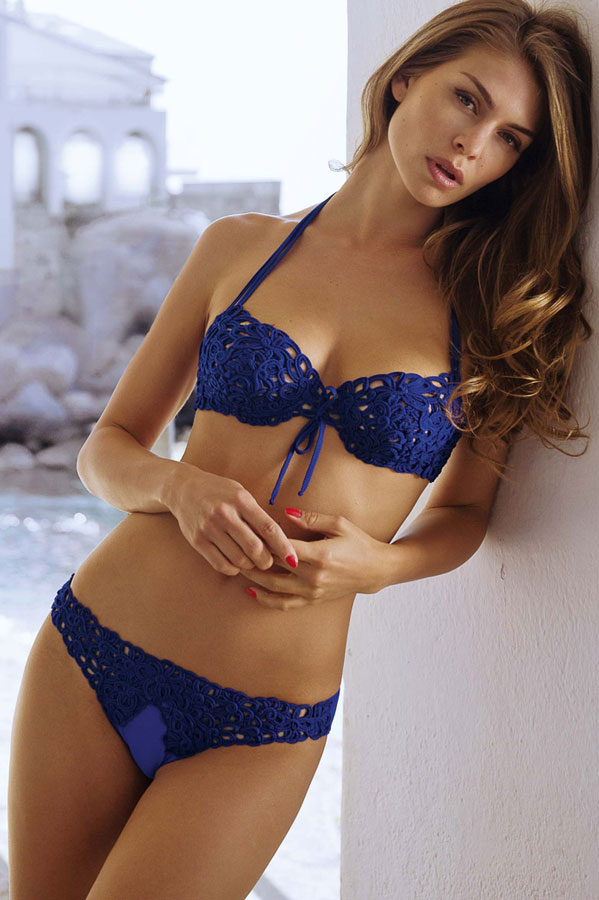 Nicole Olivier has been one of my favorite lace suits since 2012. The Bora Bora bikini brings this trend full force, in a sophisticated way. I adore the peek-a-boo true lace sections of the suit while appreciating where the under layer coverage is provided.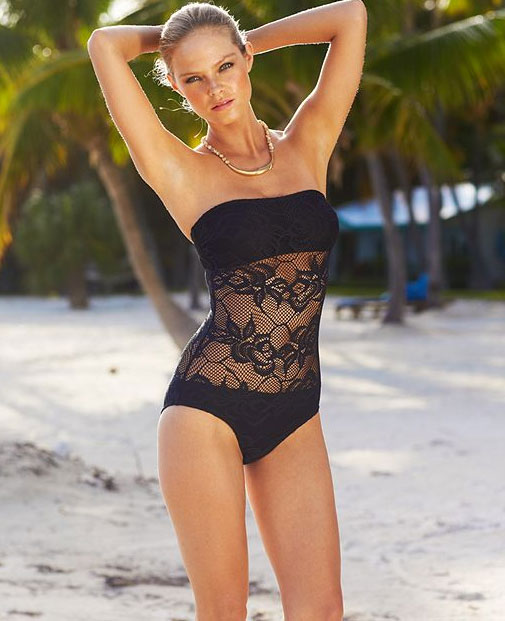 Kenneth Cole jumped on the trend with their bandeau one piece with a lace torso – just one of a many suits the 2014 collection houses with lace, crochet or mesh details.
Cover-up companies also complete the trend with see-though lace and crochet cover-ups as well as digital lace prints in travel wear.