Artistic Luxury ~ La Perla Swimwear
By Jennifer Cermak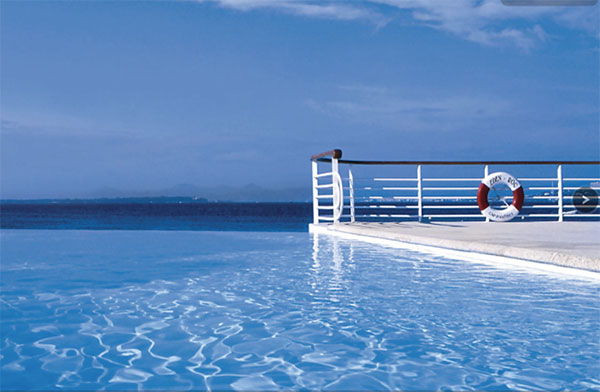 As I am booking my trade appointments for Miami and New York, I tend to get very excited about the fashion of swimwear. Being in the mid-west, my shop has to focus on function for our active 10,000 lakes lifestyle. But when at Market, I can ohh and ahh at the luxury art, details and fashion making a splash. This week, I became most excited about La Perla. Despite their hard-to-justify pricing, their attention to detail and over-all concept of style is so alluring. La Perla evokes the idea of who I want to be… what I wish I could afford.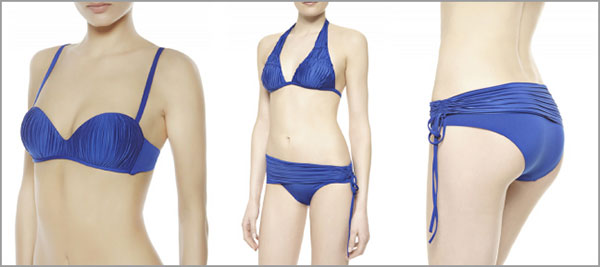 Elegant and refined pleating in the Thar grouping gives subtle shape and dramatic style. It is sophisticated and sexy, and luscious all at the same time. The dramatic drape of the bottom catches the eye, while the details of the top lure you up.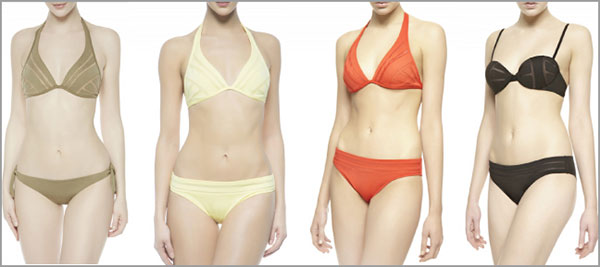 The Dunes collection is my favorite for 2014, allowing simplicity to take center stage and really shine through in the tulle insert details. The colors remind me of the name, sandy greens, cream shells and a clay-orange corals paired (of course) with a dessert black.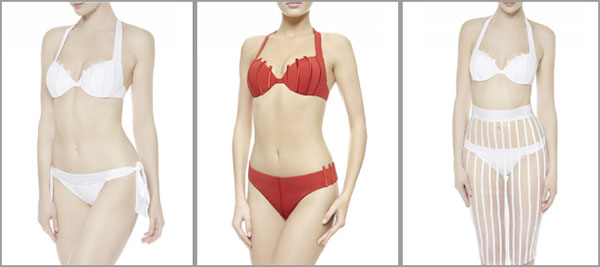 Graphique Couture is what I want to sell every bride shopping for her honeymoon. This push up bikini top has a hint of satin effects that bring the vision straight into the boudoir. Inspired by vintage bustier's, the shape is functional while creating precise and sensual lines.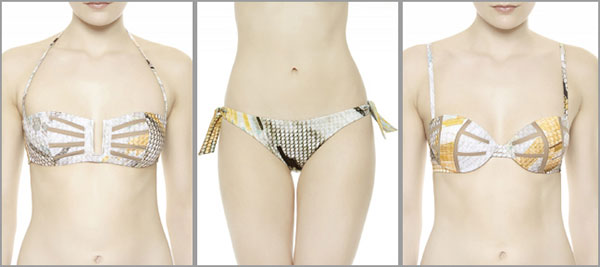 Prints by La Perla tend to be refined and yet ever so sticking. The Jaisalmer print takes center stage and is highlighted by transparent stretch tulle mesh for additional pattern play. The subtle pops of aqua and yellow play with the eye, while the ever-flattering hazelnut shade softens and seduces.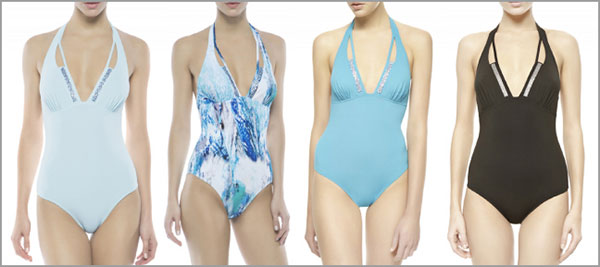 Jodhpur one piece is embellished on the décolleté with Swarovski crystals for added glamor. My favorite thing about this great maillot is how on trend it is with the caged (extra straps) at the neck line. That look is everywhere, but here it seams approachable and unique, and La Perla also offers it in solids under the name Crystal Rain. Yes, please and yes.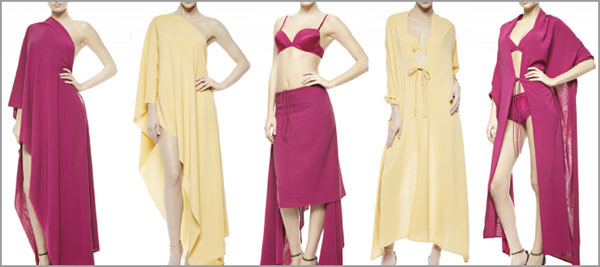 This one shoulder, loose and lavish cover-up dress is heaven. I have it in a shopping cart and I am trying to think of the excuse I will give my husband when he see's the $678 bill. Inspired by elegant saris, this silk georgette beauty can be fastened in multiple ways using the side laces. Perfect for lounging poolside at the Setai in Miami this July.
This is obviously just a hint of what they offer for 2014. But it makes me anticipate the La Perla cocktail party and 2015 swim unveiling in Miami all that much more