Sunning Strapless ~ Swimwear Style
By Jennifer Cermak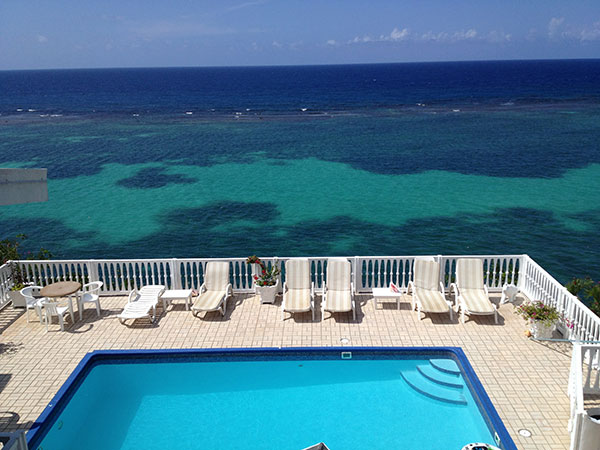 As I am sitting under a veranda on the hillside in Jamaica, I begin to wish I did not have tan lines. Yes, I could forgo the swimsuit and tan a-la-nude but alas, the staff and other guests may not appreciate my personal confidence. So I begin to think of Strapless swimwear as I wish I would of prepared to do some sunning strapless myself.
Nani Nalu's best seller in a bandeau is the Seafolly Goddess Bandeau, this simple silhouette sells out every major season and keeps on selling, then sells again next year in new colors. Pilar's in San Diego, CA agrees that this is one of their favorite fits. It truly is an incredible fit, working for everyone A to DD with surprising support.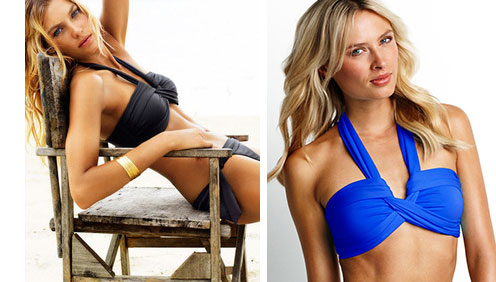 Pilar's recommends Panache. This lingerie mecca has nailed the bandeau bikini. Their bikini is the same construction as their bra (one of my personal favorites) – the only differences are material with the added detail of silicone grip tape along the top of the cup. The shape and silhouette received from this top is stunning, and the support is uplifting. Fitting D to H cups band sized 30 to 38, I wish I would of got one to test out on my trip.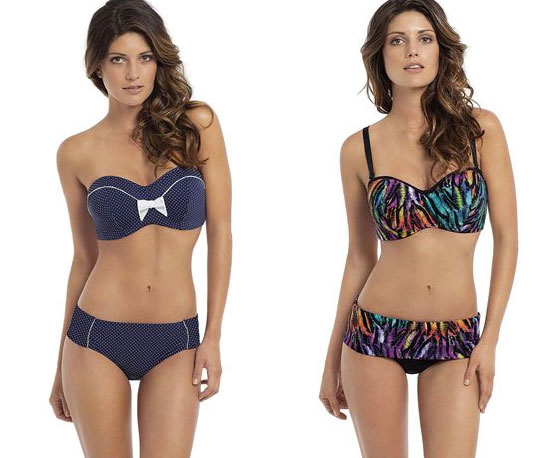 A new, lower priced option that Pilar's says is a good fit is AQ-WA swimwear. I am not familiar with this brand, but am intrigued by the simple silhouettes with a sweetheart shape – which we all know flatters! It is always nice to have the full range of price points without sacrificing fit.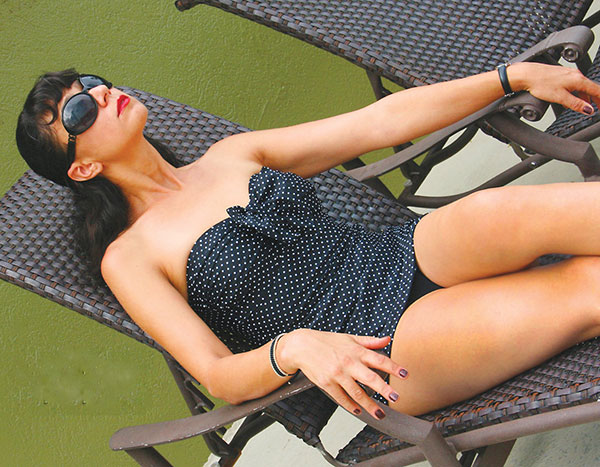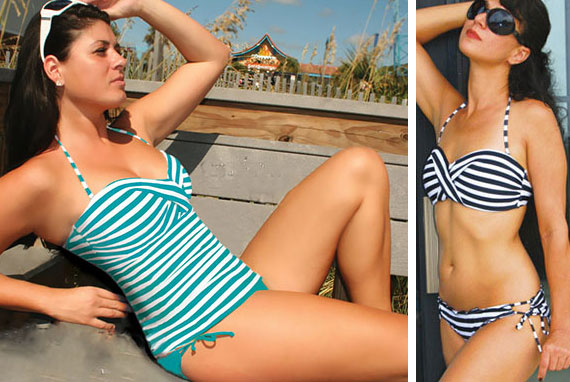 Maryan Mehlhorn offers one of my all time favorite bandeau one pieces this year. This style boosts under-wire support with a lined bust and adjustable straps which can easily be pulled down and tucked away. The detail of this swimsuit is classic yet trendy – a fun way to do the layers of string without bulk or pinches. It is sophisticated and deserves to be worn poolside overlooking the sea. I wish I had this and the cover-up with me now…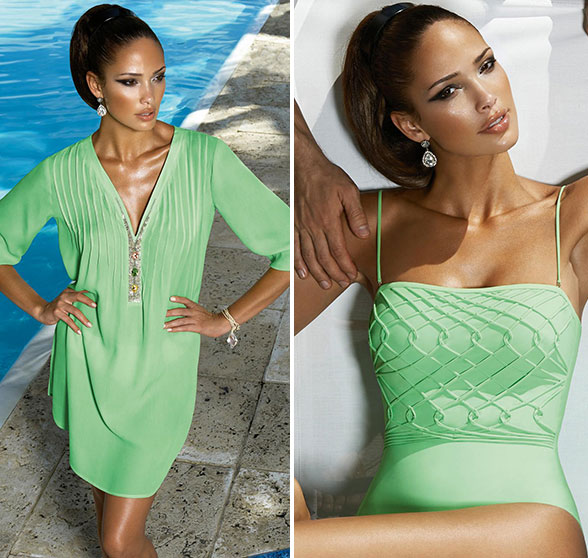 For the brave, confident, and small busted Acacia makes an incredible bandeau. Seamless, with no padding or boning, just buttery swim fabric to stretch over the bust.  What makes Acacia stand out is the detailing of their suits, which include crochet tie-backs, peek-a-center and other small details that hint to sexiness while not loosing coverage. If my bust ever disappears, this will be one of the first brands I buy.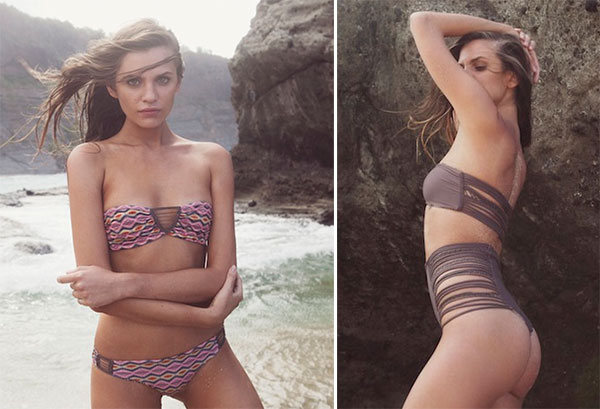 There are many more brands that offer fantastic bandeau styles, like Helen Jon, Robin Piccone and Gottex just to toss in a few more names. But the above were in my head as I sat here with my pineapple/rum drink in the shade of this sun shinning day. I guess it is time for me to go work on my tan lines. Mahalo mermaids!