Live From Paris ~ Three To Watch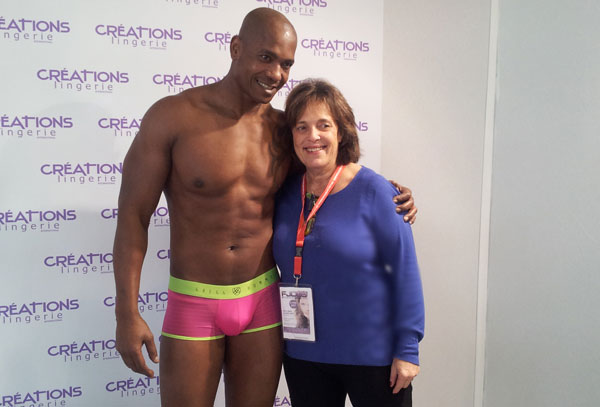 There is so much happening at the Salon International de La Lingerie and today was as chock-full of information as yesterday.  Had coffee with Claire Chambers from Journelle (NYC), bumped into the team from SOL Lingerie (Denver) at Empreinte and met Jenette Goldstein from Jenette Bras (California) at Simone Perele.  It's a great place to catch up. Creations Lingerie's photo op with a sexy Gregg Homme model was a big hit! Watch for the encore at CurveNY.
For me, the theme for today was discovery; brands that seem worthy of watching. I will highlight more about them after the show.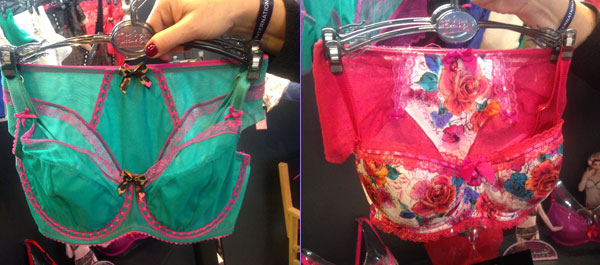 Tutti Rouge, from Great Britain, appeared on the horizon at the August Curve show, a bra brand catering to a sassy young woman sized 28-44, D-M cups (US sizing). Grounded in an infrastructure with real expertise in bra fit for the large cup lady, this collection also has design legs.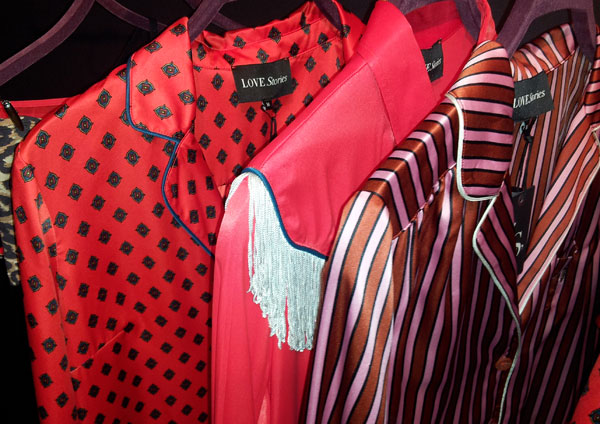 Love Stories Intimates, from Holland, which I found originally at Galleries Lafayette, is an overnight sensation. Mentioned at the trend seminars for their expertise at crossover loungewear for a sporty, sexy and romantic young woman, they are already selling top trend retailers globally with reorder success. Also showing at CurveNY.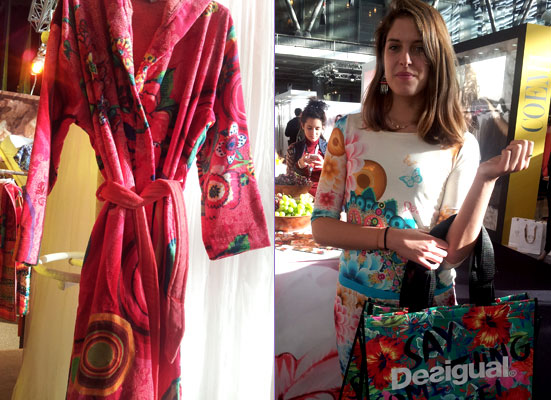 Desigual, from Spain, has their own lifestyle stores and seems nicely embedded in prime retailers across Europe and now in the USA.  A happy, colorful brand that crosses the boundaries between homewear, sportswear, beachwear and lingerie, the booth was packed with upbeat shoppers who just wanted to be part of the fun.