Petite Empowerment ~ The Little Bra Company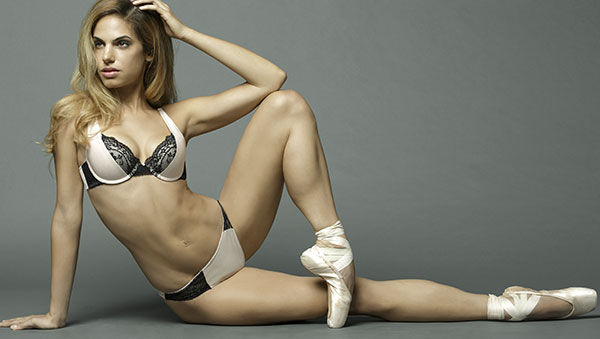 I've been doing a lot of writing lately about the surge in curvy and plus size intimates, and I will continue this trend, because frankly, a great deal of the innovation in the market is surfacing from this venue. But today, I want to focus on another consumer need, currently neglected by the fast volume business predators unwilling to nurture and savor a very important niche in the Lingerie business, the small busted woman.  What made this come to my mind? Believe it or not, a 7 (going on 17) year old girl with whom I sometimes ride at the barn. Her name is Maggie and don't worry, this is not an unseemly article.  She is, according to her mom, very shy, but you would never know that when she's in the saddle.  Horses make her feel great about herself. What sparked this comparison was how easily she chats with me (and I with her) when we are riding. The great disparity in our age dissolves for a while in mutual admiration for our equine friends. Maggie's aspirations are the same as mine, entitled to feel good in her own skin.
This large abyss between our years with exactly the same needs in the horse world reminds me of just why The Little Bra Company has become such an important resource in the petite bra category.  Women with small breasts are, just like the plus customer, often misunderstood. One assumes that they either don't need a bra or can wear a simple bralette or basic youth bra and be done with it. But, in fact, these women need support and want to feel feminine too. The Little Bra Company is nurturing this lady, and the many fit innuendos her shape require. Specializing in bras fitting A – C cups and 28 – 38 bands, there are a bevy of basic and fashion styles addressing close and wide set breasts. The best way to empower women is to respect their needs at any size.
"And Though She Be Little, She Is Fierce"  ~Shakespeare
.