Lingerie Trend Highlights for Spring 2016 ~ CurveNY Wrap-up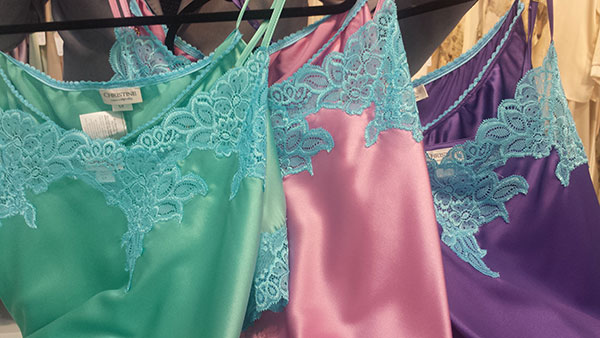 Christine
Spring 2016 Lingerie Market wrapped up last week following a very successful Curvexpo New York show held at the Javits Center. I spent three full days there focused on mining the products that will matter to a retailer's inventory, particularly specialty stores. Because there is so much to see and I live in New York, I wait to review the brands I can visit until after the expositions. That said, I use this stage to target trends. I might not showcase all that I see here, either because I haven't met with some key resource as yet, or because my photography skills do not do them justice. Even so, I believe the message is still quite clear.
The usual suspects still stand strong. Sports Bras and Cross over Loungewear continue to develop.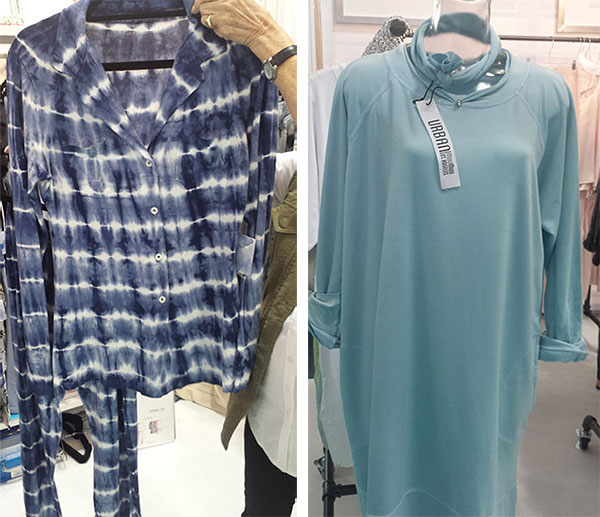 Love + Grace & Urban MuuMuu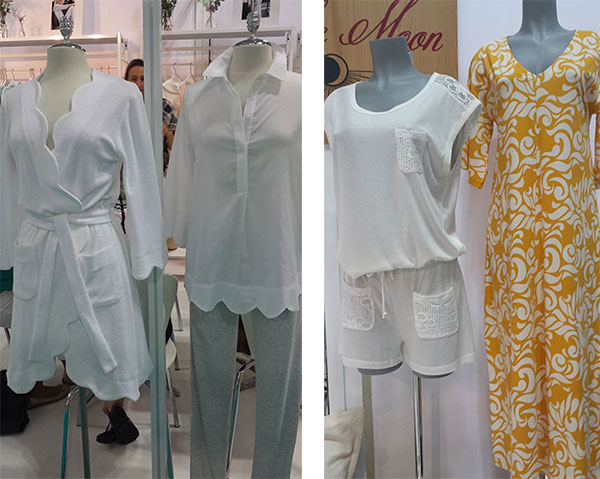 Pluto & Pluto On The Moon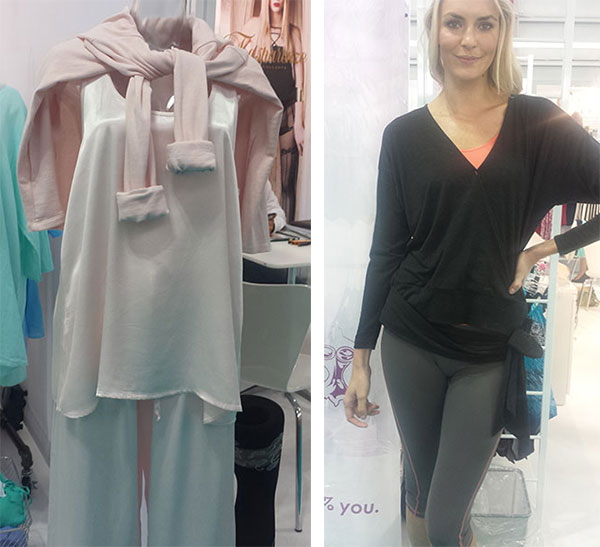 PJ Harlow & Amoena
Maternity is growing in importance in the Lingerie departments and the Curvy and Plus markets are on a path to grandeur. Their influence is evident in every category.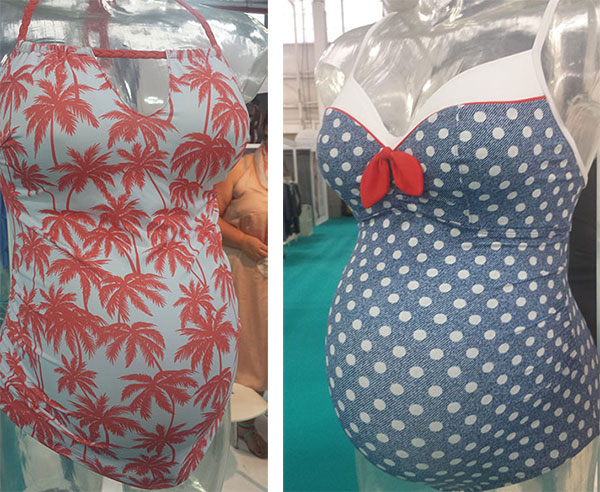 Cache Coeur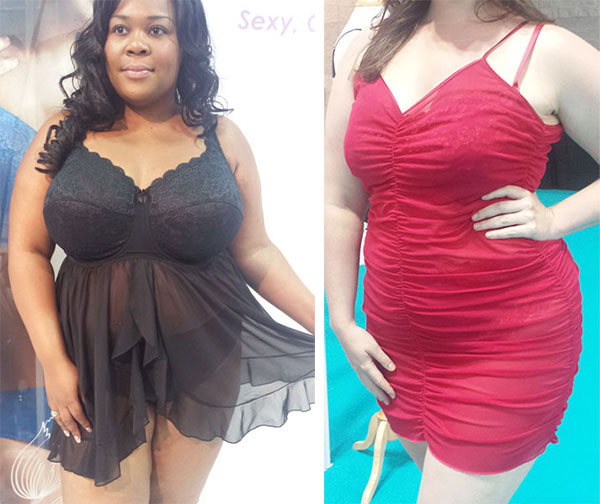 Elila & Tia Lyn
Sexy still sells but bondage is toned down. And Bridal is on many vendors menu.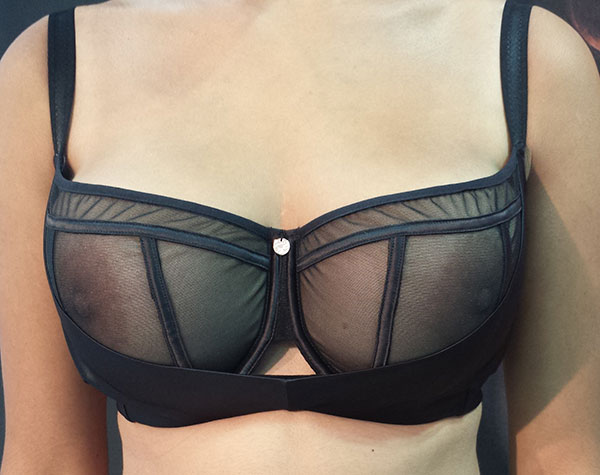 Scantilly by Curvy Kate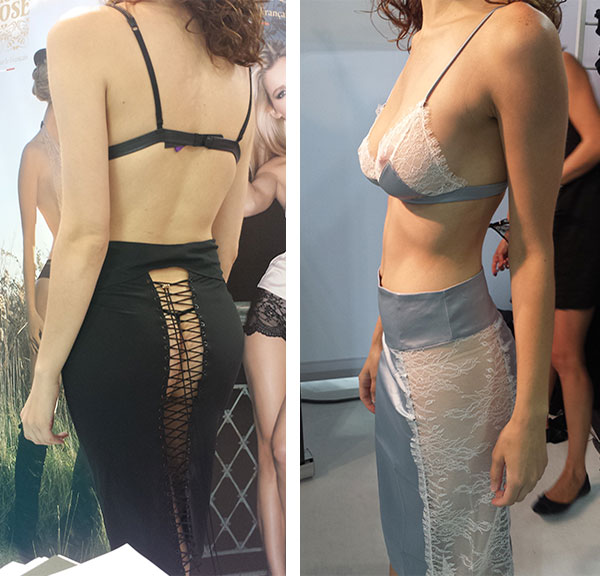 Maison Close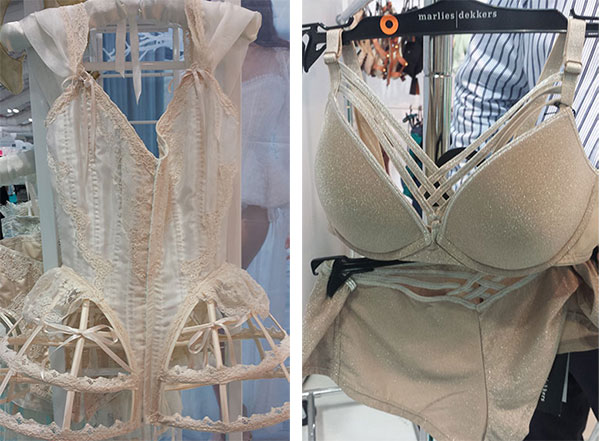 Jane Woolrich & Marlies Dekkers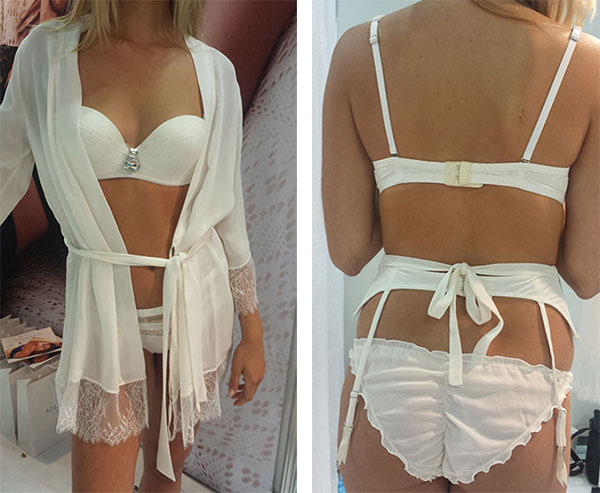 ADORN les dessous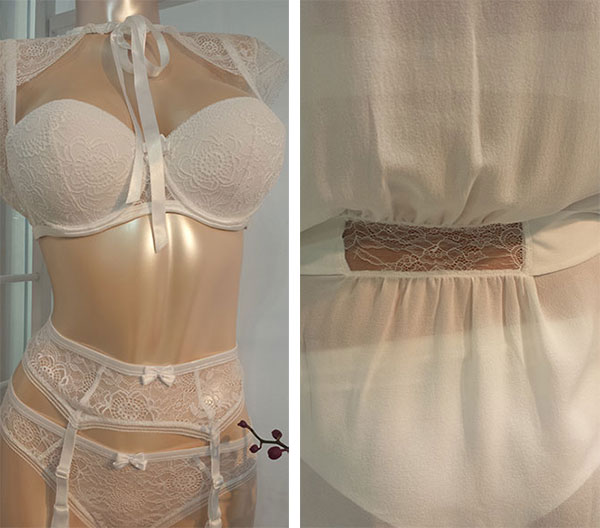 Empreinte & ADORN les dessous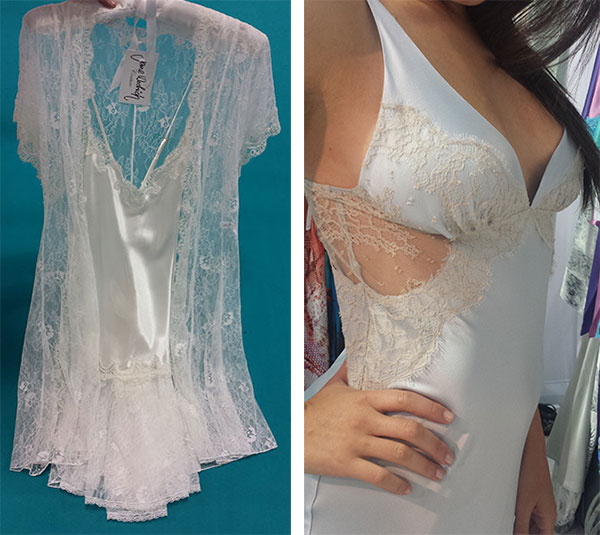 Jane Woolrich & Christine
However, for me, the big story was fabric innovation. This show revealed a powerful blue palette, many hues playing an important role, and Navy standing strong alongside black as a basic. The infusion of pinks and purples with a touch of yellow foretells the seasons to come.
Addiction & Maison Lejaby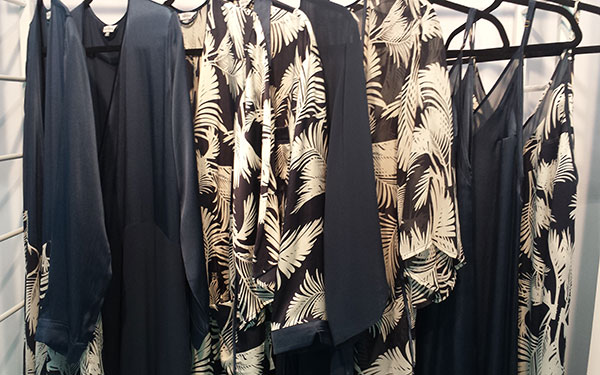 Dear Bowie
Lou
Aubade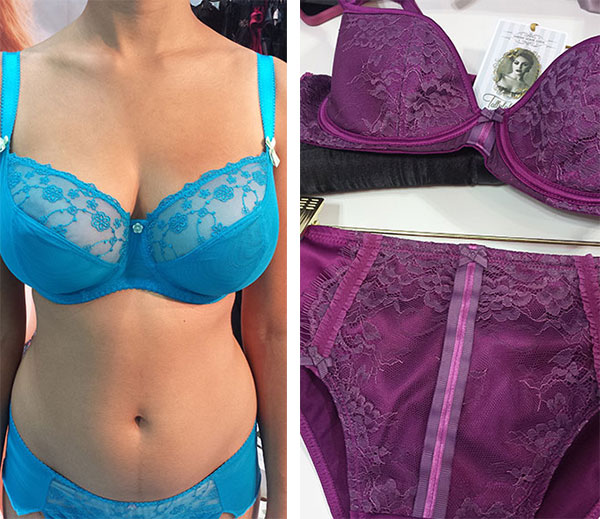 Curvy Kate & Tullulah Love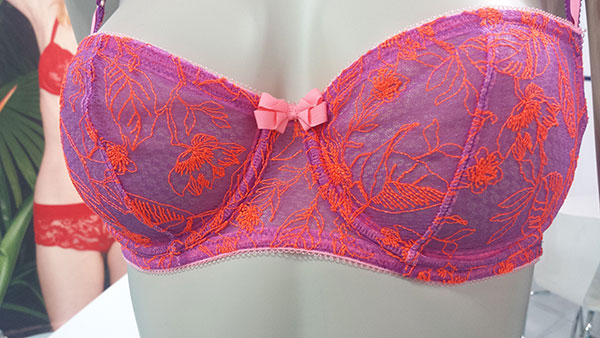 Lou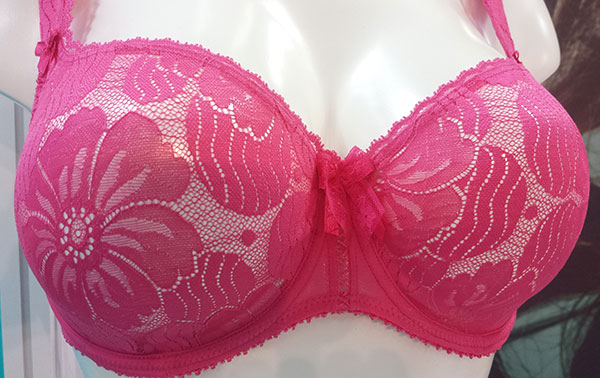 Empreinte
New techniques in molding, lighter spacers, raw edges, emerge. Leather, Eyelets, Jacquards transform Intimate fabrics.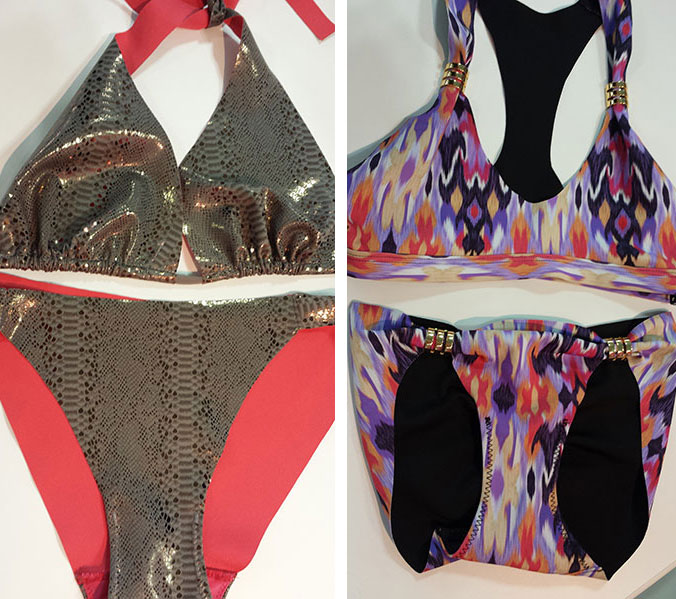 Commando Swimwear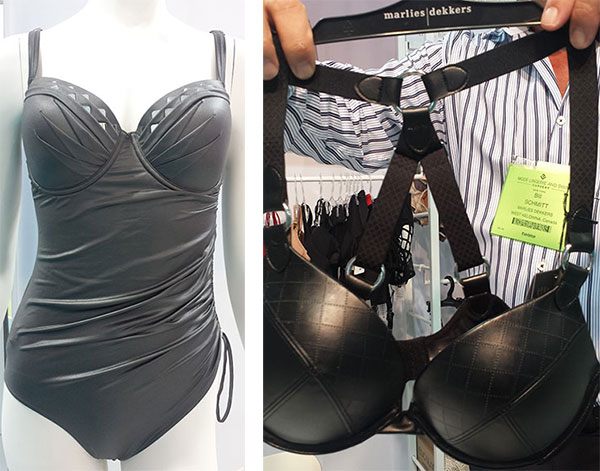 Marlies Dekkers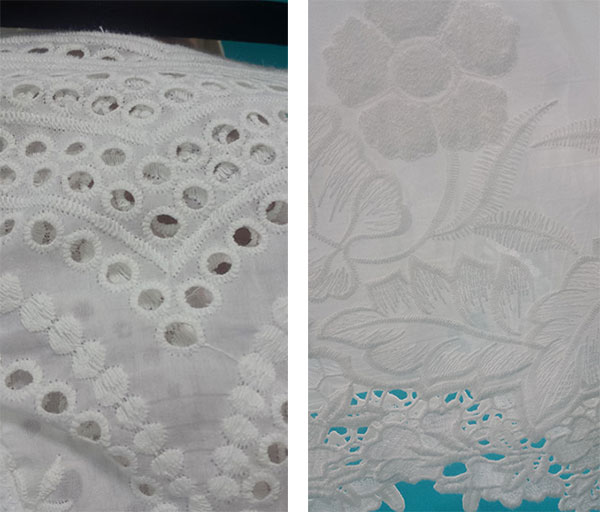 Helen Sanchez
Gorgeous watercolor prints, fusing animal and floral motifs as well as the tried and true dot story are dominant. Print, transparent materials and lace fuse together to up the visual impact.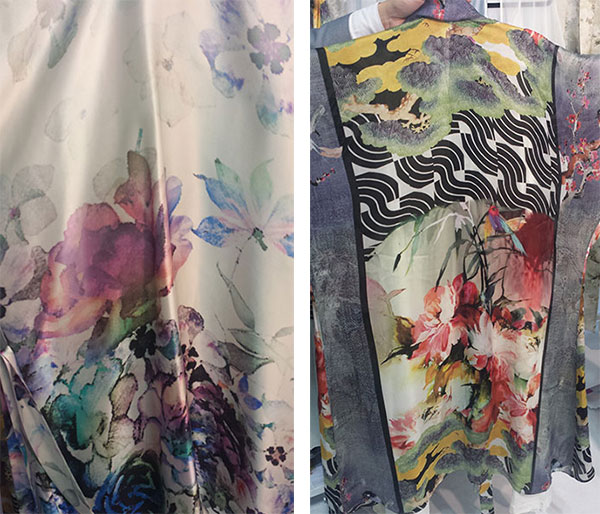 Christine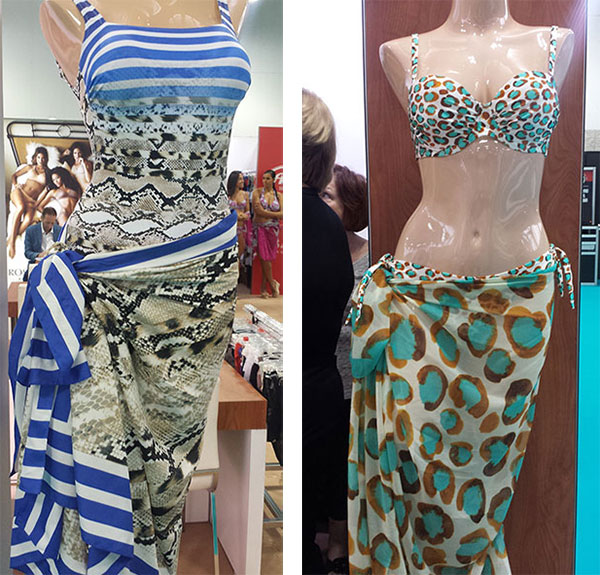 Anita Care & Rosa Faia Swimwear
Blackspade & Rago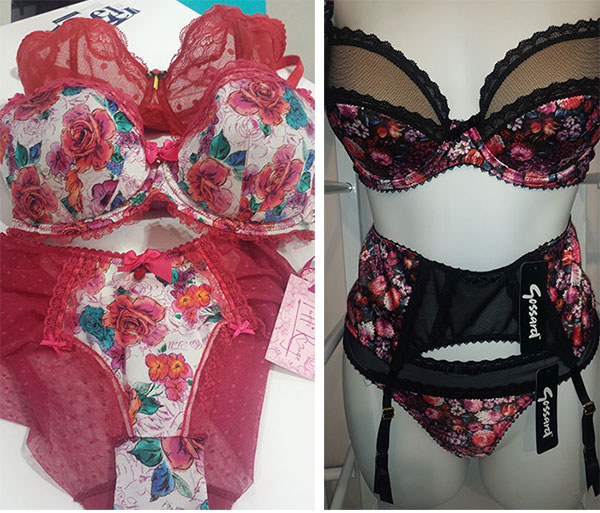 Tutti Rouge & Gossard
Whisper light laces and sheer fabrics overlaid with embroidery and guipure transfer traditional intimate garments into a fairy-tale experience. Open weaves create sexy bodywear.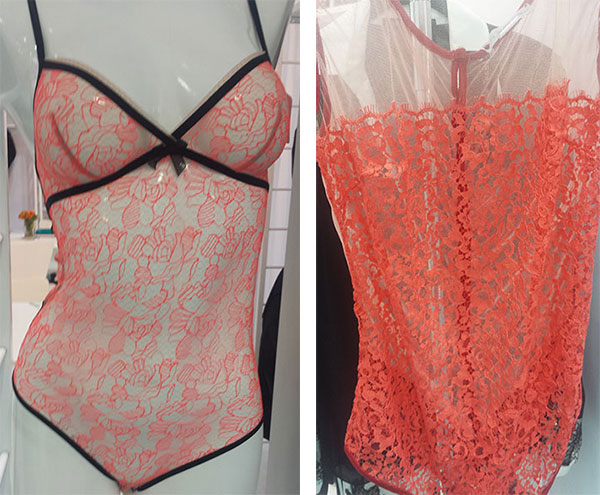 Marie Jo L'Aventure & Jupons de Tess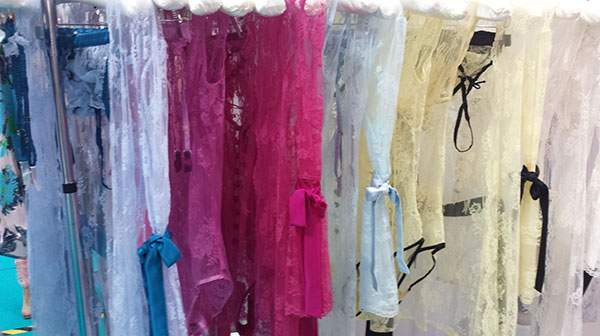 Sonata Rapalyte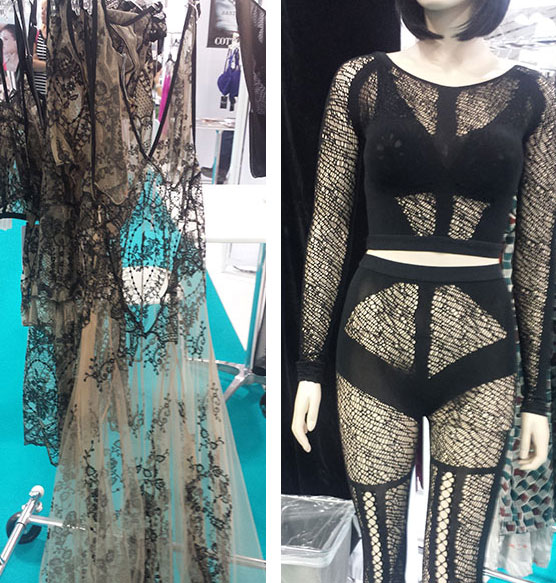 ID Sarrieri & Erica M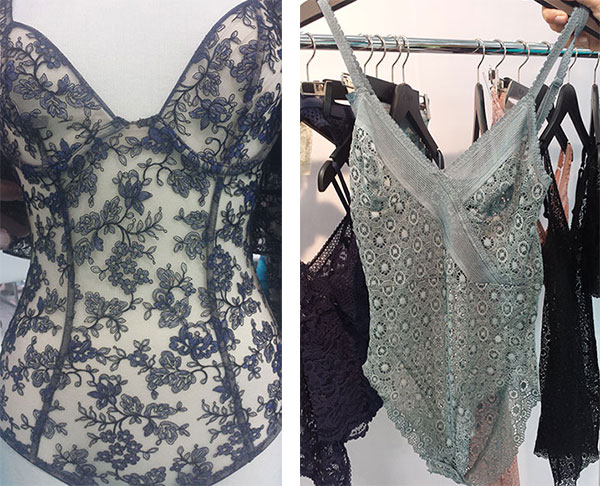 Va Bien & Else
Barbara
Without exception, the amazing attention to details adds great value to products, justifying costs and setting the luxury market apart.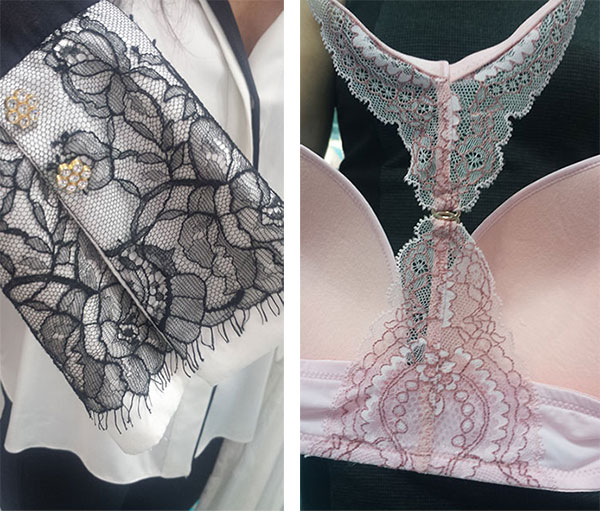 Helen Sanchez & Skarlett Blue
Empreinte & Simone Perele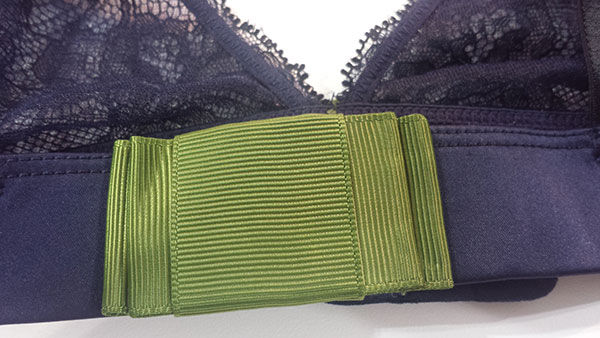 Addiction Lingerie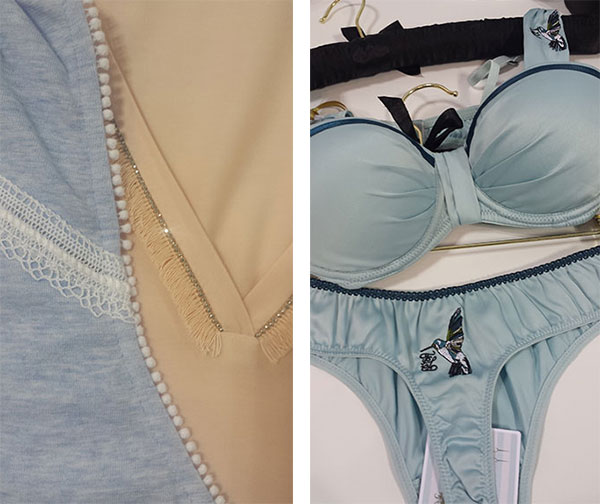 Pluto & Tullulah Love
And tongue and cheek with a modern twist is always fun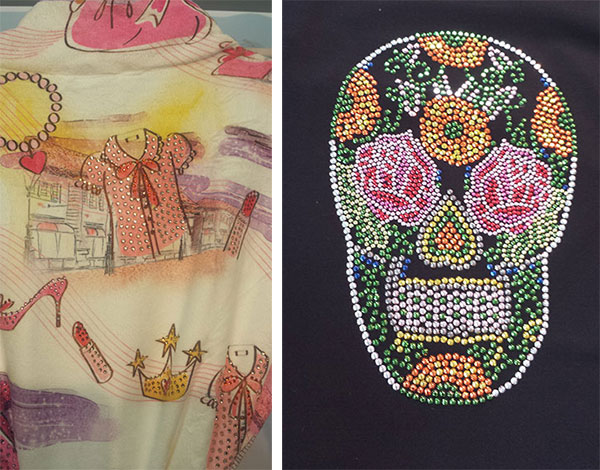 Wrap Up & Commando