Girly With a Dollup of Sass ~ Skarlett Blue
I drove down to Maryland this past weekend to visit my sister. With my 2 ½ year old grandson in tow, one of my objectives was to see my nephew's family, including his 2 year old daughter. When you are living with a live-wire, ball of energy, obsessed with trucks and anything in motion, it is somewhat of a culture shock to experience a quiet, doll carrying, tutu wearing babe in arms. This little girl is a real girly, girl. Emma… that's her name, was dressed up like a princess from her underwear to the bows in her hair. Feminine fortitude starts young. I had just forgotten. It's been a long time since I could park my daughters at Victoria Secret for an hour, just for their shopping entertainment.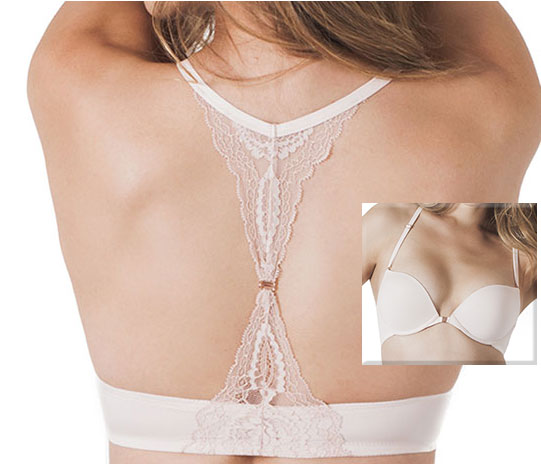 It got me thinking about the Skarlett Blue brand, which is in its second season and clearly on a mission to bring everyday charm to the intimates market. Under the Dana-Co umbrella, these styles stand out as a carefully curated collection of bras and panties merchandised to address a young working woman who wants quality fashion designed for her comfort and her pocketbook.  Already claiming best-selling success with several key items, it is the Minx collection that stirred my interest. Both the front closure push up with brushed cups and the full cup unlined bra fill often denied expectations in size and styling. Fitting 32-36, A-DDD, Minx expands its reach into spring 2016, as colors multiply.  But most of all, it is the combination of sweet and sexy in these basic shapes that can help complete a store's inventory profile. Think girly girl with sass. Maybe a new generation of young women will seek Skarlett Blue as an alternative for their shopping entertainment.
"My Style Is Simple, Kinda Girly, But With A Bit Of An Edge" ~Erin Heatherton