Easy Living ~ Eberjey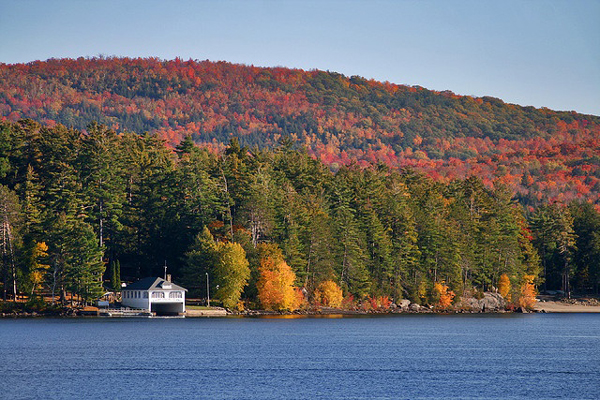 My husband's family still owns a home in upstate New York. Situated on the eastern shore of Schroon Lake, it served for countless summers as an enclave for children, grandchildren, brothers, sisters and friends to bond. It was a privilege that I married into; a vacation from routine, urban heat and social pressure. In the early days, there was no internet, no television, and only one rotary phone shared by all. Swimming, walking, boating, reading; these were the day's activities. It was generally busy with the business of familial interaction, a superb place to just be oneself. I particularly loved the autumn in this Adirondack paradise. The rush of humanity gone, having returned to urban ritual; the mountains transformed from endless green into a rich kaleidoscope mirrored in a lake that had finally been liberated from the cacophony of summer sport.   Now the players have dispersed, some gone forever, others cast to distant locales: Alaska, Europe, California, and Mexico.  But the tranquil moments linger in my memory and sometimes, I go there for restoration.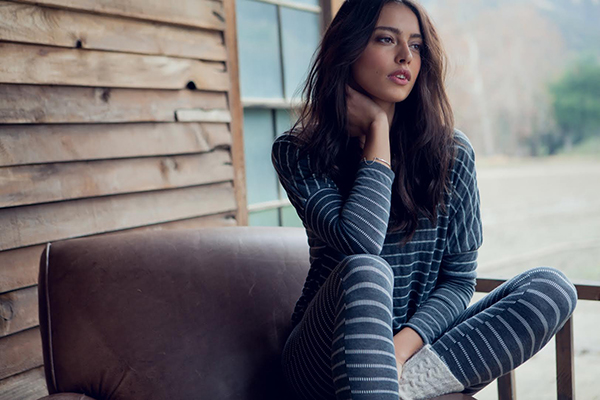 The moment that I saw this ticking stripe lounge pajama from Eberjey, it was déjà vu. Certainly, I remember well, the propensity I had, particularly on those cool wooded nights, to put on comfy PJ's. The reality of our laid back lifestyle favored the tendency to keep them on during the day. No one really cared. Now, with Eberjey's foray into casual homewear, one can do that without compromising style. These PJ's, available in S-L, really are 24 hour attire for any woman who just wants comfort with class. Eberjey has once again addressed the casual, yet feminine character of today's young woman with this easy, soft t-shirt and leggings. Just wearing them can put you in that moment.
"It's Like  Déjà vu All Over Again" . . . Yogi Berra