Body Poetry ~ Evgenia™ Fine Lingerie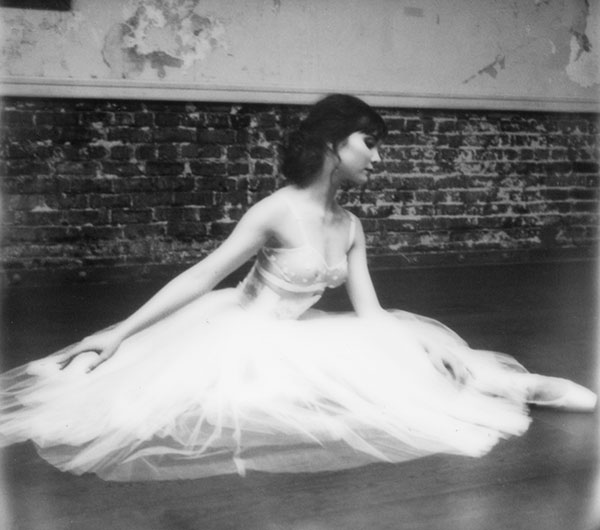 Sunday afternoon I attended the ballet with my daughter. We celebrated her birthday at Lincoln center with The New York City Ballet and the formidable George Balanchine. It was poetry in motion. I was never that girl with dreams of being a princess walking to the alter; but a ballerina, that was another story. From a very young age, I was entranced by the beauty of dance, particularly ballet. For the very same reasons that the aesthetics of lingerie commandeered my merchandising career, this discipline has always intrigued me. The correlation is undeniable: extraordinary grace, exquisite costumes beautifully wrought in soft, flowing fabrics and the technology of form as it surpasses the expectations of the human body. Highly engineered, the powerful, yet delicate movement captures the imagination. This is performance at its best.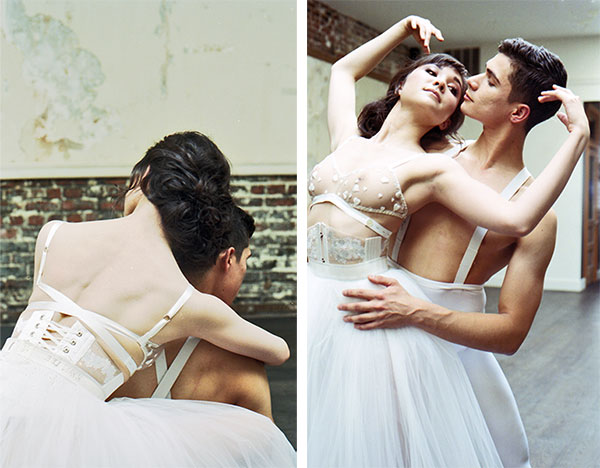 The lure of the ballet mystique is why I was instantly intrigued when I saw the Evgenia™ Valentine Day photoshoot*. The metaphor was irresistible to me and I wanted to learn more. The brand, born in 2014 when creator Stephanie Bodner began at the Fashion Incubator at Macy's SF, is a sensual collection of boudoir pieces crafted in silk and French lace. The Janus grouping is inspired by decades past and brought to life by the analog photography and natural light technique used by photographer, Shelbie Dimond.  Positioned to move beyond the bedroom, customers are integrating pieces into their everyday wardrobe as the barriers of Intimate Apparel break down. A classic example of how the lingerie industry is evolving, the designs, like the photoshoot, are extremely well choreographed.
Contact: hello@iamevgenia.com
"Everyone Is Beautiful At The Ballet" Edward Kleban
.
*Dancers: Ryan Lee & Raul Orozco (@ryanishka, @raulorozco1) | Hair & Makeup: Rebecca Taff (@rebeccawillowtaff)
Location: Firehouse 8, San Francisco ( @firehouse_8)