Curvexpo Wrap ~ Part 2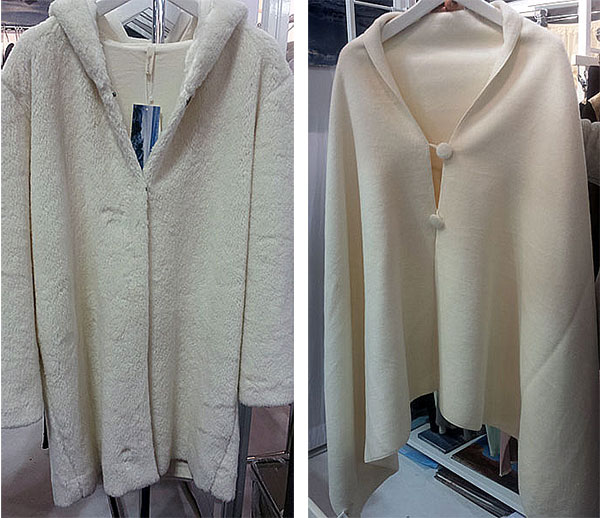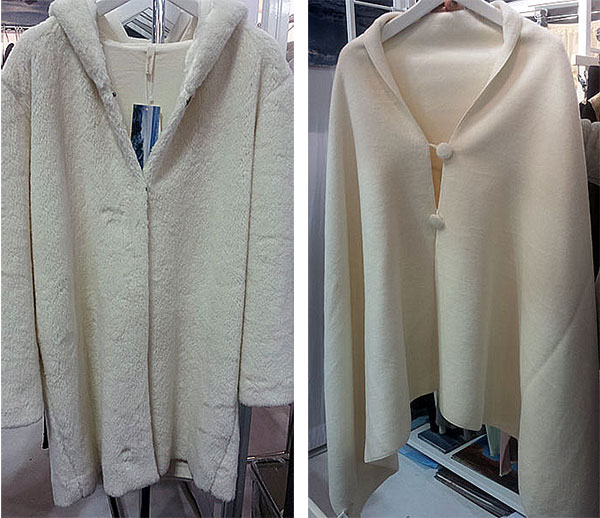 Trade shows are an opportunity to go beyond the obvious margin must haves and uncover new direction in the market.  For me, the discovery of a new idea; be it marketing, merchandising or design is inspirational.  Sometimes it's must see lines mentioned to me by a buyer. Other times it's a great product presentation that catches my eye.  Often it's just chance.  I found some interesting brands at Curve, not necessarily new, but new to me. I am sure I missed a few, but like I said, sometimes it's just luck.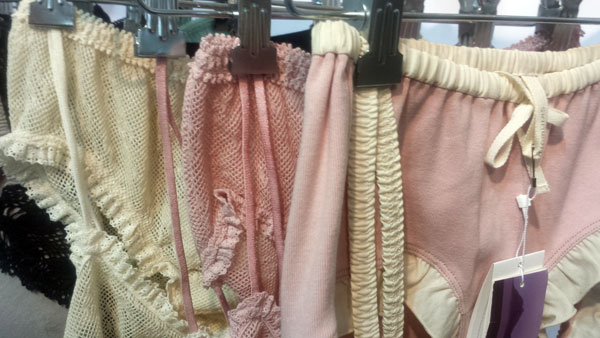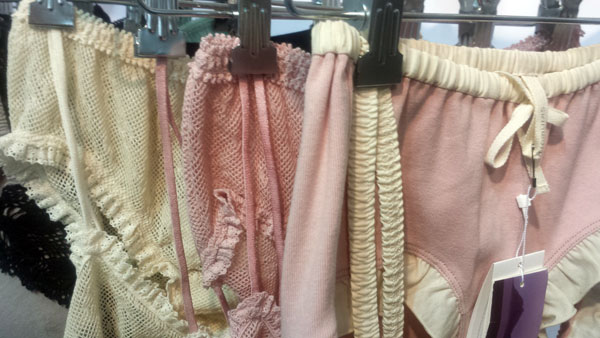 Skinware: A Japanese brand with a hefty price tag. But their finger on the all-important leisure trend coupled with their commitment to the environment places them squarely on the millennial pulse. Completely green,  every garment is 100% organic. Constructed with BioRe and Swiss cotton, dyed with botanical dyes and NOC green certified, the design aesthetic is very clean.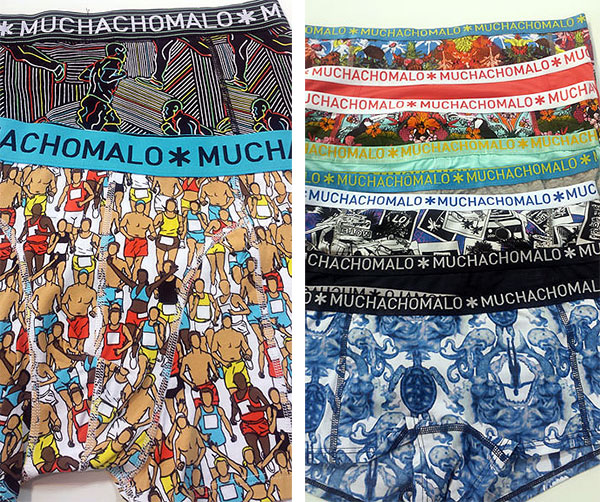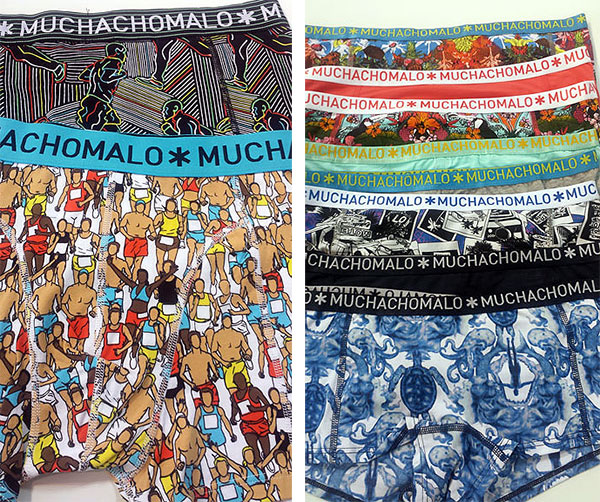 Muchachomalo: I can't resist artistry and color. This Amsterdam based brand of eclectic prints lives up to its Spanish translation "Bad Boy".  A collection of underwear with an attitude, each print is a hand painted design rendered by different artists and fashion designers with a spirit of adventure. Marketed as wearable art, it is available for both men and women.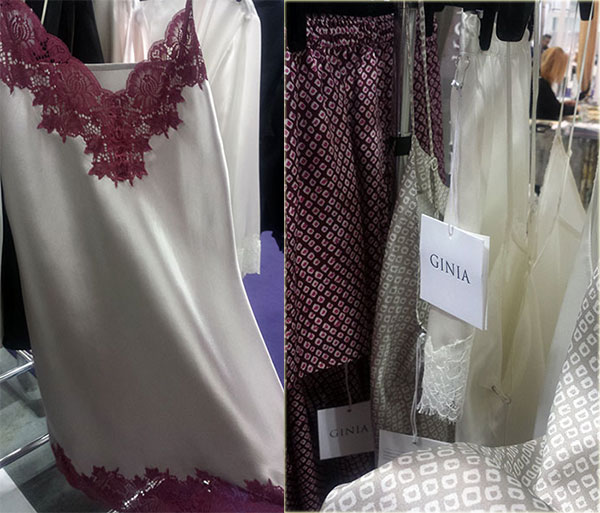 Ginia: I found this 46 year old Australian company on the recommendation of a buyer and took Cyla Weiner (Sylene's of Washington) to the booth for a fast look. Both of us were impressed. The beautiful tailoring, the quality fabrics (19mm silk) and the classic styling at great prices infuse this brand with inherent value.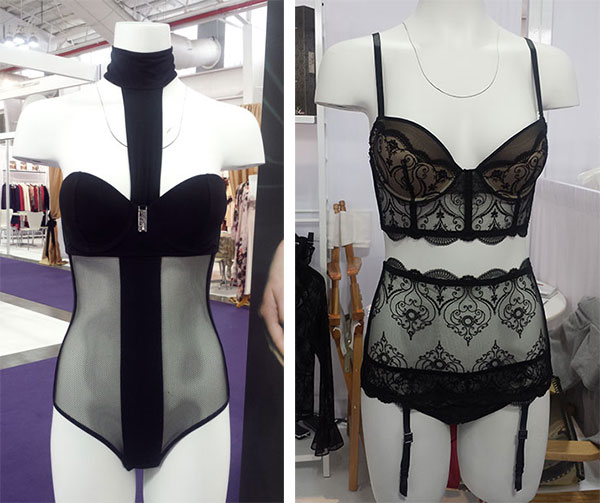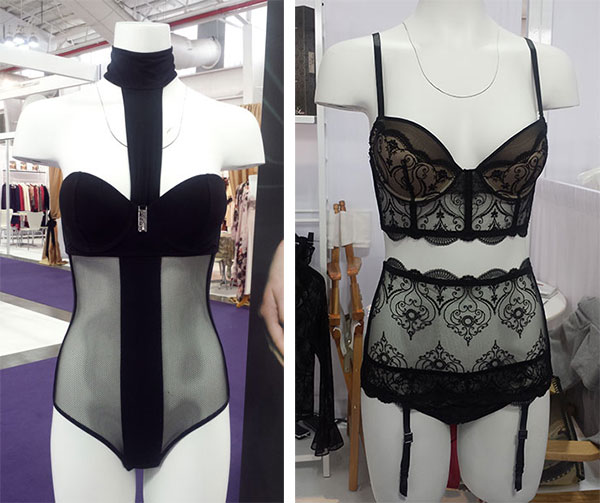 Tragic Kiss: What I liked about this Texas based brand was not only the naughty sophistication but also the all-encompassing marketing concept that they have deployed. Six separate stories of substance define each collection. The objective: an emotional tie with a customer waiting on bent knee for the next new chapter each season.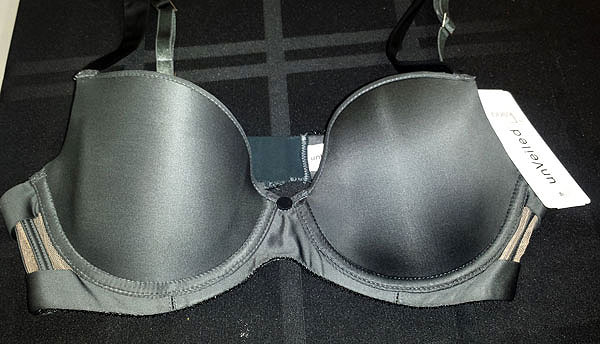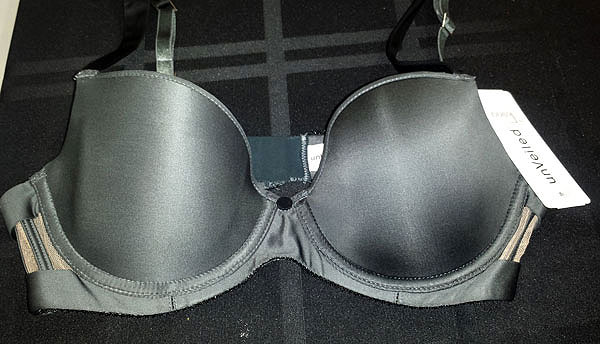 Unveiled: This bra and panty launch by the established Felina brand was my last stop and worth the wait. Conceived as basic foundations with just the right element of fashion flair and extremely well priced it is aimed squarely at the sweet spot the millennial shopper. Entering the market for the 32-38, B-DDD woman, it has real legs.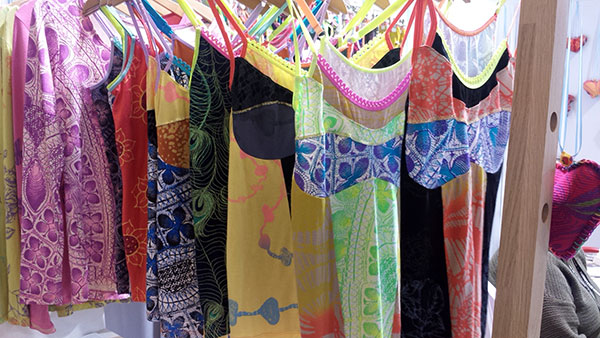 Juana de Arco: This 18 year old brand from Argentina is just emerging in the USA after 15 years of success in the Japanese market. Perceived as lingerie on the beach, each piece is absolutely one of a kind. The artwork is created by owner Mariana Cortes or in collaboration with other artists. I saw it in Paris first, a bright, colorful loungewear collection. In NY, the intriguing hand silk screened prints appeal to my passion for colorful art.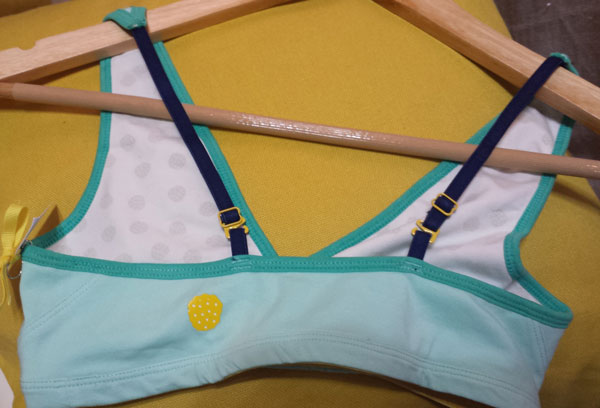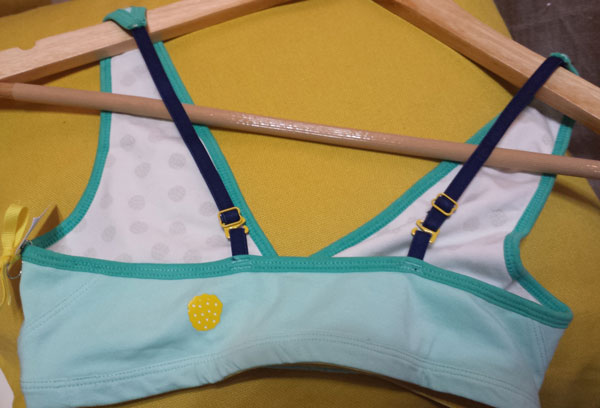 Yellowberry: Not new to me but worthy of mention, this brand aimed at young girls experiencing their first bra first came on my radar a year ago. Even though Megan and I missed each other as she was very busy, I did speak with her mom for a moment. Her story is the perfect entrepreneurial tale, a perfect storm of a market void, passion and great product. I intend to learn more.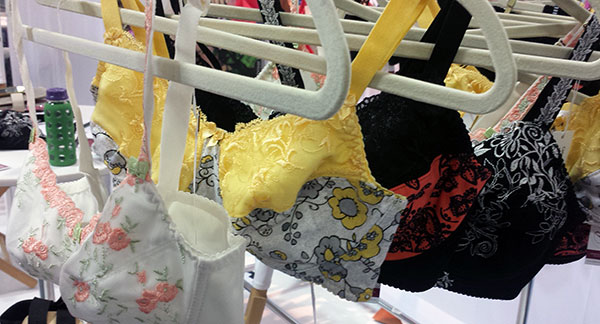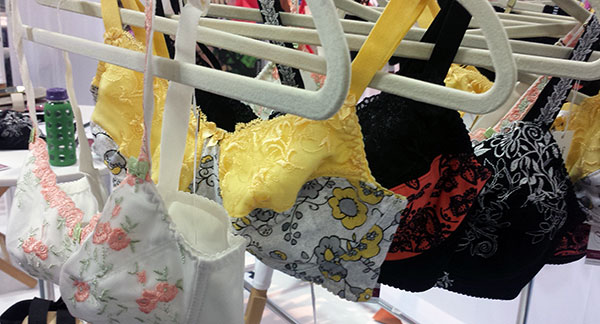 Red Fern: An Australian based mastectomy brand that respects the fashion savvy of breast cancer survivors, this company is the founding passion of a lady who knows first-hand how important a beautiful bra is to a woman's recovery.  Elegance and function meet luxury and femininity promising hope for a return to "normal"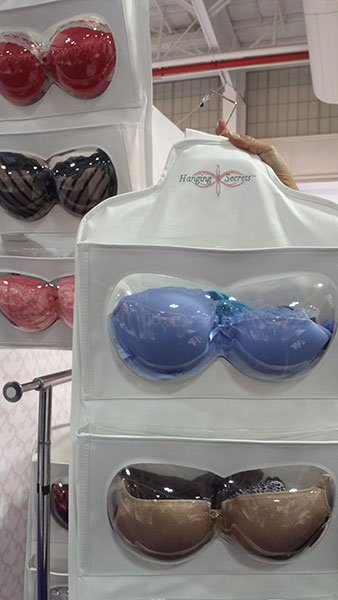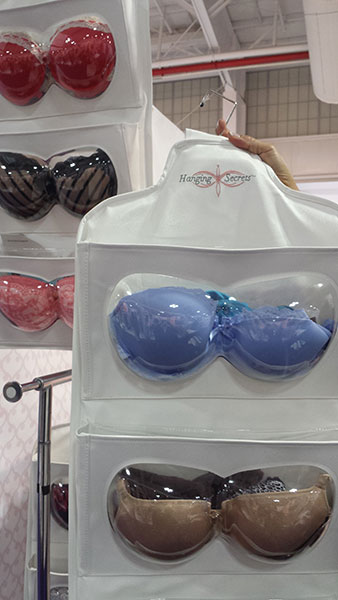 Hanging Secrets: A terrific storage idea for your bras, particularly if you are like me and they take up an entire dresser drawer.