Conscious Lingerie~ Skin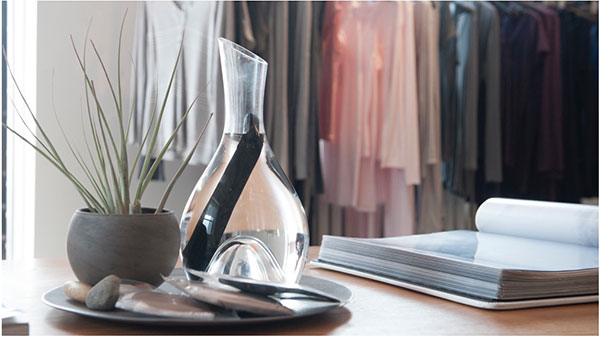 I am what many have called a type A personality, Sitting still was not my natural state. I always felt like I was wasting time. When I first started going to yoga classes 10 years ago, I really didn't get it. I found myself questioning the pace, the meditation, the chanting, and the lingo. I stuck with it though, because I was committed to the discovery. I had to figure out what everyone was talking about and I was lucky; I had a great teacher. I learned the significance of conscious breathing.  I finally understood that a yoga mat was a separate space, all my own, to reside without judgment taken or given; a place for personal awareness. It was a revelation that exercise was a byproduct of the process and not the primary objective. As a result, I found the value of focus and how much higher one can raise the bar with deliberate intent.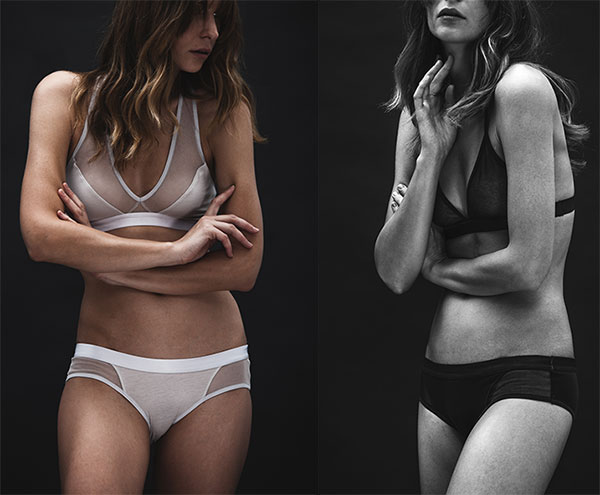 From the very first moment that I walked into the Skin showroom, I realized that like a yoga studio, this is a place of merchandising consciousness. The brand mission is clear.  Everywhere there is light: sunlight, whisper pure fabrics.  The atmosphere is serene: quiet colors, soft sell, understated visuals. The designs are easy: simple shapes, relaxed fit. And details are precious, elevating the practice of product development without pushing fashion boundaries. All of this tranquility shields the intense focus that Skin practices every day as it pursues the highest quality and the integrity of its product. Grounded from inception in the concept of layering, creator Susan Beischel's vision breathed life into the at home category long before it became a market trend. Bralets have been an essential in her collection since its birth. With quiet pursuit, the Skin mantra continues to grow its following at retail year after year.
"No Great Work Has Ever Been Produced Except After A Long Interval
Of Still And Musing Meditation" Walter Bagehot