Whispering Light In Paris~Interfiliere Highlights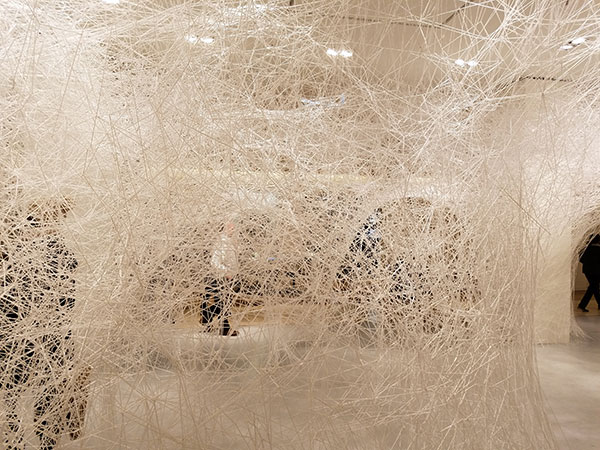 I knew I was on to something when I saw the Chiharu Shiota installation at Bon Marché in Paris. I predicted that the theme of the Interfiliѐre and Salon de Lingerie was proffered here. I named it Whispering Light. And, I was right. The first installation at this year's expo that  I encountered was in fact entitled "Whisperings". It is a homage to the "dreamy lightness and beauty that makes lingerie stand out". A collaboration between author, Kathryn Kemp-Griffin,  designer Jessica Haughton, Eastman yarns, Interspitzen & Bischhoff Textil, Haemmerle & Vogel, Ricamificio Junior, Soulis Kuehnis and Union was, to me, the essence of the show and its most important message.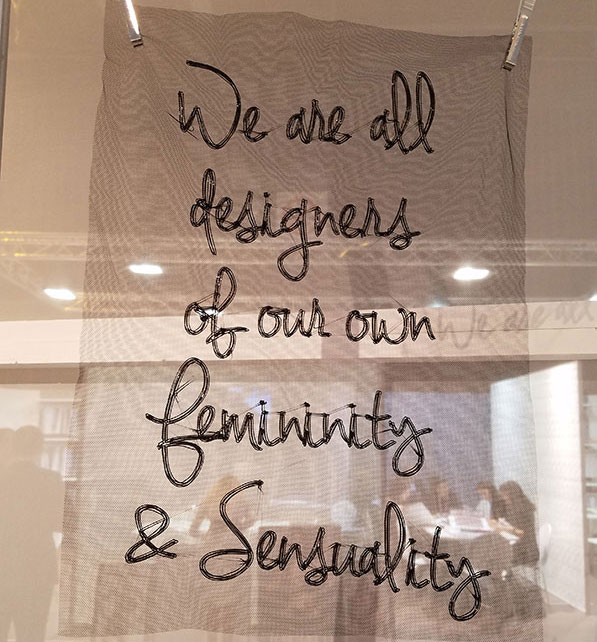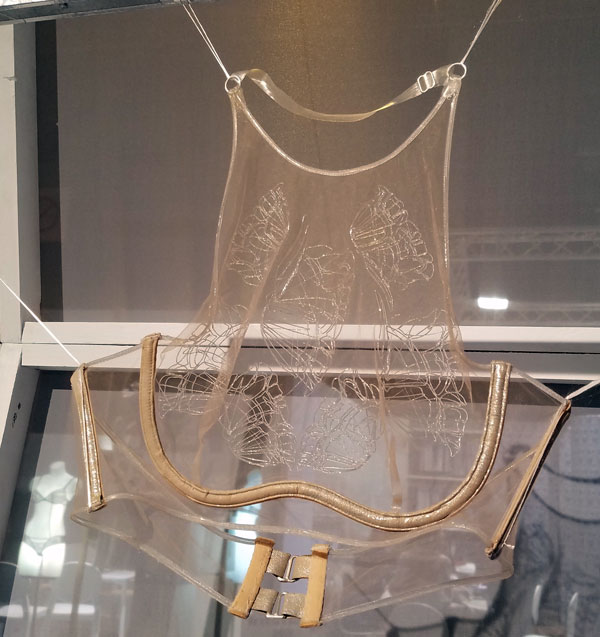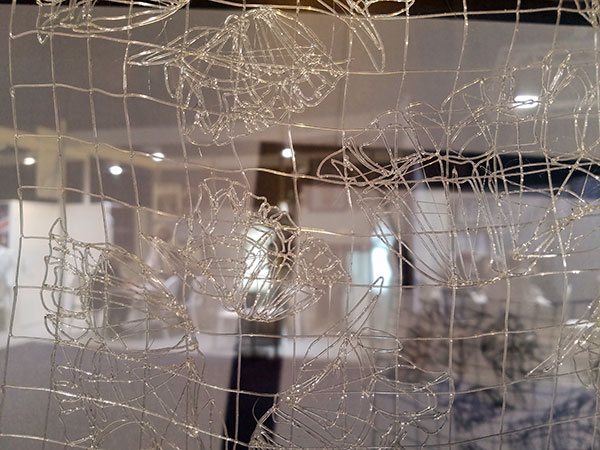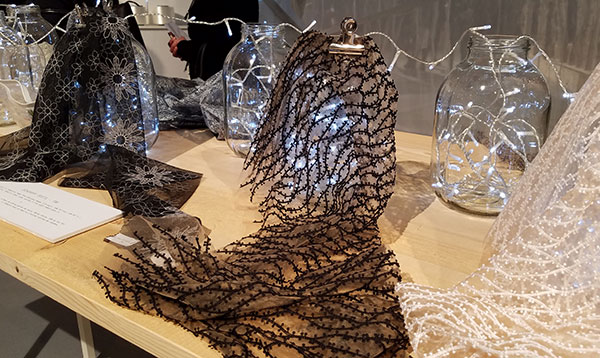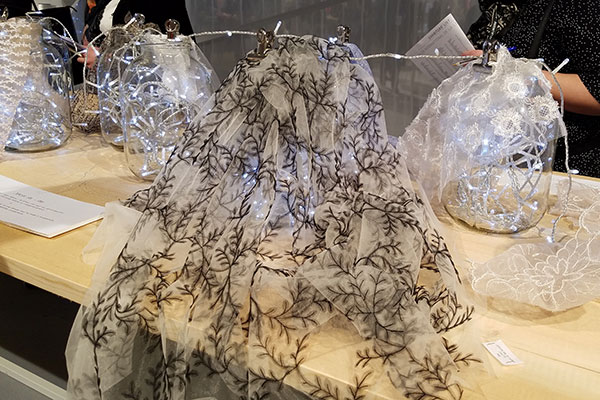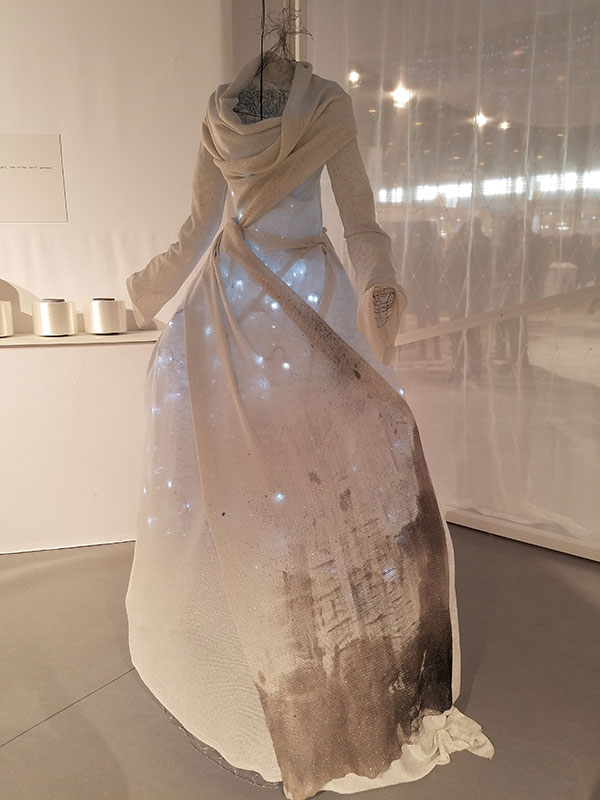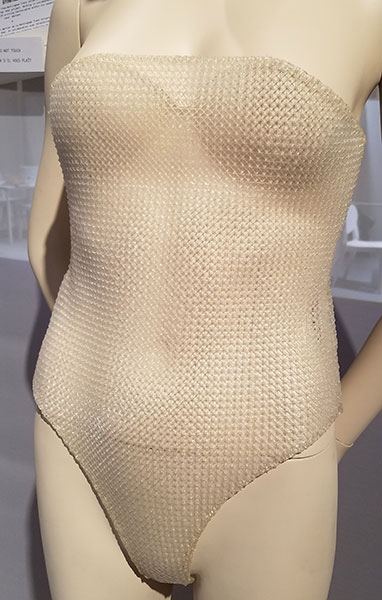 The insight into Lingerie design and fashion is showcased at Iterfiliere and the Salon dovetailing fabrics and trends for Spring/Summer 2018  with product ready for retail in fall 2017. Today's overview captures Interfiliѐre, and the main highlights I identified with a merchandising eye: that is to say, an overall sense of what will happen and is happening in the Intimate Apparel Market now. And as always, I fortified my gut instincts with the extraordinary vision provided to us by Concepts Paris and the inimitable Jos Berry. Clearly, there is much more to say, but let me skim the surface with will be followed by more reporting next week.
The key trend, as I identified above, is Contemporary Softness: pale colors, particularly ROSE PINK, cut and sew, not padded bras, triangle bras, non-wire bras, transparent fabrics and laces lightly decorated. Flowers bloom but its how they are arranged that counts.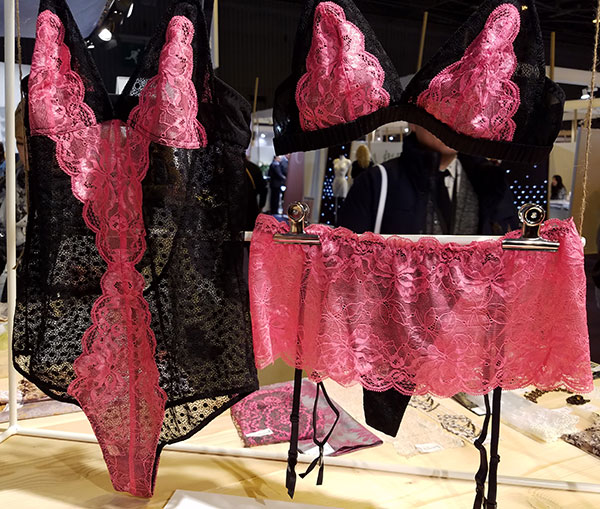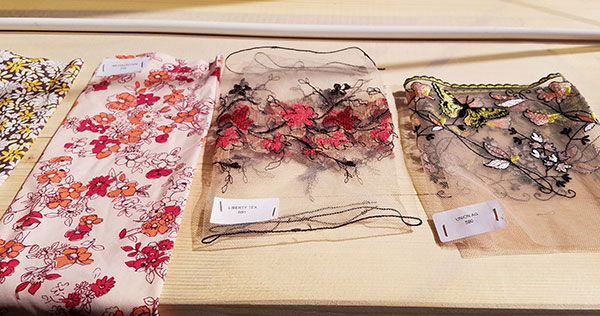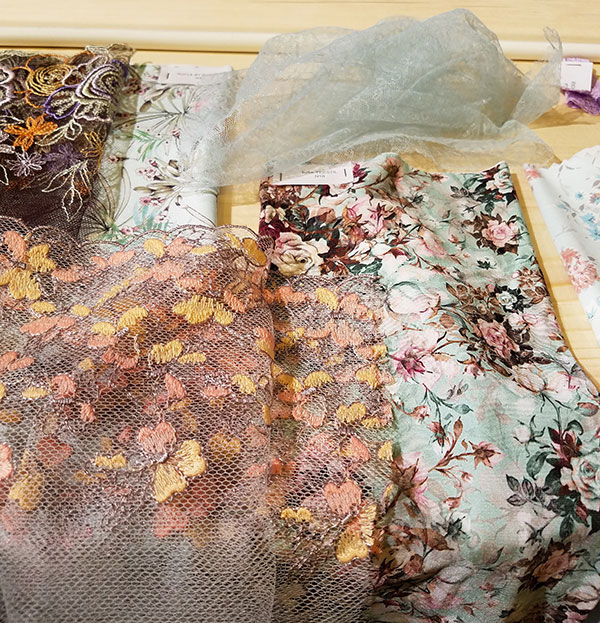 The second is Very Eclectic: Deliberate mismatching, unlikely colors bound together, importance of prints and YELLOW . The mixing of masculine and the feminine like technical fabrics with leavers lace, tulle, etc.. The meeting of technology and comfort.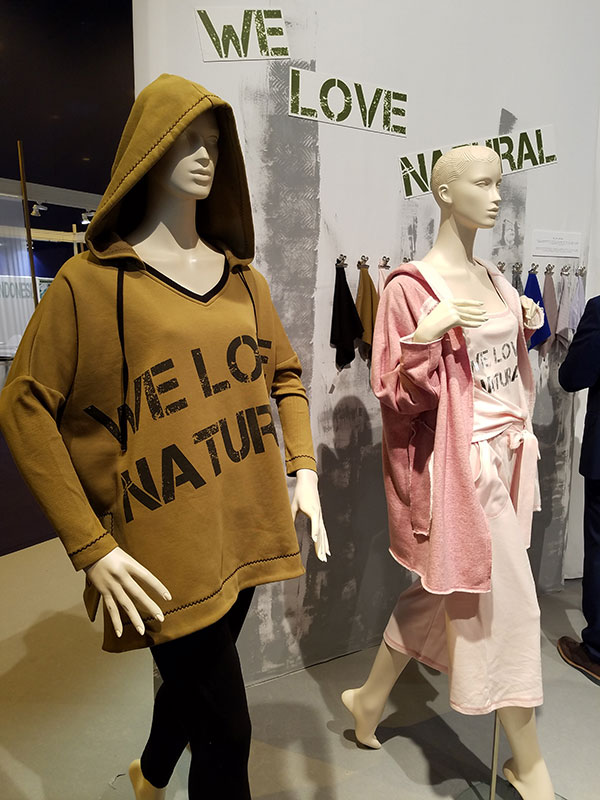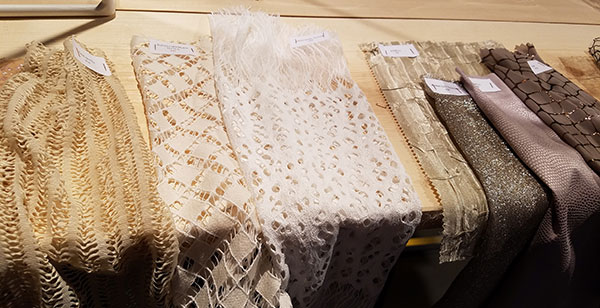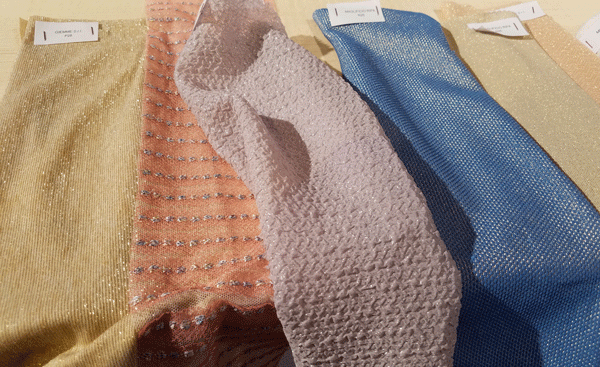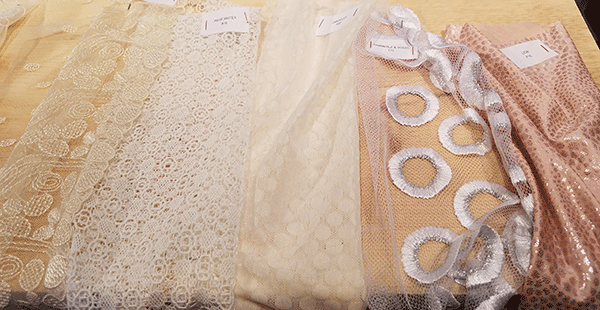 Third is Seduction: body decoration, rigid laces, guipures, embroidered motifs, velvet and the importance of dark, rich colors. GREEN is front and center. A look to the erotic refinement of the Orient. Gold.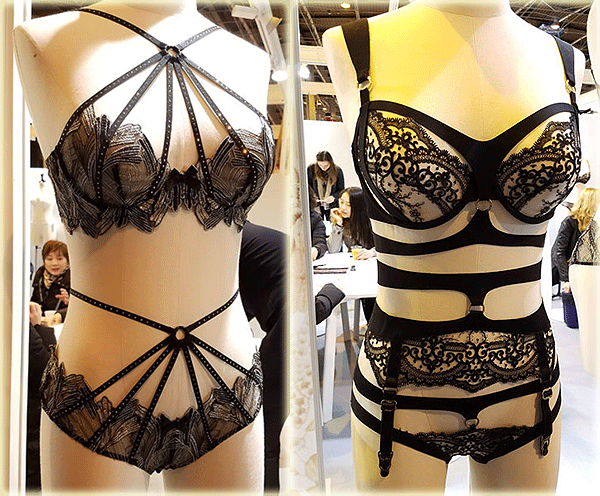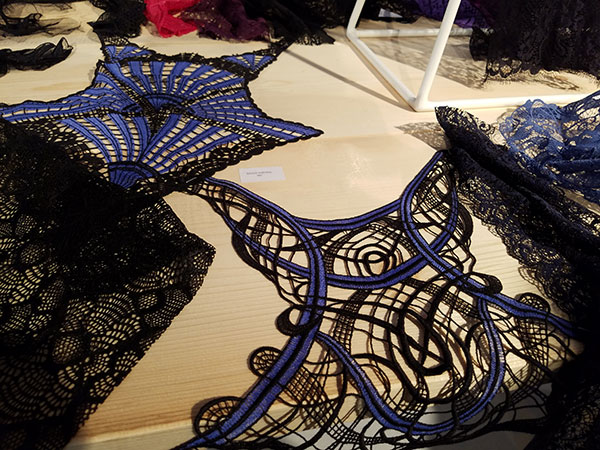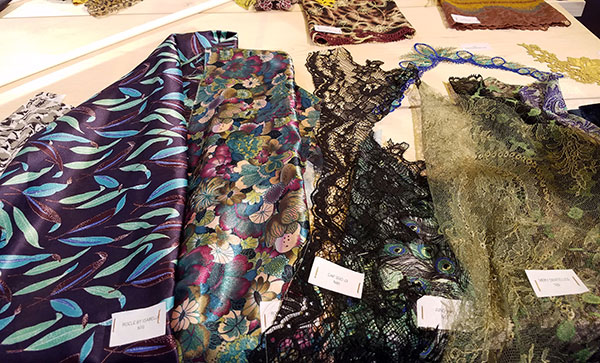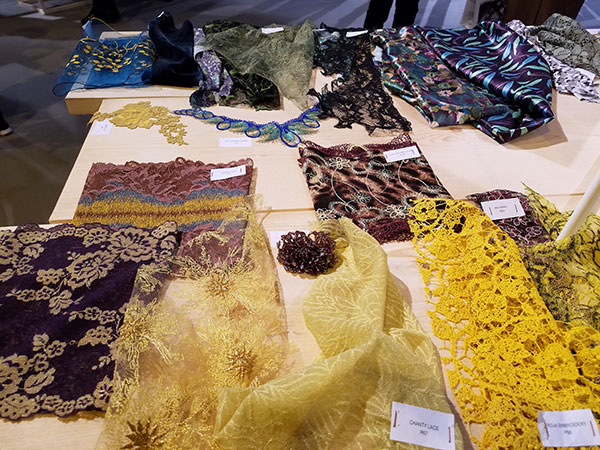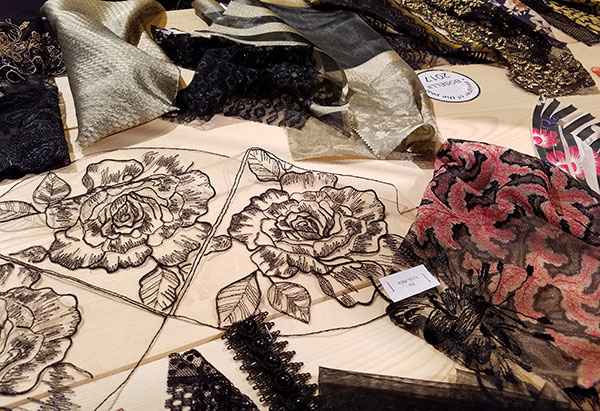 Fourth sustains the Sport Meets Street trend: technical comfort fabrics, a way of living, the love of natural, the use of a crafted touch and bigger sizes. The emoji culture meets pop art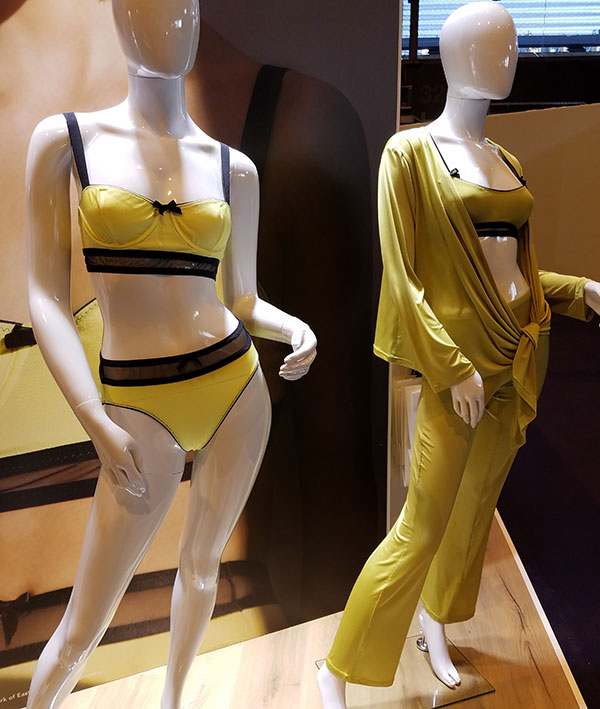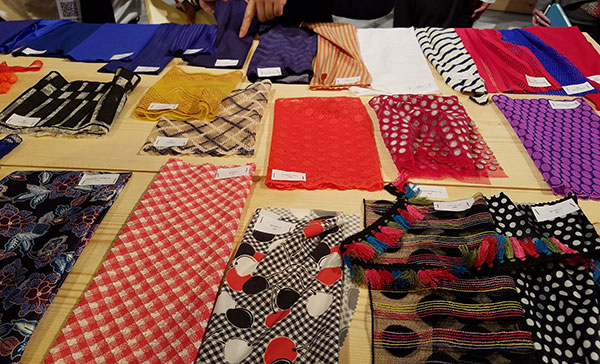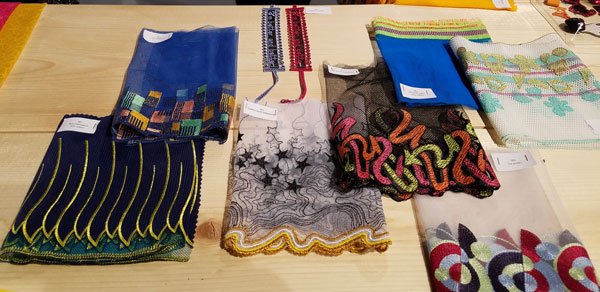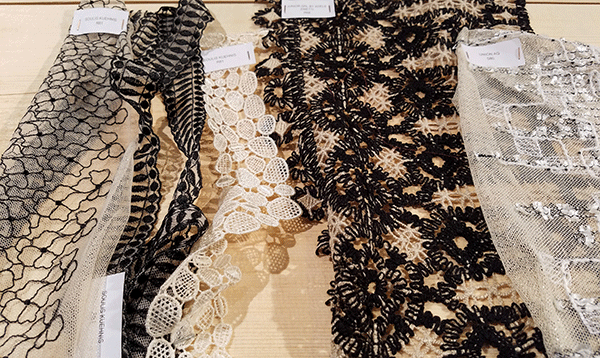 The importance of Color and the Natural world was perfectly represented by the color palette display where the bark of a birch tree held equal stature with the season's critical hues.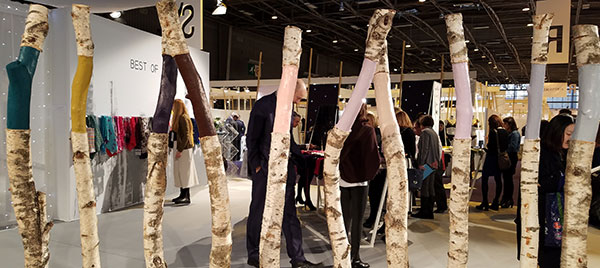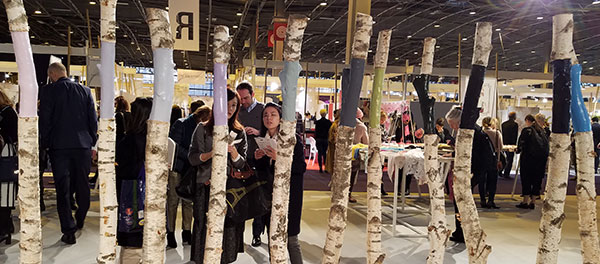 This is just a sampling of the stories told at this season's fair. Stay tuned for a recap of the Salon International de la Lingerie.